The state of New York contains not only one of the United States' greatest cultural hubs but some of its loveliest natural beauty, too. This scenic and culturally rich state is also full of thriving businesses, from construction contractors to auto dealerships to mortgage brokers.
To ensure that these businesses operate ethically, the state of New York requires many to purchase surety bonds. At Surety Bonds Direct, we supply every surety bond New York businesses need, but some stand out for their high popularity. We provide a quick summary of each of these popular New York surety bonds below.
Need a fast and practical guide to how surety bonds work? See our article What Is a Surety Bond?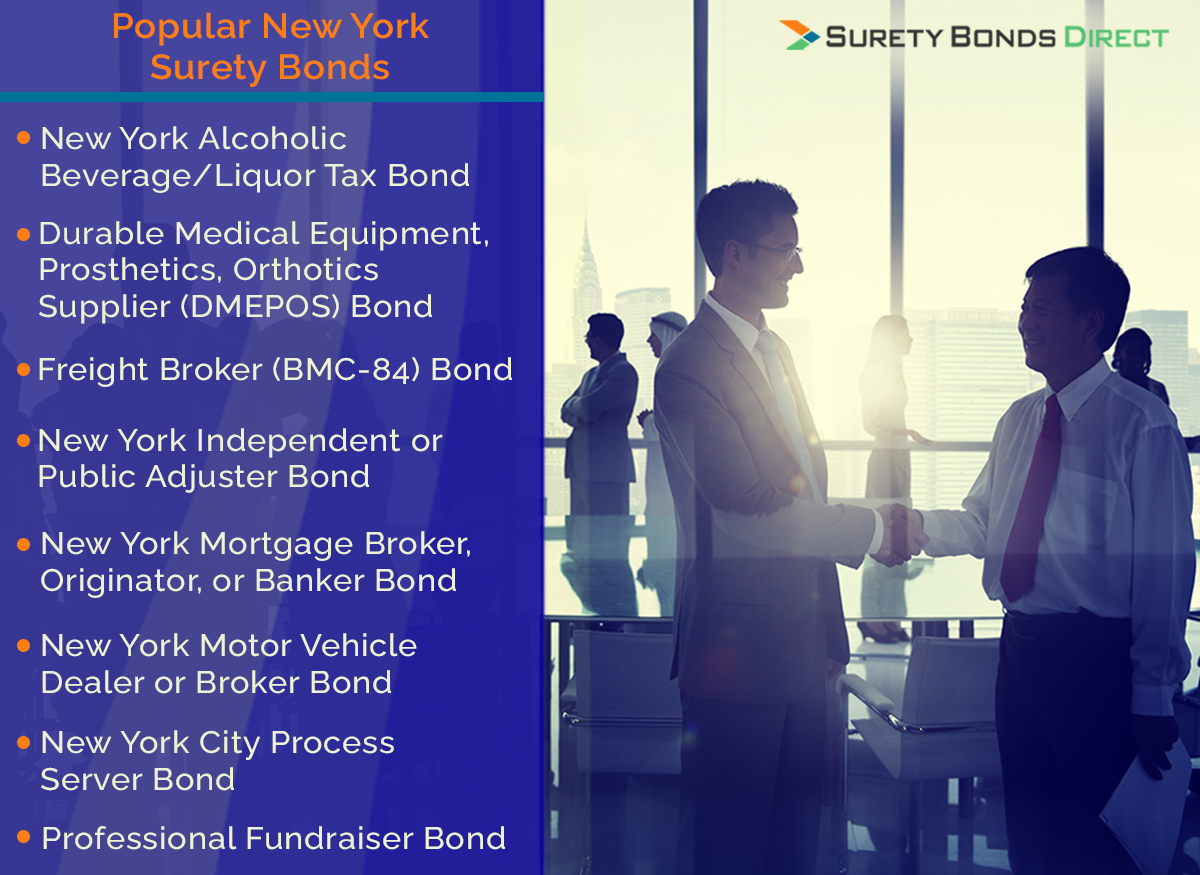 Surety Bonds Direct is your single-stop source for any surety bond New York businesses need. Our bond experts can get you started with a quote today—just call us at 1-800-608-9950 or get your NY surety bond quote online.
All bond amounts and instant prices are as of the article publishing. Please see details for your specific bond for the msot up-to-date information.