U.S. mortgage lenders wrote $2 trillion in loans in 2019. That number represents millions of people who are buying their first property, the home where their children will grow up, or the home they've always dreamed of owning, or, perhaps, even all three.
Many of these buyers will use a mortgage loan originator (MLO), such as a mortgage broker or mortgage banker, to help them obtain a mortgage on their new home. MLOs play many different roles in the mortgage industry, but they all have one common trait: They need to be licensed. If you're considering becoming an MLO, or you're working with an MLO and want to verify their credentials, this guide will help you understand the basic requirements to become a licensed MLO, from education and exams to getting a mortgage broker bond.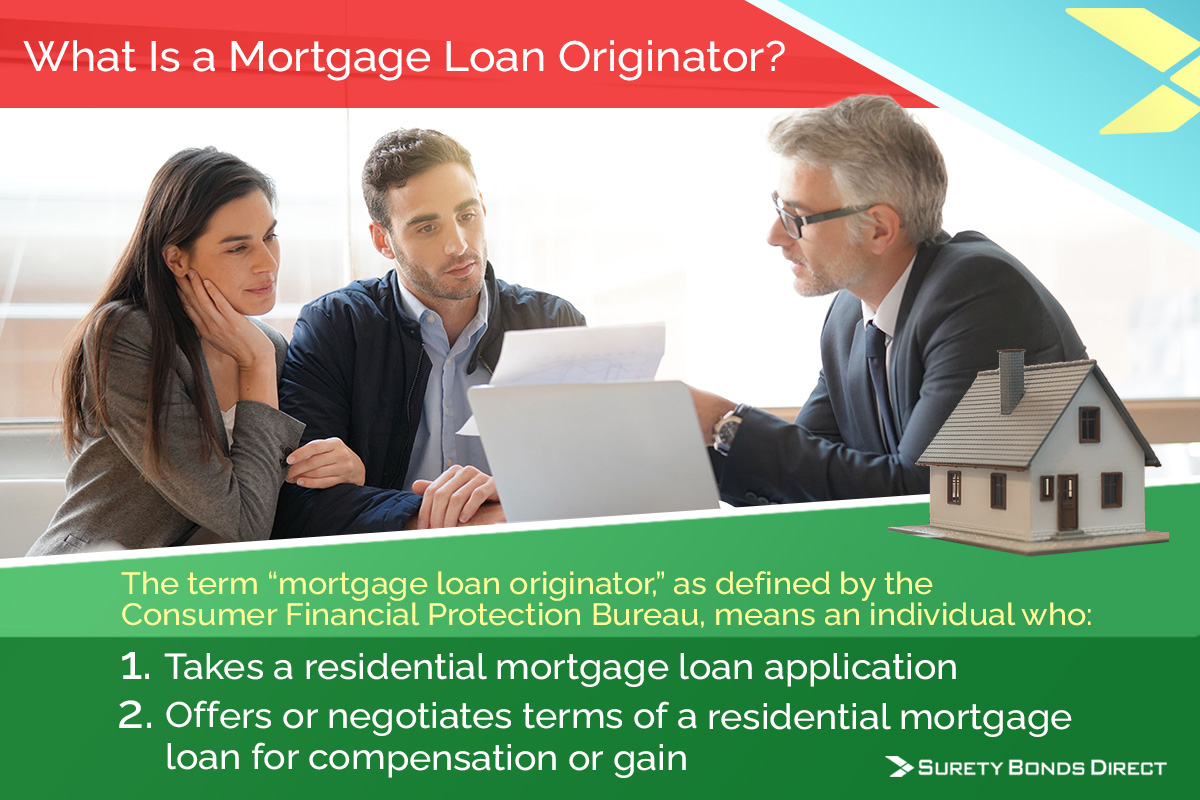 What Is a Mortgage Loan Originator?
The term "mortgage loan originator," as defined by the Consumer Financial Protection Bureau, means an individual who:
Takes a residential mortgage loan application
Offers or negotiates terms of a residential mortgage loan for compensation or gain
Several types of mortgage professionals exist within this category. An MLO can be a mortgage broker who works with multiple banks, or they can be a loan officer who works for a retail bank or online lender. "Originator" refers to the fact that these three categories are all part of the primary mortgage market rather than buying mortgages on the secondary market.
Mortgage Originator Licensing Requirements
The SAFE Act, a federal law passed in response to the 2008 financial crisis, established a federal licensing system for mortgage originators. These requirements help prevent untrained or unscrupulous brokers from engaging in misrepresentation, fraud, or other harmful conduct.
In addition to the federal requirements, state governments often have licensing procedures for MLOs. Anyone applying for an MLO license should begin by learning about the unique requirements for their state. Next, we'll talk about the major requirements for getting an MLO license under federal and state laws.
Minimum Age
18 is the minimum age to become a federally licensed MLO.
Mortgage Originator Education
An applicant for a mortgage originator license must complete 20 hours of pre licensure training. The NMLS maintains a list of approved providers offering courses that satisfy these requirements. Many states also impose additional education requirements, so MLO license applicants should be careful to ensure that they're fulfilling all of their state's licensing conditions.
Mortgage Originator Licensing Exam
Mortgage loan originators have to take a national exam on basic knowledge of mortgage law and ethics to become licensed. To take the test, MLOs will need to find a site offering the test via the NMLS testing site and pay a fee of $110. In addition to the federal test, MLOs have to take and pass any separate MLO tests that their state may require.
NMLS Registration
The Nationwide Multistate Licensing System (NMLS) is a national mandatory registry system for licensed mortgage loan originators. Anyone can search the NMLS Consumer Access database to verify that an MLO is in good standing with regulators or file a complaint against an MLO.

To register with the NMLS, an MLO must submit Form MU4R and obtain an NMLS number that acts as a unique identifier. Typically, the MLO's employer initiates, submits, and pays for the NMLS registration, although individuals can also create accounts.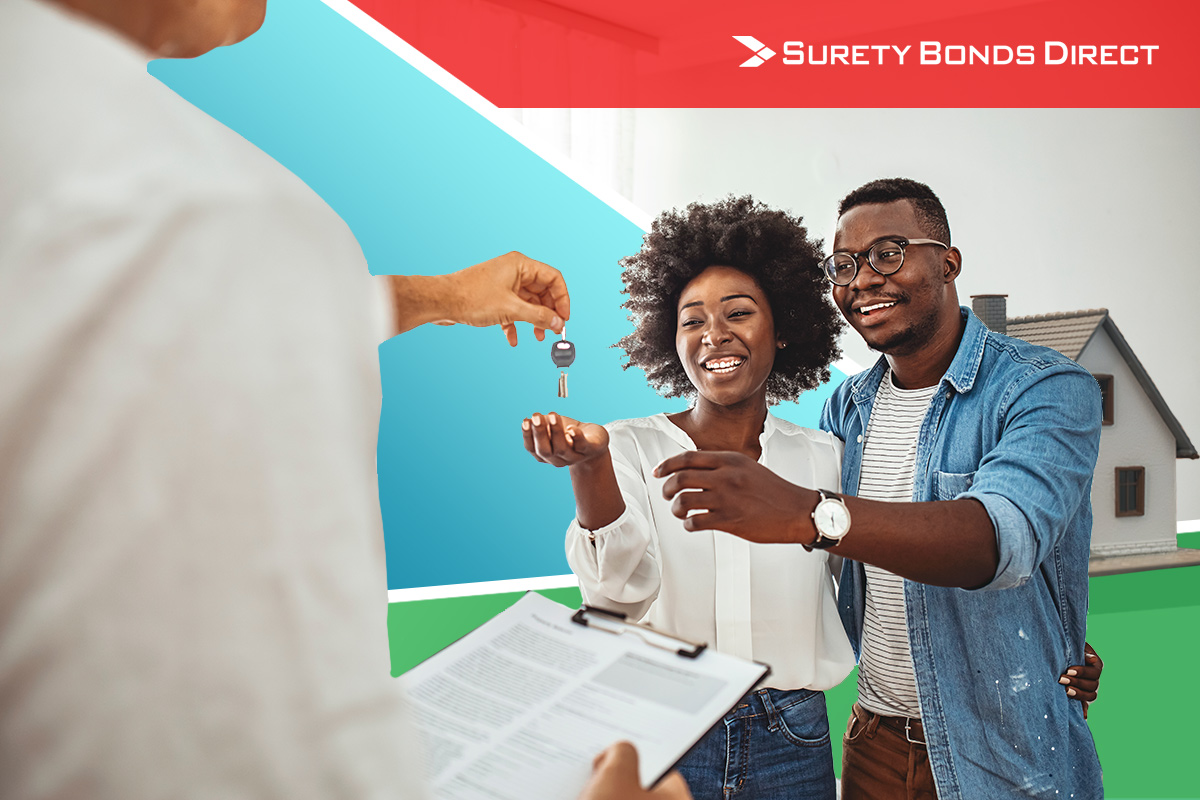 Surety Bonds for Mortgage Loan Originators
Most states also require MLOs to purchase a mortgage broker bond to obtain their MLO licenses. A mortgage bond is a surety bond—a special contract that guarantees an obligation backed by a neutral third party called a surety. (See our article, What Is a Surety Bond? to get up to speed quickly on surety bond basics.)
The MLO pays the surety a small percentage of the bond's coverage amount as a premium. The surety, in return, guarantees the MLO's conduct and obligations, helping to keep the MLO accountable to state and federal regulators and their clients. Differences in MLO licensing between states mean that coverage amounts, bond terms, and bond types vary from one state to the next. These bonds might be known as mortgage broker bonds, mortgage lender bonds, or any of several other terms depending on state laws. See a state-by-state map of mortgage bond requirements to learn about mortgage bonds for MLOs in your state.
Surety Bonds Direct is the first choice for mortgage professionals who need a mortgage loan originator bond at the right price with minimal hassle. We offer most mortgage bond quotes in just a few minutes, and our friendly surety bond professionals know how to make the process easy. Call us today at 1-800-608-9950 to get started, or get your free mortgage bond quote now.