Getting a mortgage is a complex process, with numerous steps that all have to be executed correctly. Thus, much like taxes and financial planning, finding and applying for a mortgage is a task many people would rather shift to a financial professional. The professionals who provide that service are known as mortgage brokers.
"What is a mortgage broker?" is a great question whether you're a home buyer in search of a mortgage or someone considering joining the mortgage finance industry. Here's a quick summary of what you need to know about mortgage brokers, including information on the mortgage bonds that mortgage brokers must have.
What Is a Mortgage Broker and What Do They Do?
A mortgage broker works with home buyers to help them find a mortgage that fits their needs. The broker will guide the borrower through every stage of the mortgage journey, from organizing the paperwork to executing the closing process.
How does that process work? First, the mortgage broker uses prequalification techniques to determine how much their client can afford to borrow. The broker then presents the client with mortgage options from the lenders that they work with that fit the client's needs.
If the client chooses to apply for one of the loan options, the broker will help them apply with that lender. Mortgage brokers know the lenders they work with and what these lenders are looking for, so they can match borrowers with lenders who are a good fit.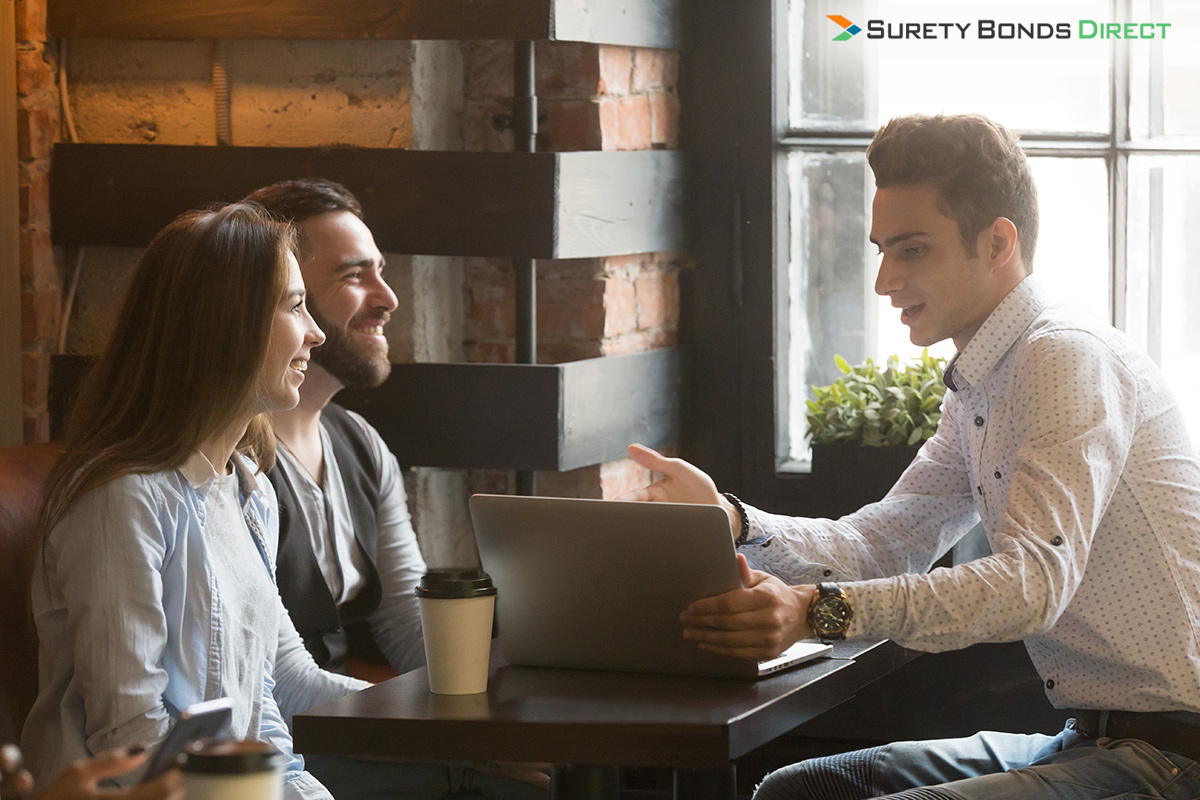 Why Mortgage Brokers Are Important
Owning a home is most people's number one tool for building lasting wealth, and getting a mortgage is often a crucial part of homeownership. Mortgage brokers perform an important service by making mortgages more accessible for borrowers. Working with a mortgage broker is never required, but many people find that it's a great choice for them. Some advantages that borrowers enjoy when they work with a good mortgage broker include:
Time Saver: Mortgage brokers do a lot of the legwork of finding a mortgage loan for a borrower.
Better Selection: Sometimes, mortgage brokers work with lenders who offer certain loan products exclusively through the brokers.
Financially Tailored: A mortgage broker knows how to assess a borrower's finances and find loans that fit their needs.
Lower Fees: Some mortgage brokers offer their services in a package deal that helps borrowers avoid excessive fees.
How the Government Regulates Mortgage Brokers
Long ago, before the 2008 financial crash, mortgage brokers were under-regulated. After the financial crisis, the U.S. government passed a law called the Secure and Fair Enforcement for Mortgage Lending (SAFE) Act. This law created a national licensing database for mortgage lenders called the Nationwide Multistate Licensing System (NMLS), and a licensing examination called the SAFE MLO Exam.
The SAFE Act also requires states to establish either a net worth requirement or a surety bond requirement for mortgage brokers to ensure that brokers have funds available to provide financial redress to other parties if required. Thus, the law in nearly every U.S. state includes a surety bond requirement for mortgage brokers.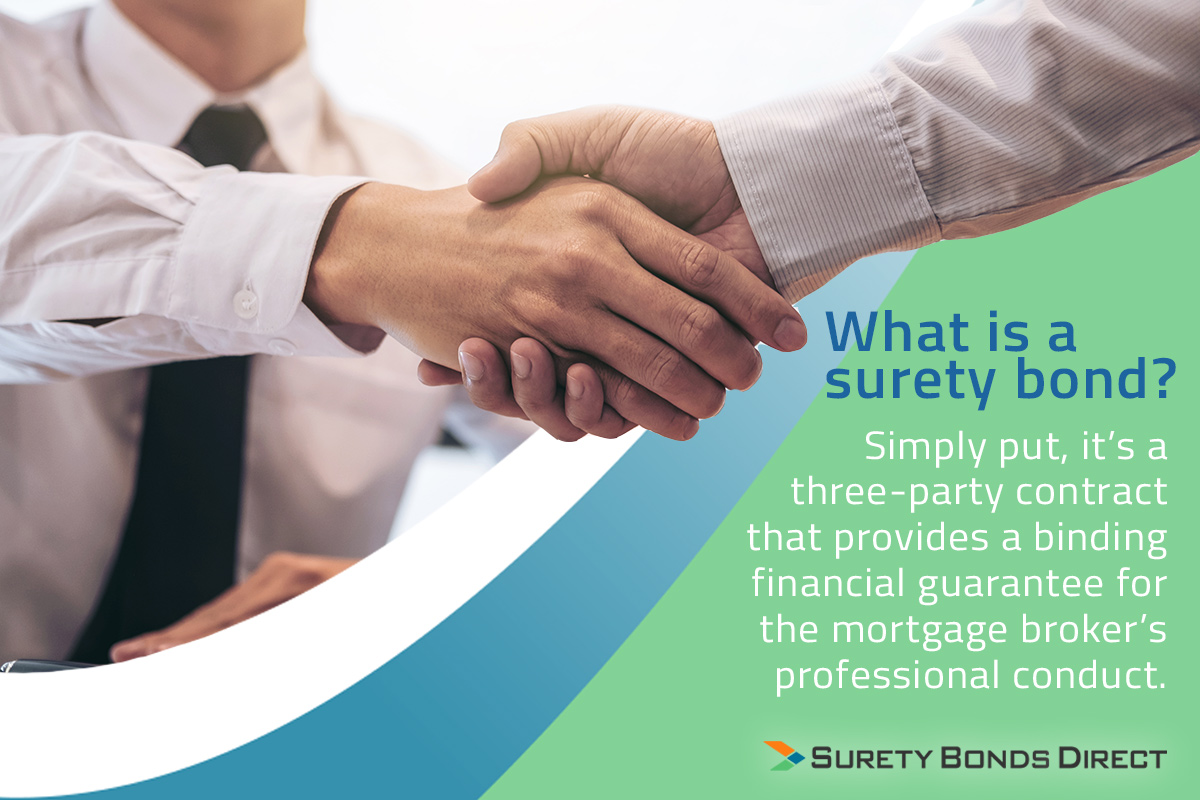 What is a surety bond? Simply put, it's a three-party contract that provides a binding financial guarantee for the mortgage broker's professional conduct. If a mortgage broker violates the terms of the bond by, for example, misrepresenting someone's mortgage application or misappropriating funds, regulators, clients, and lenders can seek financial redress through the surety company.
Requirements to Become a Mortgage Broker
If finance or real estate are among your interests, becoming a mortgage broker could be a rewarding career path. First, you should make sure you're prepared for the journey by understanding the requirements to become a mortgage broker. Every state's path to getting a mortgage broker license is different, but most have some elements in common, thanks to the national regulatory requirements of the SAFE Act. A mortgage broker license applicant will need to:
Complete an approved pre-licensing course for mortgage brokers.
Take and pass the SAFE MLO Exam.
Obtain a mortgage broker surety bond with the coverage amount required by state law.
Apply to state financial regulators.
Register with the NMLS.
We talk more about the ins and outs of working as a mortgage broker in our article, How to Become a Mortgage Broker. For mortgage broker applicants, we also offer mortgage broker surety bonds at direct prices, with fast quotes and friendly service.
Surety Bonds Direct is the first choice for mortgage brokers nationwide who need mortgage broker surety bonds at an affordable premium. Questions? Call us at 1-800-608-9950, or get a free surety bond quote online now.