Who Requires the Freight Broker (BMC-84) Bond and
Why Is It Needed?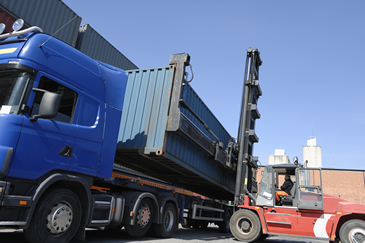 Freight Broker Bonds (BMC-84) are surety bonds required by the Federal Motor Carrier Safety Commission (FMCSA) for those operating as transportation brokers in the United States. Freight brokers must file the surety bond prior to receiving a license.
The current bond amount required by the FMCSA is $75,000, increased from $10,000 in 2012 due to significant claim activity. Freight Broker Bonds are also sometimes called Interstate Commerce Commission (ICC) Bonds, Transportation Broker Bonds, or Property Broker Bonds. If you are looking for Federal Maritime Commission bonds rather than the BMC-84 Freight Broker Bond, learn more about or request quotes for Ocean Transportation Intermediary (OTI) Bonds and Non-Vessel Operating Common Carriers (NVOCCs) Bonds.
How Much

Will My Surety Bond Cost?

Take 2 minutes to provide the basic information required to get the best rates for your Freight Broker (BMC-84) Bond. The quote request is free and there is no obligation to you. If you prefer, please call 1‐800‐608‐9950 to speak with one of our friendly bond experts. We can help guide you through the bonding process and identify the lowest cost in the market for your situation.

If you are interested in spreading out the cost of your bond over time, we can offer convenient financing plans for many types of surety bonds. More information will be provided with your quote.