With a booming consumer-driven economy and an eCommerce landscape that's growing at lightning speed with no signs of slowing anytime soon, there's enormous demand for all things transport in the 21st century. Businesses need to be able to ship their goods quickly, affordably and reliably, but holes in the supply chain, including a widening trucker shortage, signify that the marketplace just can't keep up. If you're interested in reliable, high-demand work and decent pay, you'll definitely want to consider entering the trucking industry. But what jobs should you consider within the field?
Today, we're covering the position of freight broker, a professional who helps make shipping and transport easier and more efficient for all parties involved. This career path is one showing a promising outlook, with data showing a projected job growth of 7 percent through the year 2024 for freight brokers. Below, we'll discuss how to get your freight broker license and enter the exciting world of the transportation industry.
What Is a Freight Broker?
In short, a freight broker or a freight agent is the middle-man between a trucker (a carrier) and a person in need of some kind of shipping service (a shipper, usually a trucking company). Brokers connect carriers and shippers and help broker deals between them. Responsibilities of freight brokers include:
Finding transportation solutions for shippers
Helping shippers find the best rates
Helping optimize a carrier's load so trucks are full
Helping to find the quickest shipping options
Negotiating the pricing between shippers and carriers
Calculating freight rates and trucking loads
Tracking shipments and ensuring legal compliance
Helping shippers find the most reliable carriers
Freight brokers must have strong interpersonal skills and be comfortable negotiating. A basic understanding of the shipping industry helps, too. Note that freight brokers typically operate their own freight brokerage business, so an entrepreneurial spirit and an understanding of some business basics is essential to become a successful freight broker.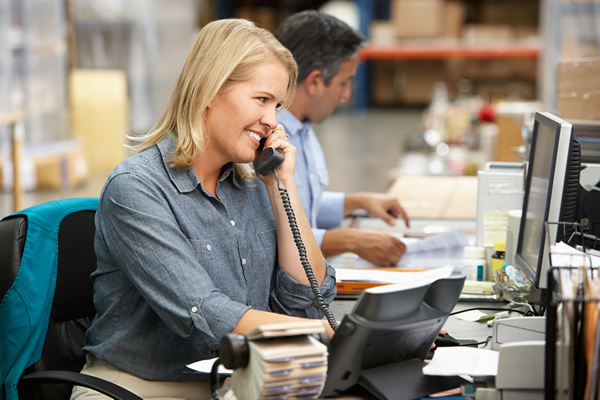 Freight Broker Salary and Hours
Freight brokers typically do not make a salary, but are instead paid a commission depending on the deals they broker. According to the U.S. Bureau of Labor Statistics, the mean annual wage for freight brokers was $44,980, but brokers earn anywhere from around $25,600 to $65,600-plus based on data collected in May 2017. Because you own your own business, you will not be required to work any specific hours or days.
Steps to Becoming a Freight Broker
Despite the relatively high pay, freight brokers do not need to have any formal education beyond a high school diploma or equivalent. With that said, there are some steps you need to take before you can properly practice as a freight broker.
Learn the Field - Of course, you won't be successful as a freight agent if you don't know a thing or two about the industry. There are many highly rated freight broker schools and training programs open to the public and, though they are not required, they can help you prepare yourself so that you're brokering the best possible deals for your clients. Other freight brokers opt to learn the ropes themselves through free freight broker training courses and training books or through apprenticeships. You might also choose to learn by working as a freight broker agent in another freight brokerage.
Create Your Business and Business Plan - As mentioned, freight brokers are also usually business owners. Thus, like any new business, you'll need a business plan. Choose a company name for your business, register it with your area's local business department (either as a corporation, a sole proprietor, a limited liability company or a partnership) and obtain a tax ID number. Once your business is legitimate, talk to others in the field and develop a business plan and marketing strategy.
Obtain a BMC-84 Bond and Insurance - This is one of the most important parts about becoming a freight broker. You cannot get your license unless you obtain a freight broker bond or what's known as a BMC-84. The Federal Motor Carrier Safety Administration (FMCSA) maintains a bond requirement that requires freight brokers to have a BMC-84 surety bond with a bond amount of $75,000. Next, be sure that you are covered by contingent cargo insurance and general liability insurance. (Don't confuse these with bonds for ocean freight forwarders, which are classified under OTI bonds.)
Obtain Your Freight Broker License - To start your freight brokerage, you'll need to apply for a USDOT number and broker authority. Apply for the Motor Carrier Operating Authority, using the OP-1 form if you've registered with the FMCSA before or the Unified Registration System if you haven't. After a $300 processing fee and a waiting period of around 4 to 6 weeks, you will receive what's known as an MC authority from the FMCSA.
Designate Process Agents - To enable your freight brokerage to receive legal notices, you'll need to designate process agents using the FMCSA form BOC-3. Freight broker businesses are required to have a process agent in every US state where they operate, and each process agent must have a permanent address in their state.
Start Earning Money - Once your business is ready to go, you can market your business and start working! Spend the early days getting the word out so that carriers and shippers know you're in business. Make sure you have access to logistics tools like load boards that you'll need to run your freight brokerage business, as well as office supplies like a phone and fax machine. At this point, you're ready to start brokering great deals and racking up the commission.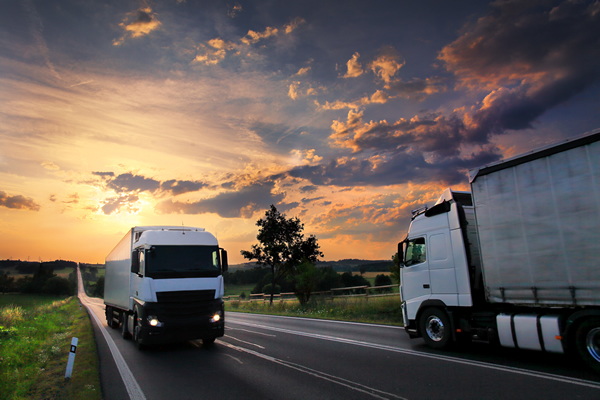 Let Surety Bonds Direct Help
Surety Bonds Direct is here to help you easily navigate the BMC-84 surety bond process so your freight brokerage career is totally legal and legitimate. We welcome new freight broker partnerships and our knowledgeable bond specialists are more than happy to help assist you with obtaining your BMC-84 bond. Request a free, no-obligation quote online or call 1-800-608-9950 to speak with a BMC-84 surety bond expert.