Understanding Credit
Credit Score is the Biggest Individual Factor for Bond Costs
Find out how credit scores affect your bond cost and how you can getter a better price by improving your credit.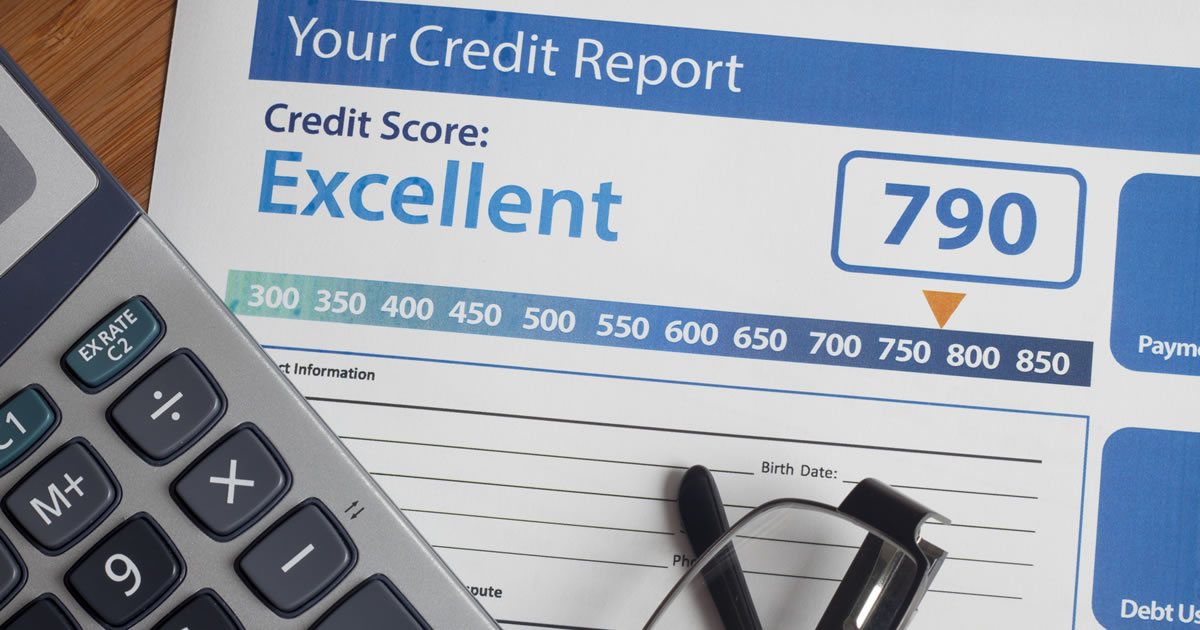 How Credit Scores Impact Surety Bond Costs
At Surety Bonds Direct, we are always thrilled when we can offer our customers a lower bond cost at bond renewal. We also know that your credit score (FICO score) is the key factor in determining what you will pay for most bonds. In fact, your bond cost (premium) can be reduced significantly when your credit score moves from a "non-standard" score (typically below 625) to a "standard" score range (typically above 625).
When the surety (usually an insurance carrier) sees lower credit scores, they estimate that the risk of non-payment on a claim is higher, and the risk of a claim at all is higher. Both of those factors raise their risk, so they raise the rates to have more coverage for themselves.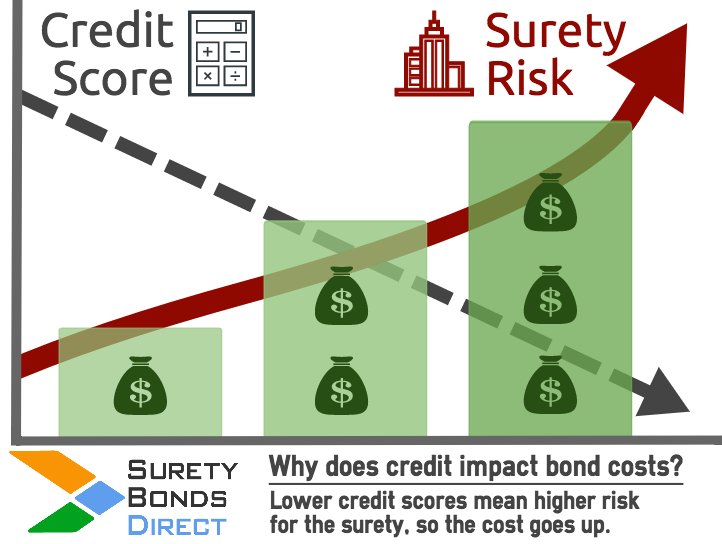 We can use a general example to illustrate typical differences in bond cost between a standard and non-standard applicant. But first, it is important to remember that every situation is different and factors other than credit score impact the cost of your bond. That said, the potential reduction in bond cost from an improved credit score is significant as illustrated in the following table:
| | | |
| --- | --- | --- |
| Credit Score | 670 | 620 |
| Surety Bond Penalty | $20,000 | $20,000 |
| Rate | 2% | 5% |
| Surety Bond Cost (Premium) | $400 | $1,000 |
The bond will cost 2.5 times more money when classified as "bad credit." In other words, the cost dropped by more than half with a 50 point increase in credit score.
We understand that it is not easy to repair damaged credit, it takes time, and there are no simple fixes or guarantees. That said, many customers are not even aware of what they can be doing to put themselves on the path to improved credit.
For Customers with Good Credit
If you have good credit (generally defined as a credit score of 625 or higher), you have come to the right place for your bonding needs. Surety Bonds Direct has partnered with leading standard surety markets (the insurers who seek out individuals with higher credit scores) to offer exceptional rates for customers like you.
Typically, a customer with good credit should expect to pay between 1% and 3% of the bond amount, depending on the type of bond obligation. Take 2 minutes and request a free, no obligation online quote or call 1‐800‐608‐9950 to find out exactly what we can offer you. We will have a quote for you in minutes or hours, not days.
For Customers with Poor Credit or No Credit History
At Surety Bonds Direct, we understand that bad things can happen to good people, especially in today's challenging economic environment. Our bond experts specialize in helping individuals and small businesses with bad, poor or challenged credit find the lowest surety bond rates available in the market.
If you have judgments, liens, charge-offs, bankruptcies, late payments or other unexpected life events that have negatively impacted your credit, we are here to help. Through our partnerships with insurance companies that specialize in challenged credit situations, we can approve almost all applicants, regardless of credit history. We also offer the best rates along with attractive premium financing plans that can allow you to spread out the cost of your bond over time. Another option might be adding a co-signer to your application (Find out more about adding a co-signer).
Our commitment to you and your credit situation does not end once you have purchased a bond. We offer helpful tips and guidance on improving your credit score going forward so we can reduce your bond cost in the future.
Tips to Raise Your Credit Score
Following are some basic steps and helpful tips developed by Surety Bonds Direct to assist you in achieving a higher credit score and a lower bond cost.
Setup payment reminders
Late payments will negatively impact your credit score. Setting up automated payment reminders via email or text message, or enrolling to have payments automatically debited from your account can help provide a structured payment schedule and help avoid missing payments. Payment history contributes about 35% to the calculation of your credit score so the importance of paying bills on time cannot be understated.
Prioritize debt repayment
Review your obligations based on interest rates and repay the accounts with highest interest rates first, while maintaining minimum payments on others. Try to keep balances low on credit cards and other revolving debt.
Consider timing of credit actions
Recent credit performance counts more than older activity. Indications that you are currently managing credit well will help your score. Also remember that collection accounts stay on your report for seven years, regardless of whether you pay off the account. Don't open a lot of new accounts in a short period of time if you are just establishing credit. Lower average account age can lower your score.
Responsibly rebuild your credit
Having credit cards and installment loans at comfortable levels where you can make timely payments will help your credit score. Creditors consider a person with no credit cards a higher risk than one who has credit and manages it responsibly.
Review your credit report for errors on an annual basis.
Request a free copy of your credit report and check it carefully for errors. Studies show that 25% of all credit reports contain errors. Dispute any errors found with the credit bureau. Learn more about Disputing Errors on Your Credit Report.
Consider seeking assistance from a credit counselor
Hopefully these tips have been helpful. You have already taken the first step toward better credit by exploring our suggestions on how to improve your score.
October 9, 2019

Jason O'Leary