Freight Broker BMC 84 Bonds
---
Freight Broker (BMC-84) Bond Information
Freight Broker Bonds (BMC-84) are surety bonds required by the Federal Motor Carrier Safety Commission (FMCSA) for those operating as transportation brokers in the United States. Freight brokers must have the bond filed prior to receiving a license. At Surety Bonds Direct, we file your freight broker bond electronically with the FMCSA on your behalf free of charge.
The current bond amount required is $75,000, increased from $10,000 in 2012. Freight Broker Bonds are also sometimes called Property Broker Bonds, Interstate Commerce Commission (ICC) Bonds, or Transportation Broker Bonds. If you are looking for Federal Maritime Commission bonds rather than the BMC-84 Freight Broker Bond, learn more about or apply for a quote for Ocean Transportation Intermediary (OTI) Bonds and Non-Vessel Operating Common Carriers (NVOCCs) Bonds.
Get a Freight Broker Bond Quote
Freight Broker Bond (BMC-84)
Can't find what you need?
Let our bond experts help!
Get Started »
No obligation, takes 2 minutes
If you'd prefer, call us at 1-800-608-9950
How Do I Get Registered with the FMCSA?
The FMCSA is a federal regulatory agency tasked with monitoring and ensuring industry compliance with motor carrier safety and commercial (for-hire, non-exempt carriers) regulations in the United States. Some applicants are subject to registration requirements for both safety registration and commercial regulation (operating authority registration / MC number). Those subject to the safety requirements must also obtain a USDOT Number.
Registration involves defining the type of Motor Carrier, Broker, Intermodal Equipment Provider (IEP), Cargo Tank Facility, Shipper and/or Freight Forwarder business operation you plan to establish. The agency oversees the Federal Motor Carrier Safety Regulations (FMCSR) and Hazardous Materials Regulations (HMR) that govern interstate and some intrastate commercial trucking and bus industries. Applicants must classify themselves based on the planned business operation using criteria such as cargo, operation, and company type. The following is an overview of the general steps for the registration process.
Determine DOT registration needs and corresponding requirements: Operating Authority (MC Number), USDOT number, or Hazardous Materials Safety Permit Registration
Complete the FMCSA Application Process with the online application via the Unified Registration System.
Meet the surety bond requirements
Meet insurance requirements
Determine state notification and registration requirements
Begin the New Entrant Safety Assurance Program
Obtain permanent USDOT registration
Maintain and update your USDOT number and operating authority (MC number) information
What are the FMCSA's Surety Bond Requirements?
In addition to filing an application for operating authority, all applicants for motor carrier, freight forwarder, and broker authorities must have specific surety bond documents on file before the FMCSA will issue a license. A BMC-84 surety bond or a BMC-85 (Trust Fund Agreement) in the coverage amount of $75,000 is required for all Freight Forwarder and Broker of Freight authorities.
In order to ensure you are getting an accurate surety bond from a high quality A-rated surety carrier at the best price in the market, it is important to rely on freight broker surety bond specialists like Surety Bonds Direct to guide you. We'll send you a free quote and help you get the lowest bond cost available. And if your credit isn't perfect, that's OK--we work with many principals with credit problems. Our network of sureties includes companies that specialize in principals with credit problems to help ensure that your credit is no barrier to getting the surety bonds you need.
Additionally, Surety Bonds Direct will electronically file the BMC-84 form with the FMCSA on your behalf at no extra cost when you apply for your operating authority. This filing must be received within 90 days after the agency has published public notice of intention to register the applicant. Applicants will be notified by letter of their assigned docket number and date of publication in the FMCSA Register. The name and address of the business as set out in all pre-registration filings must match exactly the name and address provided in the application for operating authority filings. Any deviation will result in rejection of the supplemental pre-registration filings.
What Does the BMC-84 Surety Bond Protect Against?
A Broker's or Freight Forwarder's Surety Bond is required under 49 U.S.C. 13906. The surety bond is written on FORM BMC-84 as mandated by the United States Department of Transportation Federal Motor Carrier Safety Administration. The purpose of this surety bond is to ensure compliance by bonded freight brokers and forwarders with the rules and regulations set forth by the Federal Motor Carrier Safety Administration as they pertain to protection of motor carriers and shippers. The bond also guarantees adherence to 49 U.S.C. 13906(b). The bonded principal must pay or cause to be paid to motor carriers or shippers by motor vehicle any amounts for legally due as a result of the principal's failure to perform, fulfill, and carry out all contracts, agreements, and credit arrangements while this bond is in effect for supplying transportation under the license issued by the Federal Motor Carrier Safety Administration.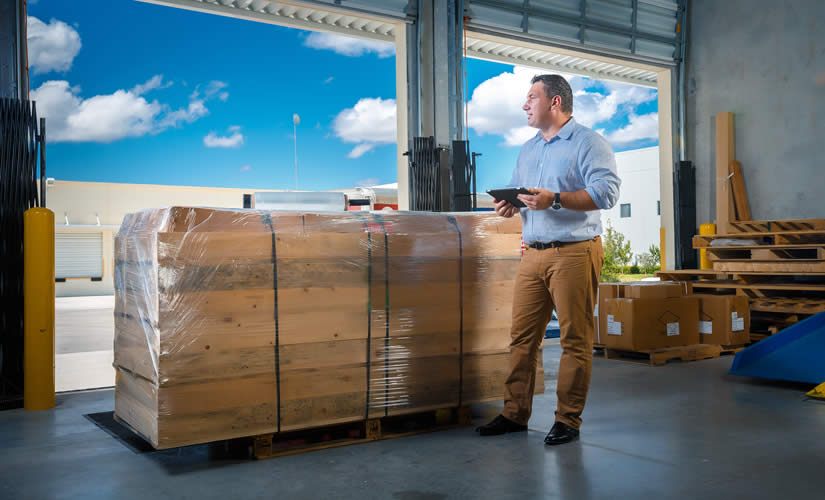 What are the FMCSA's Insurance Requirements?
Motor carriers, freight forwarders, and freight brokers must also have specific insurance and legal process agent documents on file before the FMCSA will issue the authorities. The required filings vary, based on the types of registrations involved. Liability and cargo insurance forms must be submitted directly by the home office of the insurance company furnishing the coverage. The FMCSA does not furnish copies of insurance forms. BMC-91 or BMC-91X Public liability insurance (bodily injury/property damage/environmental restoration) for Motor Carrier and Freight Forwarders as well as Freight and Cargo insurance are required.
What is an MC number / Interstate Operating Authority and Who Must Get it?
Brokers engaged in the following activities are required to have interstate operating authority (MC number) in addition to a DOT number: for-hire carriers (for a fee or other compensation); those transporting passengers, or arranging for their transport, in interstate commerce; and those transporting federally regulated commodities or arranging for their transport, in interstate commerce.
Operating Authority means the registration required by 49 U.S.C. 13902, 49 CFR part 365, 49 CFR part 368, and 49 CFR 392.9a. Operating authority is also referred to as an "MC," "FF," or "MX" number, depending on the type of authority granted. A company may need to obtain multiple operating authorities to support its planned business operations. Operating Authority dictates the type of operation a company may run and the cargo it may carry.
When brokers apply for operating authority, they must register online via the Unified Registration System in order to be issued a USDOT number and an MC/MX/FF number. Carriers exempt from operating authority filing include: private carriers (carriers transporting their own cargo), "for-hire" carriers who only transport cargo that is not federally regulated, and carriers that operate exclusively within a federally designated "commercial zone" (geographic territory that includes multiple states bordering on a major metropolitan city) that is exempt from interstate authority rules.
You may also be interested in: 15 Changes Coming to the Trucking Industry in 2019
How Do I Get a USDOT Number?
New applicants must register for a USDOT number online via the Unified Registration System.
How Do I Update My Registration or Authority?
Whenever a company or other regulated entity changes its name, address, or other details in the FMCSA record, the USDOT and operating authority record must be updated in a timely manner. Updates can be completed online via the FMCSA update system. The agency requires all entities under its jurisdiction to update their information every two years even if the company has not changed its information, has ceased interstate operations since the last update, or is no longer in business.
How Do I Get in Touch with the FMCSA?
U.S. DEPARTMENT OF TRANSPORTATION
Federal Motor Carrier Safety Administration
1200 NEW JERSEY AVENUE, SE
WASHINGTON, DC 20590