Offering lottery games can increase foot traffic and revenue in your place of business. Common lottery retailers are:
Gas stations
Convenience stores
Liquor stores
Grocery stores
Increased revenue varies from state to state ranging from $15,000 to $25,000 per year (on average). The increased revenue occurs because customers who come into a store to purchase a lottery ticket tend to make other purchases as well. Plus the retailer gets bonuses based on selling winning tickets. The more customers you have purchasing lottery tickets, the more likely you are to collect on these bonuses.
The application process to become a lottery retailer is not difficult. Each state has small differences, one of these is purchasing a surety bond.
What Is A Surety Bond or Lottery Bond?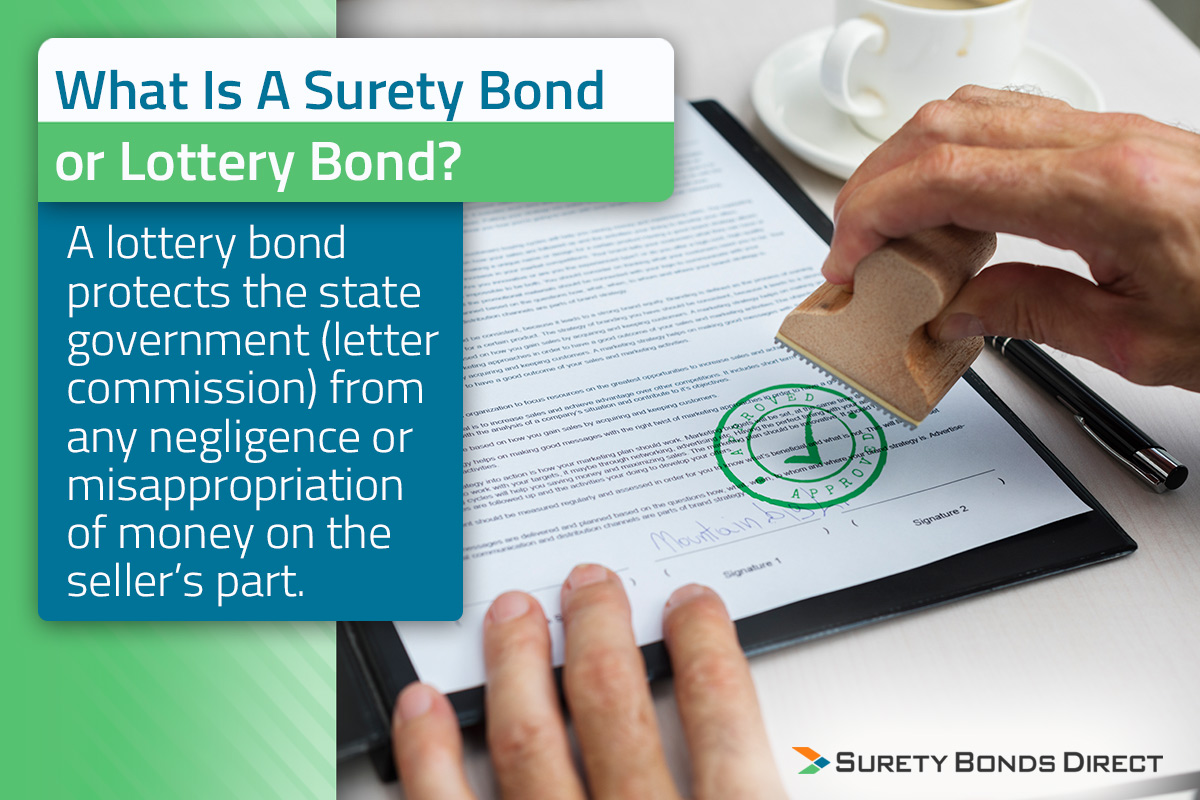 A surety bond, in this case a lottery bond, is similar to insurance except a lottery bond does not protect you in case of accidental harm... it protects the lottery commission from any negligence or misappropriation of money on your part.
Purchasing a lottery bond is like putting money behind your promise to run lottery games in your business according to the lottery commission's rules.
Learn more about the three parties of a surety bond and the relationship between these parties.
Why Do You Need a Lottery Bond?
When you become a lottery retailer, you're provided:
Lottery machines
Number checker machines
Premium scratch ticket packs
Other small supplies to provide service to lottery players
Like we mentioned, the lottery bond protects the state from any fraud or negligence on your part as a retailer. It might be a surprise, but this negligence is more common than you think.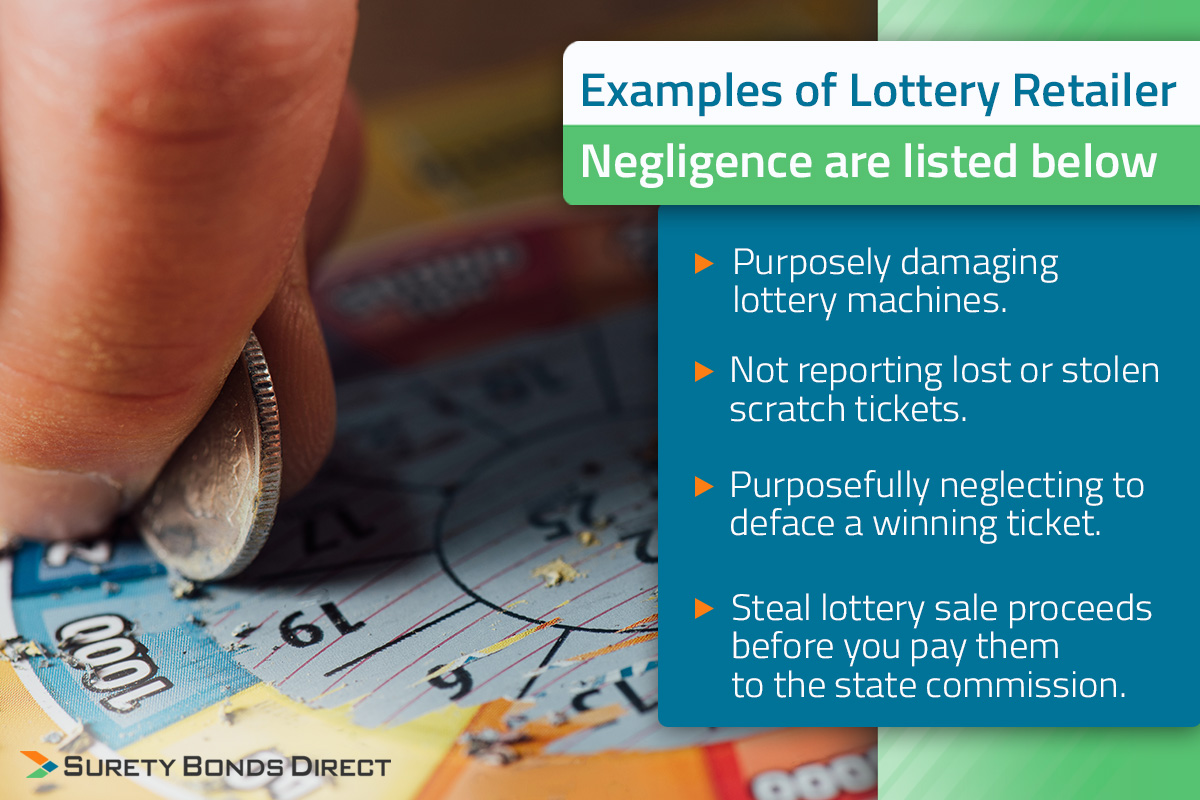 Examples include:
Purposely damaging lottery machines
Not reporting lost or stolen scratch tickets
Purposefully neglecting to deface a winning ticket
Steal lottery sale proceeds before you pay them to the state commission
In some states, scratch tickets are sold on consignment. You pay for the tickets after you sell them. The bond protects the state from unethical stores who try to skim money from the total proceeds owed to the state.
Any negligence as a retailer costing the state money owned to them, defrauding your customers, or physical damages will cause a claim against your bond. And in most cases you'll lose your lottery license and may even face legal issues.
How Much Do Lottery Bonds Cost?
The cost of a lottery bond is different from the lottery bond amount.
For example, you may have to purchase a lottery bond in the amount of $10,000, but what you pay is based on a rate determined by the surety's underwriting guidelines. Your personal credit report is the most significant factor that underwriters consider.
If you are quoted a rate of 1% then you'll have to pay $100 to purchase the lottery bond.
The question now is...
What bond value will you need to purchase?
Lottery bond amounts vary across states and in many cases the amount is determined by your personal credit and your volume of ticket sales. In some states there is a fixed amount for the bond and in most states, the more tickets you sell, the more money you're responsible for managing, hence a higher bond amount.
In many states like Virginia, it comes down to risk assessment by the state. If you have poor credit, you'll be deemed more risky and you'll have to secure a bond with a greater amount. If you're selling a high volume of tickets, greater protection will be required to cover the money owed to the state commission.
If you want an exact price for your lottery bond first submit an application to your local state lottery commission. They will determine the bond amount you need. Then you can call Surety Bonds Direct (1-800-605-9950) or request a free quote online. We will find you the lowest rate available for you.
How Long Do Lottery Bonds Last?
Most lottery licenses renew on an annual basis. This means you'll have to renew your bond when you renew your license.
How Do You Get a Lottery Bond?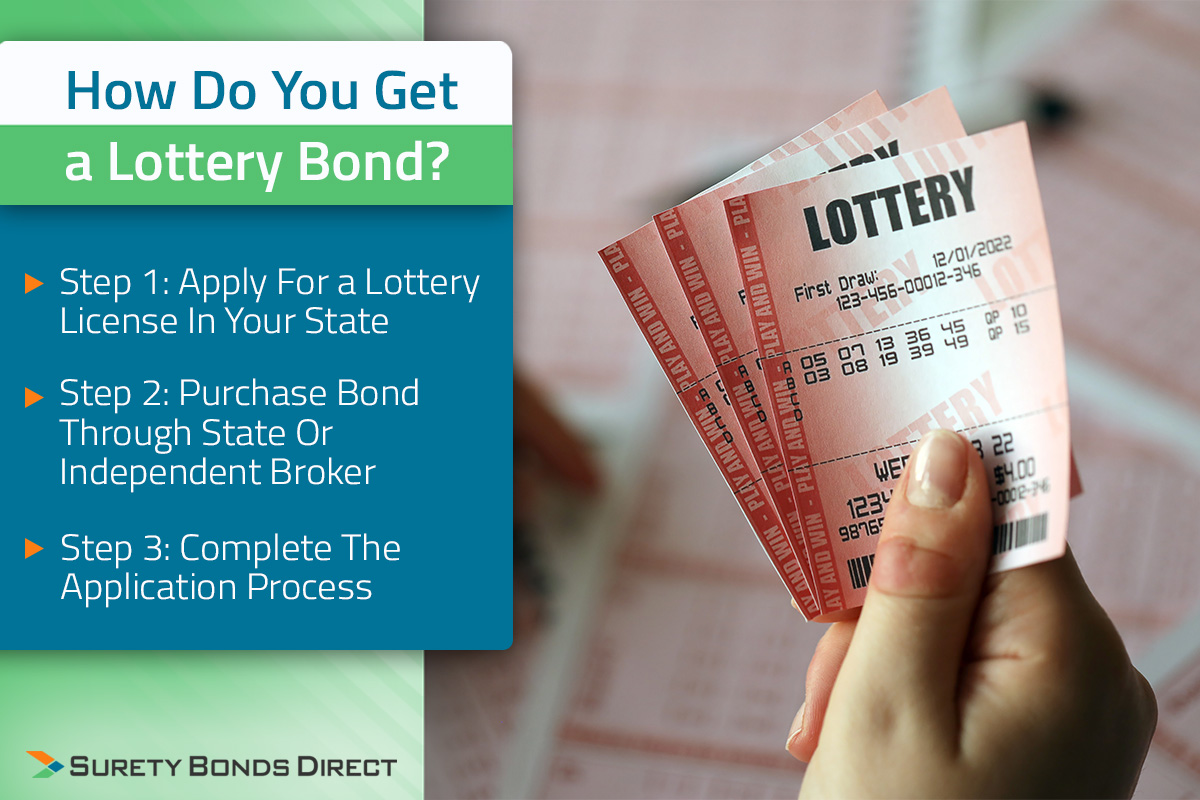 Step 1: Apply For a Lottery License In Your State
Every state has a lottery commission where you can find the application to become a lottery retailer.
Here are the states who currently require a lottery bond and the links to their commission retailer website.
Once you apply for your license, you'll be told the bond amount based on the Lottery Commission's guidelines.
Step 2: Purchase Bond Through State Or Independent Broker
Some states allow you to purchase a bond directly through the state for a flat fee. The state's cost for the bond will usually be more expensive than if you went through a surety agent like Surety Bonds Direct. We're able to secure multiple quotes from different surety companies and secure you the lowest rate possible.
Purchasing your bond is fast and getting your bond paperwork usually takes one business day.
Step 3: Complete The Application Process
You will provide proof of your bond to the state commission and complete any further steps they require.
What Happens If You Have Bad Credit?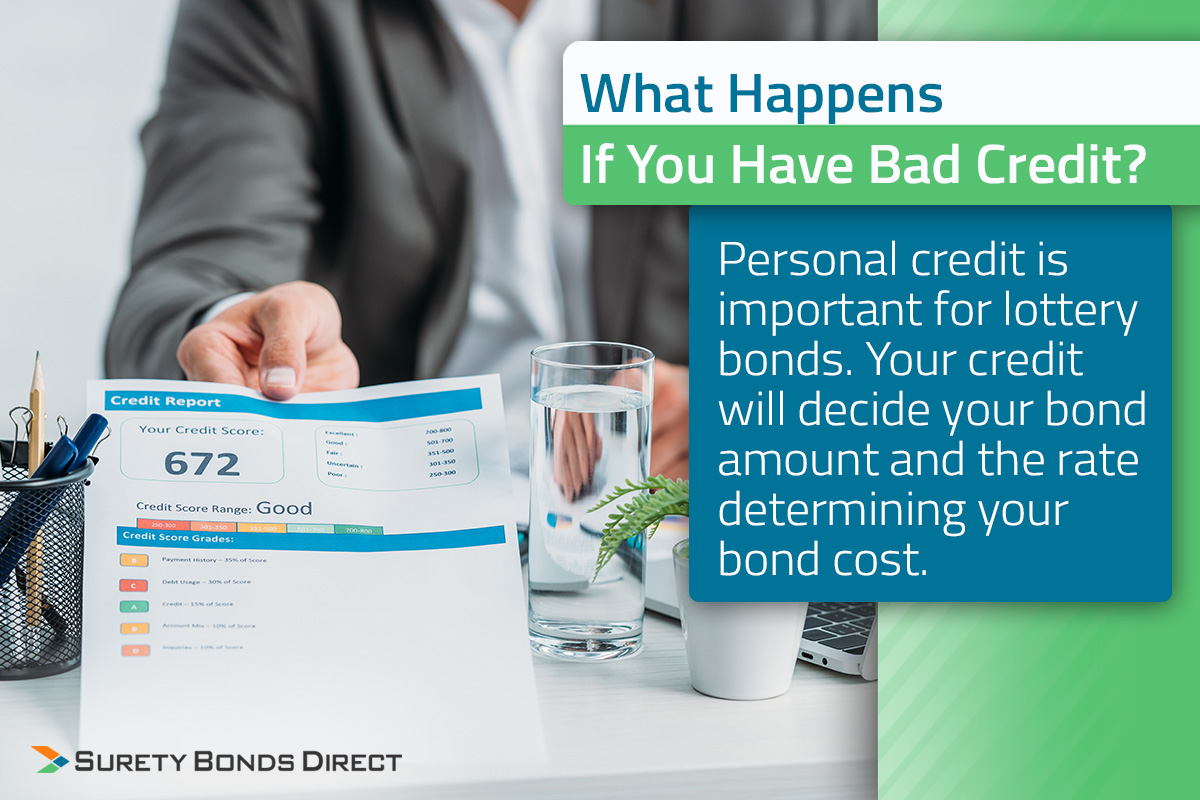 For lottery bonds, your personal credit is important in determining the price you'll pay for the bond.
Even if your bond cost is higher due to poor or limited credit, it's worthwhile to become a lottery retailer.
Why Should You Get Your Lottery License?
Offering lottery games will increase foot traffic into your business. If you've ever purchased a ticket for a large Powerball jackpot, you've seen lines out the door. There's no question, a large percentage of these customers are buying cigarettes, gum, gas, drinks, and more while they're in your store.
Plus the more tickets you sell, the greater chance your customers will win and you get bonuses for these winnings.
When you need help with your lottery bond, it only takes 2 minutes to get a quote that can save you hundreds of dollars. Request a quote online or call a bond expert at 1-800-608-9950 to speak to a surety bond specialist.