A Guide on How to Start a Business in California
If you're an entrepreneur in the Golden State, use this guide to how to start a business in California to begin your business on a firm foundation.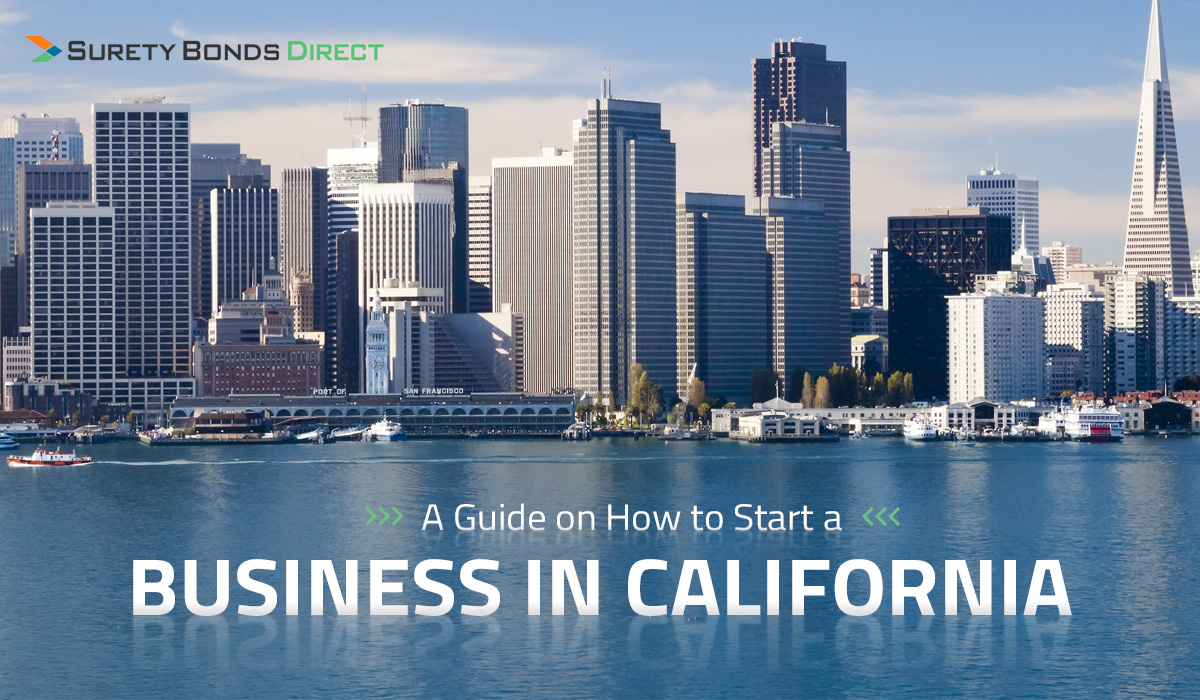 The Gold Rush might be long over, but California is still full of golden opportunities for aspiring entrepreneurs. From tech startups to cannabis farms to taco trucks and beyond, California offers an amazing number of ways to do business. In fact, California's annual GDP of $3 trillion places it among the largest economies in the world.
But starting a business is a complex task in any state. In the highly regulated business environment of California, there are more hurdles to clear and requirements to fulfill than in many other states. Don't worry, though—thousands of entrepreneurs start new businesses in California every year. With the right preparation, you can make the process as smooth and painless as possible. In this guide to how to start a business in California, we'll discuss the most important things any business owner should know before they start their California business.
Finding a Business Idea

If you already have a strong business idea that you're passionate about pursuing, skip to Step 2. But for everyone else, it's important to consider all of the business options available to California entrepreneurs and compare their advantages and drawbacks.

In the large and diversified California economy, it's possible to find a niche for nearly any business idea, but it can be helpful to look at some of the industries that are thriving the most in California right now. The following business types are among some of the best California business ideas:

eCommerce: Online and mobile shopping continue to experience explosive growth, and locating an eCommerce business in California offers proximity to several large and important markets. The eCommerce field is crowded and competitive, but it's also ripe with opportunity for those with an innovative idea.
Construction Contractor: The Golden State needs contractors who can build and remodel sturdy, attractive, and code-compliant buildings. With the state's numerous fire and earthquake codes, becoming a contractor in California requires unique skills and knowledge from contractors, but it also offers opportunities to work on major projects and beautiful homes.
Freight Brokerage/Ocean Transportation Intermediary: With major seaports like Los Angeles and Long Beach, plus thousands of miles of highways, California is the linchpin of West Coast logistics. That means that demand for freight brokers and OTIs, who work as intermediaries in the cargo transportation process, will likely continue to be high.
Motor Vehicle Dealer: Californians love to drive on the state's long and scenic highways, and they need reliable vehicles to do it. For those with a solid knowledge of automobiles, starting a vehicle dealership in California can be an excellent business idea.
Medical Equipment Supplier: Medical equipment is a critical market everywhere, and California's large numbers of Medicare beneficiaries make it a particularly important part of the economy here. Those with experience in the medical sector and a passion for helping people could find their niche with a California medical equipment business.
Cannabis Retailer or Grower: California's legalization of recreational and medical cannabis has opened the way for a thriving cannabis sector. If you can negotiate a competitive market and numerous regulations, opening a California cannabis business might be the opportunity you've been seeking.

Creating a Business Plan

Next, you'll need to create a business plan. This is important for two reasons:

A business plan is essential for allocating resources effectively, understanding your customer base, and determining how to make your business profitable.
You may be required to submit a business plan as part of the process to obtain a local business license.

These are some of the critical elements that any business plan should include:

Products and/or services provided
Target demographics and market segmentation
Strategy for marketing products and growing sales
Names and roles of management and an org chart
Legal and financial structure of the business
Estimated cash flow and other financial forecasts

Fortunately, there are many resources available that will help you create a professional business plan, including some excellent free tools. It's a good idea to work with both an accountant and an attorney as you construct your business plan to ensure that it meets the standards of the regulators that you'll need to submit it to.

Choosing a Legal Structure and Registering Your Business

It's time to choose the legal framework you'll use to establish your business. This determines the type of legal entity that your business exists as, which has major effects on aspects like tax rates and legal liability. The most common options for the legal structure of a business in California include:

Once you've decided on the structure of your business, you'll need to register the business through the California Secretary of State's website. Note also that an LLC or corporation will need to file a Statement of Information within 90 days of registering the business.

Naming Your Business

If your business is a sole proprietorship or partnership and you want to do business under a name other than your own, you'll need to select a DBA (Doing Business As) name and register it with the California Secretary of State. LLCs and corporations will need to choose a name that's distinguishable from other California businesses and register it on their Articles of Incorporation or Organization.

Before deciding on any name, check first to see if another business is already using it using the California Secretary of State's Business Search tool. Note that this doesn't guarantee that a business name is available, so the California SOS recommends refraining from making any financial commitments to a name, such as ordering signs or stationery, before the name is approved.

Finding a Business Location

Choosing a physical site for your business is a big decision, especially for businesses that rely on proximity to customers. These are some major questions you should ask when choosing a location for your business:

Does your business require geographic proximity to its target customers, and does this site provide that proximity?
Does this site have room for your business to grow?
Does the site have adequate infrastructure, grading, and utilities for your business?
Is this site zoned for the type of business you want to start, and are there specific local laws about where businesses like yours must be located?
Do you want to be located near your competitors or far away from them, and how is this location situated relative to your competition?
Is this site located near other non-competitor businesses that will drive traffic to or away from yours?

Once you've decided on a location for your business, you'll usually need to submit leasing or purchase documents for the site as part of business and professional license applications.

Applying for Permits and Licenses

Now you're ready to begin applying for relevant state paperwork. Every California business owner needs to be familiar with the permits and licenses that they'll need to apply for, which include:

Professional Licenses: If you need a specific type of professional license, such as a California contractor's license, you'll need to apply for the relevant professional license with the California Department of Consumer Affairs. A California cannabis license, in particular, requires additional steps in the process, so be prepared to provide substantial documentation and fees.
Employer Identification Number (EIN): Unless you're a sole proprietor with no employees, your business will need an EIN to file federal taxes with the IRS.
State Tax Registration: Any business that collects sales tax must register with the California Department of Equalization, and any business with employees must register with the California Employment Development Department for state tax withholding.
City or County Business License: You'll apply for a general business license through the city where your business is located or through the county in an unincorporated area.
Regulatory Licenses: These include environmental permits, fire inspections, labor law agreements, and other miscellaneous licenses that state and local governments may require.

California offers a one-stop portal called CalGold to help business owners learn about licenses and permits. Just enter your business type and city or county into CalGold to find resources that will help you apply for all of the permit types relevant to your business.

Opening a Bank Account

Even if you have a sole proprietorship or partnership, you should open a separate bank account for your business. These are some reasons why having a business bank account is important:

Required for establishing an LLC or corporation
Helps maintain separation between business and personal finances
Simplifies your accounting and tax records
Typically required for taking out a business loan
Helps your business maintain a more professional image

Many business accounts come with maintenance fees or other financial requirements, so make sure to carefully examine the terms and conditions of any account before signing up.

Purchasing Surety Bonds

What is a surety bond? It's a three-party contract guaranteeing that the principal (your business) will obey the law and fulfill all of its financial obligations. Surety bonds use a neutral party called a surety to provide a financial guarantee for these obligations. A business is responsible for paying the surety back if the surety pays out money on the business's behalf.

Most California surety bonds are required by the state government. A few types, such as DMEPOS surety bonds and freight broker bonds, are required by the federal government instead. Sometimes the surety bond cost is fixed, but—usually—you'll pay a percentage of the bond's coverage amount as a premium. This surety bond cost will vary depending on various factors such as your credit score and financial history.

To obtain a surety bond, your business will need to apply to a surety bond company. The surety bond application process can be challenging and time-consuming for business owners who have to apply to many different sureties. However, applying through Surety Bonds Direct means you'll have instant access to dozens of high-rated sureties across the U.S. that can get your business a fast quote and an affordable premium.

Purchasing Insurance

Insurance is also important for any business. The insurance policies required for a business vary widely by the type of business, but some of the most common are:

Liability insurance
Commercial property insurance
Workers' compensation insurance
Business income insurance
Commercial auto insurance

Many of these types of insurance are available in a package known as a business owner policy (BOP). Before purchasing any policy, make sure to check the specific state and/or local insurance requirements for your type of business to ensure you're carrying the correct policies.

Grand Opening

Congratulations! You're now ready to open your doors. Before you flip the "open" sign, however, use this checklist to ensure you've taken care of everything:

Have you promoted your business through social media and other relevant channels? Getting the word out early will help your business generate a critical mass of customers.
Have you created local listings for your business through services like Google My Business? These will help people find your business online and bring in customers.
Have you considered promotions and events for your business's opening such as a soft open, special discounts, coupons, tours, classes, or a ribbon-cutting party?
Have you received confirmation from all relevant California regulatory agencies that your permits are active and you're cleared to begin operation?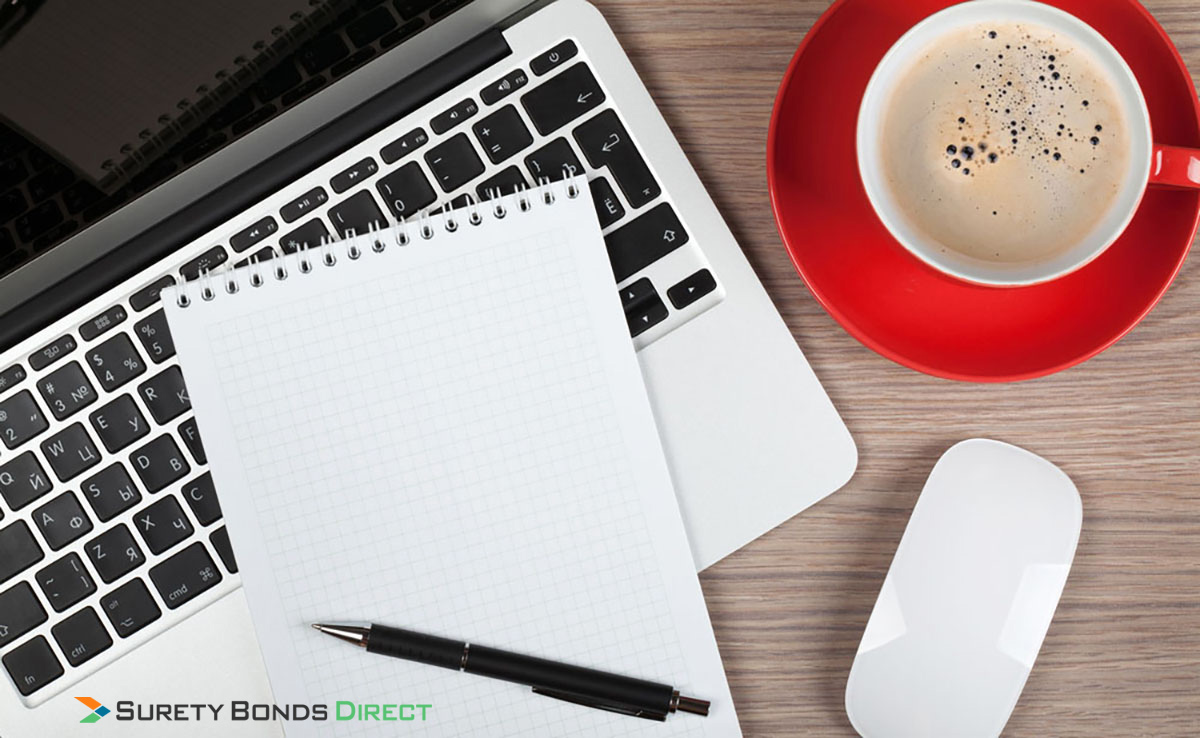 There's no doubt that starting a business is challenging and expensive, but Surety Bonds Direct is here to make the process of getting a California surety bond easier and more affordable than anyone else can. We work with dozens of surety providers nationwide and provide our customers with direct, no-middleman pricing to ensure that our customers can get the right surety bond at the right price.
When you're ready to get your California surety bond quote, use our free quote form to get started. Most quotes are available in just a few minutes—or contact our surety bond professionals at 1-800-608-9950 for information about how our process works, which surety bond is right for your business or anything else you need.
June 1, 2021

Jason O'Leary