Becoming a licensed contractor is a smart move for the career-minded and savvy entrepreneur. It allows you to perform all sorts of contracted services—from residential renovations and landscape work to welding and security installation—safely and within the parameters of state compliance. Obtaining a California state contractor's license is a relatively straightforward task that requires in-the-field experience, the passage of an exam, obtaining a bond and a few more minor orders of business. Surety Bonds Direct is here to help you navigate the licensure process the right way.
Who Needs a Contractor's License in California?
In the state of California, anyone who contracts to perform work on a project valued at $500 or more, including labor and materials, is required to hold a current, valid license from the Contractors State Licensing Board (CSLB). Not only can you legally perform all the tasks associated with general building—such as construction, plumbing, electrical, masonry, carpentry and flooring—but you can also do work in many engineering and specialty fields. Professionals such as pool maintenance specialists, roofers, solar power installers and elevator repair specialists may need to obtain this important license.
However, not everyone who works in these fields needs a license. Some exemptions include employees who are paid wages and do not work independently as their own business, public employees who work on public projects, owner-builders working on their own property, manufacturers and others. Check with the CSLB if your particular work falls into a gray area and you aren't sure whether you actually need this license or not.
How to Get a California Contractor License
The CSLB will only issue licenses to those who are 18 years or older, have a social security number and are able to prove that they have the skills and experience necessary to properly perform the duties allowed with the license.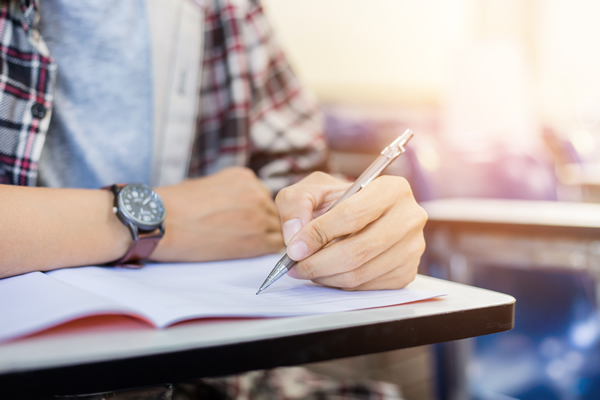 Gain Field Experience - The licensing board requires anyone who becomes licensed in the state to prove relevant experience. Before you take your licensure exam, the state has to approve a certification of work experience. The certificate requires applicants to prove that they have at least four years of journeyman-level experience or higher in the classification for which they are applying. You may also obtain credits for education in place of field experience.
Know Which Type of License You Need — There are three types of California contractor licenses: Class A (general engineering), Class B (general building) and class C (specialty). Reference this helpful guide from the CSLB to determine your class. Once you know which type of license you need, you can begin the licensure process and start studying for your exam.
Take Your Licensure Exam - Next, you will be required to take an exam that covers your specific trade and the laws surrounding the trade, issued by the CSLB. All qualifying individuals need to pass the Law and Business exam before seeking licensure. This exam consists of multiple choice questions based on information found in the California Contractors License Law & Reference Book, which you can purchase for about $33. Once you pass the test, you can move on to the next step.
Become Bonded — Before the state will issue you a license, you need to have a $15,000 bond in place. The bond is designed to protect the consumer and provides safeguards if any work was not complete or not done properly. Reference the CSLB's Contractor's bond requirements for more information. You'll also need to obtain liability insurance before you can be licensed.
Get Approved — With all of these steps taken care of, you can complete the Application for Original Contractor's license from the CSLB. There is a non-refundable $150 fee for the original license and then a renewal fee of $300 every two years. If your application is approved by the board, then you're ready to start performing professional services in your community!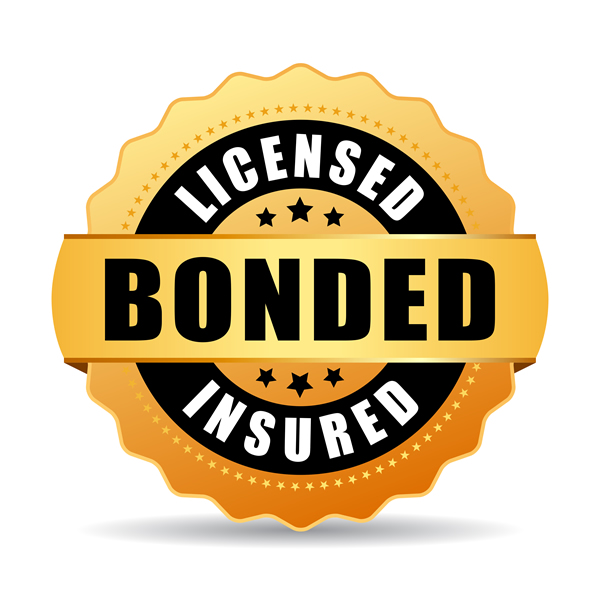 Partnering with a company like Surety Bonds Direct is one of the best and smartest things you can do on your journey to becoming a licensed and bonded contractor in California. We're more than happy to help you navigate the process! Our team will electronically file your bond with the CSLB for you! If you're ready to get started, California state contractor's license is a relatively straightforward task that requires in-the-field experience, the passage of an exam, request a quote today!