How Do I Get Bonded?
Getting a Bond in 3 Simple Steps
Quickly get the right bond for you at the right price with these 3 steps.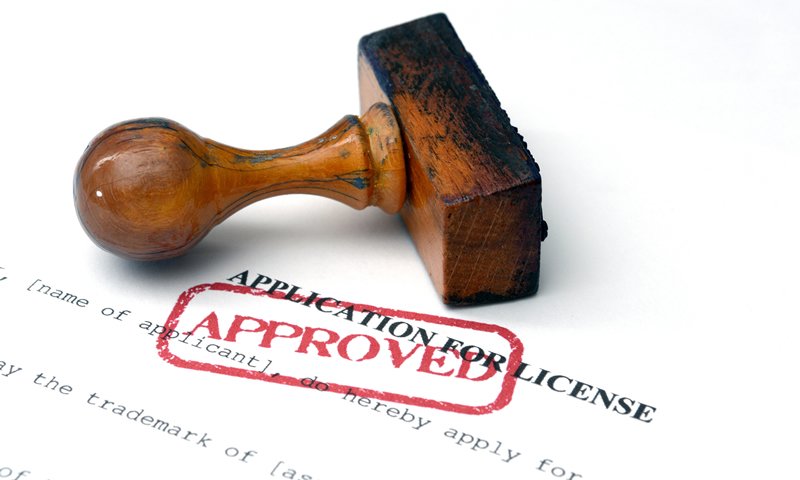 The idea of getting a surety bond for you or your business can initially seem like a pretty intimidating process. To start with, most of us have no idea what a surety bond is before we are asked to post one for some reason. It's not like surety bonding is a subject that you learned about in school and it typically isn't considered fascinating material for leisure reading either.
On top of that, getting bonded is usually part of a larger difficult process such as starting a new business or going through a licensing or permitting process. The good news is that by following a few basic steps, most people quickly realize that getting bonded can be a painless process.
Step 1: Do Some Research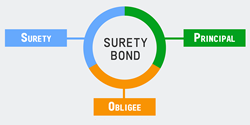 What is a Surety Bond?
Get started by doing some research to learn more about the surety bond you need and becoming bonded. "Surety bond" is a general term for many different contractual obligations serving a variety of different purposes across the country. There are literally thousands of different types of surety bonds nationwide and they vary from small compliance requirements to large broad financial guarantees.
The good news is that the party requesting you to obtain a bond (the obligee) typically provides detail on the bond type you need. This information may be in the form of the actual bond form or some written instructions referencing the bond terms or a bond form reference number. It may be helpful to also speak with other colleagues or trusted industry participants about the bonding requirement.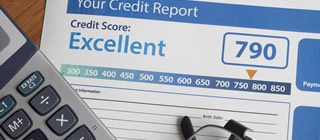 Credit scores impact bond costs
At this juncture, it is also important to review your credit report and make sure that there aren't any errors. The bond application will typically require a credit check and a review of your payment history. Any errors on your report could result in a higher bond cost or in the worst case, denial of your bond application. You may wish to find out more about how credit scores impact bond costs.
Step 2: Contact a Reputable Bond Specialist
The next step is to contact a licensed surety bond agent (i.e. a bond specialist) to assist you with securing competitive quotes for your surety bond need. There are many nationwide bonding agencies that can be found online. When selecting a bonding agency, look for a licensed and credible surety business. An agency that specializes in surety bonds and has high ratings from an independent review source such as Trustpilot or Google is a good start. You can typically begin the process by giving them a call or completing an online quote request form.
Get quotes from a specialized surety agency like Surety Bonds Direct that automatically searches multiple surety insurance companies for you.
The bond specialist will be helpful in determining exactly what bond you need and the bond amount required if you are still unsure. The bond specialist will also guide you through the process and assist in answering any questions you may still have about the bond requirement. You will typically complete a short quote request form or application that is customized for your specific bond type. The information needed can usually be provided on a user friendly, encrypted online form and only takes a few minutes of your time.
Most importantly though, the bond specialist works as a licensed agent or broker and will "shop" for the best rates in the market on your behalf so you know how much the bond will cost. A good bond specialist works with several reputable insurers and will act as your advocate and ultimately recommend the best option for your bond based on bond price and other important factors.
The entire process from quote request to bond issuance typically can be completed in less than 24 hours and in many cases can be done in the same day. Specialized surety agencies such as Surety Bonds Direct allow easy online payment for most bonds and financing options may be available to pay for your bond over time.
Step 3: Receive and Submit Your Bond
Once you receive your official bond documents, you will usually need to review, sign and submit the original documents to the obligee. You will receive the official signed and sealed bond form along with a power of attorney document which gives the agent or other surety representative authority to execute your bond. In most cases, the bond forms will have been pre-filled at your bond specialist's office for your convenience.
Some obligees and bond forms such as freight broker bonds for the FMCSA, mortgage broker bonds for the NMLS, and the California contractors license bonds for the California CSLB can be submitted electronically and your surety agent will submit the bond for you. Most bond forms, however, require that the principal (you) sign the bond. In these cases, your surety agent will send the official bond to you and you will need to sign the bond and submit the original bond to the obligee.
Always make sure everything is correct on the bond forms prior to submitting to the obligee. Errors on bond forms such as incorrect business names, addresses, bond amounts and other spelling errors can cause delays in getting bonded and potentially additional costs.
If your bond is needed for a license or permit, detailed submission instructions are usually provided with your licensing paperwork or online at the obligee's website. Although bond terms vary, most surety bonds will be written for an annual term and can be renewed for additional terms as needed. Your bond specialist will contact you when its time for renewal to go over renewal pricing and any required changes to the bond.
Step 4: Keep up with Required Changes to Your Bond
We know that this is supposed to be "3 steps" but we wanted to add in this important 4th item!
Make sure you to keep your bond up to date. This involves notifying your agent of any changes required to your bond after the bond has been issued and making sure to renew your bond for subsequent terms. Taking these steps will ensure your bond is always active and compliant with the obligee's requirements. Common updates that may need to be made to a bond after issuance include changes to
Business name or new DBA
Business address
Ownership structure
Coverage amount
These modifications or endorsements are handled through a bond rider, an official document issued by your agent to amend the bond as needed. The rider becomes part of the bond document going forward. A good agent will always remind you in advance of the need to renew the bond for the next term to ensure no lapse in coverage but it is also a good idea to keep these dates on your calendar as well.
December 28, 2020

Jason O'Leary