Becoming a freight broker can be an excellent career option for those who want a fast-paced and in-demand job. As a freight broker, you'll work to connect cargo owners and cargo carriers, arranging logistics transactions to deliver the goods that millions of people rely on every day.
But what can you expect when it comes to making a living from working as a freight broker? What is the average freight broker's salary, and what can you expect to earn as a new entrant into the freight broker industry? In this article, we'll discuss the answers to these questions, as well as the expenses, such as freight broker bonds, that new brokers should be prepared for.
The Average Freight Broker Salary
According to Indeed, the average annual salary for a freight broker in the U.S. is $65,234. The salary for a freight agent, which is a position working under a freight broker, is only slightly lower at $61,259 per year.
Anyone who wants to dig a little deeper can look at the federal Bureau of Labor Statistics' occupational numbers for cargo and freight agent salaries in 2019. The median salary for freight brokers is $43,740, meaning that half of all freight brokers make equal to or less than that amount. At the lowest end of the spectrum, 10 percent of freight brokers earn $26,780 or less. The highest-paid 10 percent of freight brokers and agents make $69,040 or more.
But why is it that freight broker salaries vary so substantially? The estimates you'll find may or may not take into account the commission that freight brokers earn on each transaction, and that commission can vary widely, to begin with. We'll talk about that in the next section.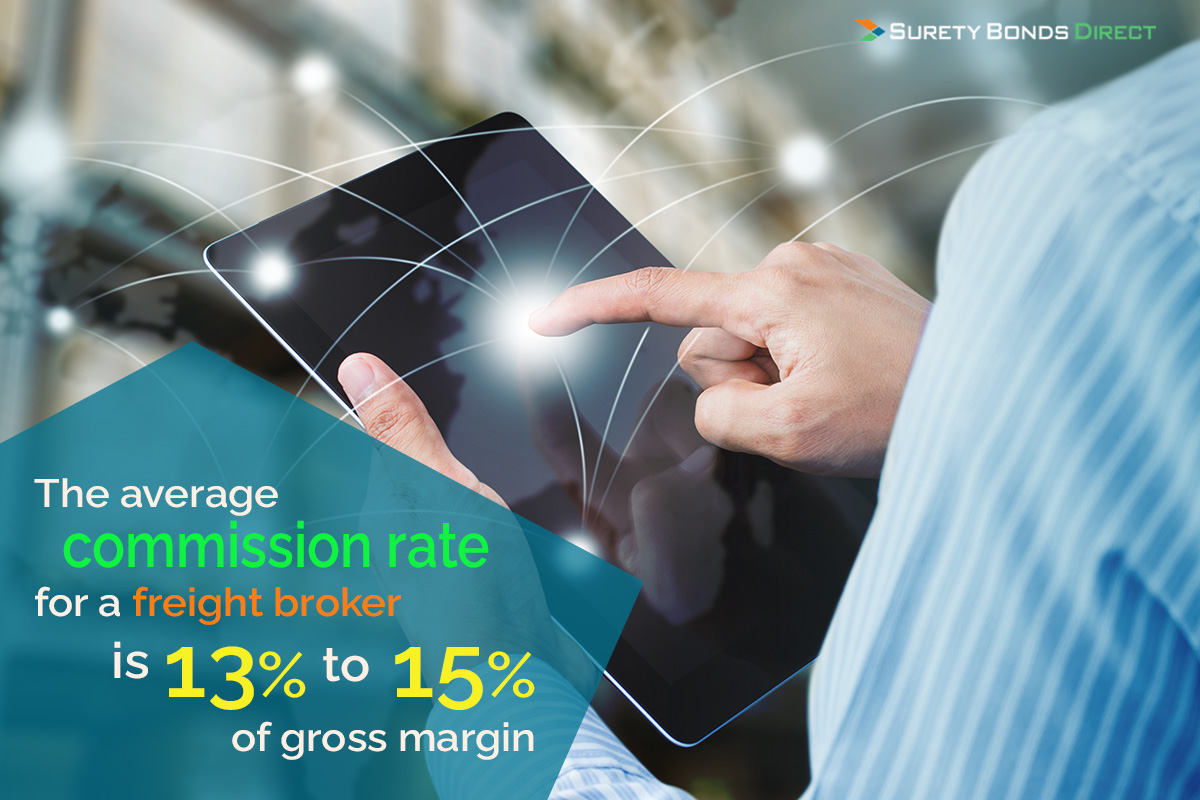 How Freight Brokers Get Paid
Most freight brokers are paid on commission, meaning that the broker earns a percentage of the profits on every transaction he or she facilitates. Some freight brokers are paid entirely in salary or through commissions, but this is less common.
Because of this commission-based structure, there's often a big difference between the pay for entry-level freight brokers and the seasoned brokers at the top of the industry. The experienced brokers will arrange transportation of more valuable loads and will often charge a higher commission rate. And they often close more deals than junior brokers, which means more profit.
So, what kind of a percentage can a freight broker expect to earn via commission? According to a survey by FreightWaves, the average commission rate for a freight broker is 13 to 15 percent of gross margin. That's enough to significantly raise a freight broker's income, especially if the broker has the expertise to attract high-value clients and/or charge a higher commission. Accordingly, estimates of what a highly experienced freight broker can earn per year with commission included range from the mid-$80k range to well over $200,000.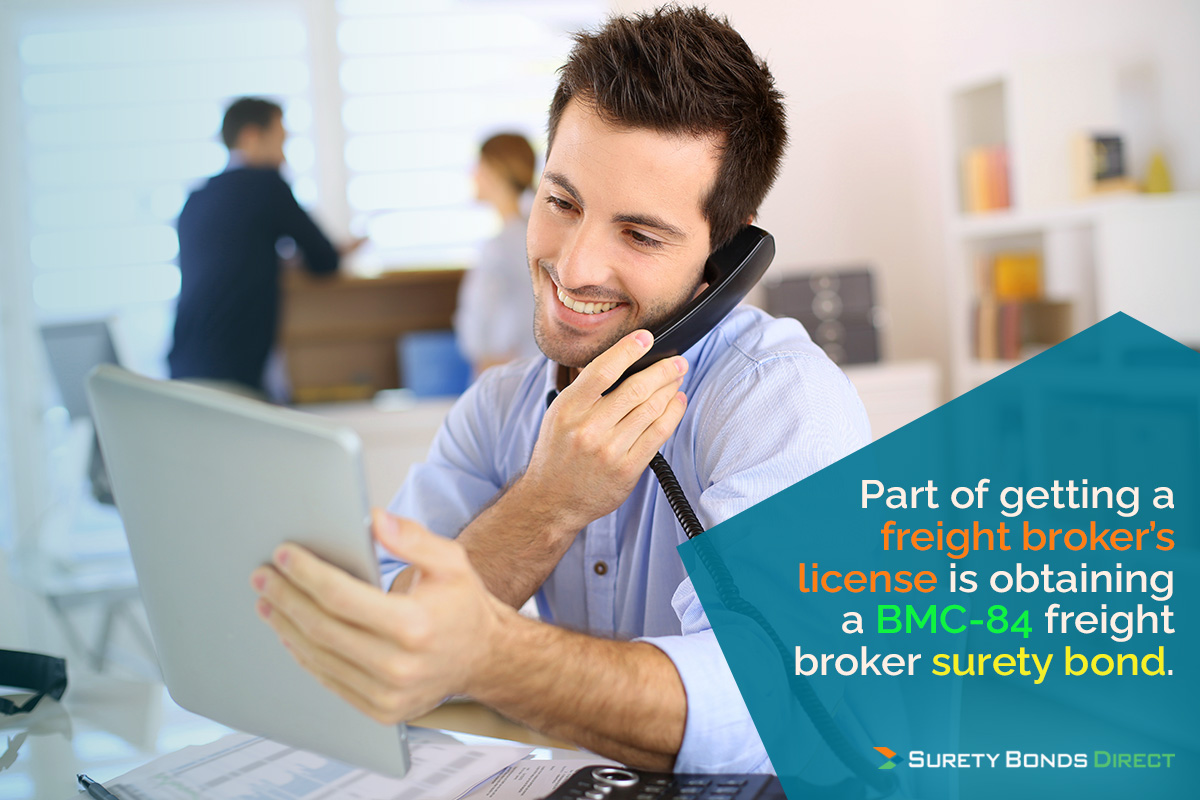 Expenses to Consider as a Freight Broker
Compensation is only part of the financial picture for any career. It's also important to account for the costs required to enter the industry and obtain the required qualifications:
Education: Becoming a freight broker usually doesn't require a bachelor's degree, although a degree in a subject like business or logistics can certainly help prepare you for the job and potentially increase your salary. Attending a freight broker school can be a good alternative, but due diligence is necessary to ensure that you choose a reputable program.
Registration and Licensing: Freight brokers must register with the Federal Motor Carrier Safety Administration and obtain a freight broker's license before they begin operating. Every applicant must submit a $300 non-refundable fee as part of their application. There are more freight broker license costs some of which are required and others not.
BMC-84 Surety Bond: Another part of getting a freight broker's license is obtaining a BMC-84 freight broker surety bond. This bond guarantees a broker's financial obligation to their clients and protects the client in the event of fraud or other misconduct by the broker. Alternatively, a freight broker can purchase a BMC-85 trust fund instead of a BMC-84, but the cost of a BMC-85 trust tends to be much higher than the surety bond cost of a BMC-84.
Technological Tools: Any freight broker needs the essential tools of their job. The bare minimum is a phone and a computer, but you'll also need access to load boards and freight broker software, and each can cost several hundred dollars per month.
Surety Bonds Direct is here to help you get your BMC-84 freight broker bond quickly and at an affordable premium. For more information, see our guide to BMC-84 bonds, or get your BMC-84 freight broker bond quote right now using our easy quote request form or call 1-800-608-9950 to speak with a bond specialist.