How COVID-19 Has Impacted the Shift to Online and Telemarketing Business Services
While most of these digitization trends have been in play for years or even decades, the novel coronavirus outbreak has caused a rapid acceleration in the growth of online and telemarketing business services.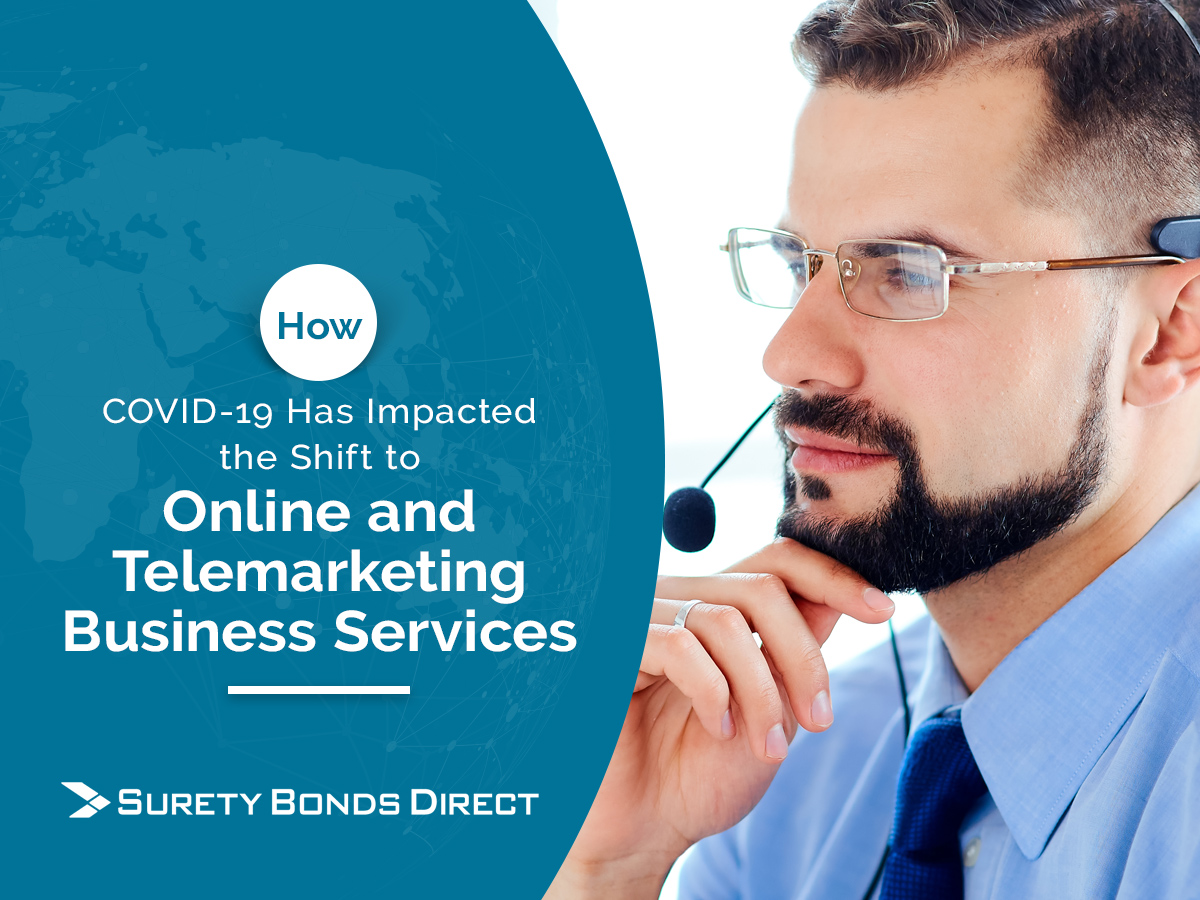 In the 21st century, one service after another has shifted to the digital realm. From banking to real estate, to logistics, many of today's businesses feature online integration in both their front and back-end operations.
One of the effects of the COVID-19 pandemic has been a dramatic acceleration of the trend toward online business services. Some businesses that already had a digital infrastructure in place have made a relatively smooth transition, while others have had to quickly shift resources to creating a digital experience for their employees, customers, and business partners.
While most of these digitization trends have been in play for years or even decades, the novel coronavirus outbreak has caused a rapid acceleration in the growth of online and telemarketing business services. Let's examine some of the many ways in which the sudden shift to digital services has affected the business landscape.
Online Banking
The banking sector was already one of the world's most heavily digitized before COVID-19 struck. Many of today's commercial banking customers do most or all of their banking online or on their mobile devices, and several online-only banks have entered the market in the past decade.
That extensive digital infrastructure is likely to improve the resilience and flexibility of the banking sector in the tough times that lie ahead. Although most banks closed their physical branches throughout March and April 2020 to protect customers and staff, online banking apps have made it possible for bank customers to pay bills and manage their finances without leaving home.
Capacity remains a challenge for many banking apps during periods of heavy traffic, such as the disbursement of the U.S. government stimulus checks. Banks are also working to improve their customers' ability to spot and avoid phishing, public Wi-Fi attacks, and other digital banking cybercrime. In general, however, there's no doubt that banks are positioned on the leading edge of digitization technology, and that's given the industry a big advantage in helping their customers navigate the challenges of the COVID-19 era.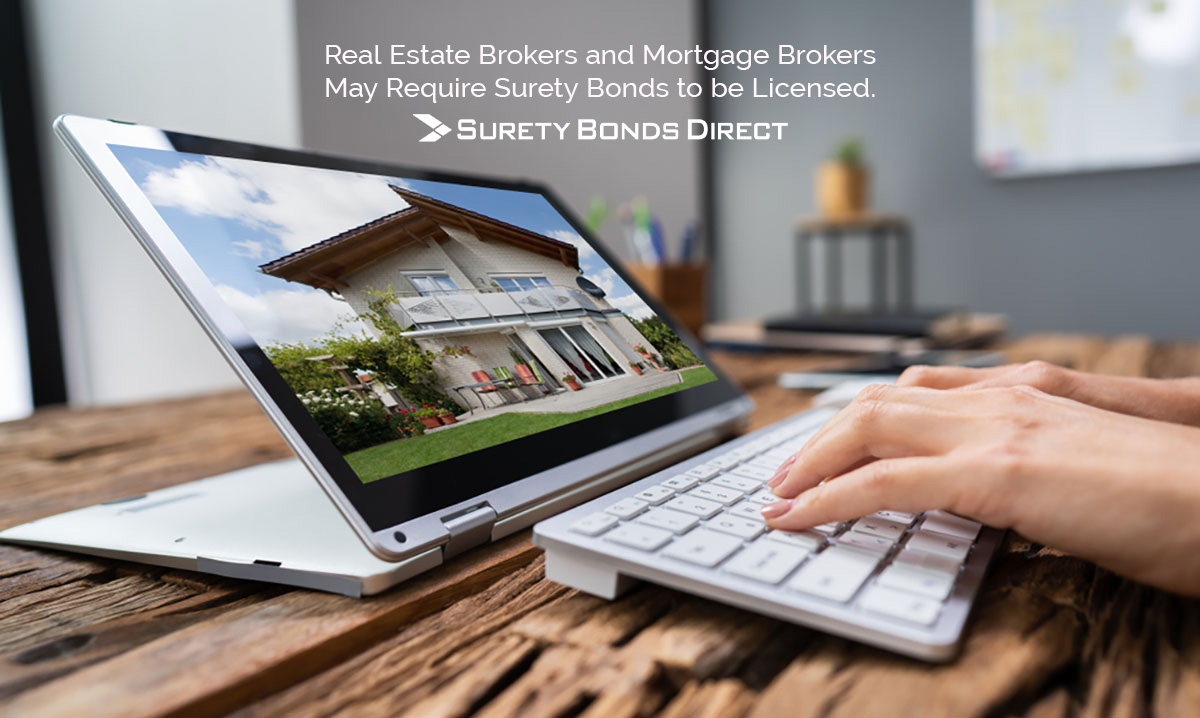 Online Real Estate and Mortgages
Online real estate is nothing new. Sites like Zillow and Trulia have been an established part of the real estate industry for years, and creating an online listing is now practically a requirement for selling a home in the U.S. However, with the spring home sales season turned upside down by the coronavirus outbreak, the digital infrastructure of the real estate industry has assumed some major new responsibilities.
Real estate professionals have moved everything online, from open houses to home showings to closings. Managers of rental properties and real estate agents are adjusting to the new reality of showing properties via virtual means such as videoconferencing, and 360-degree panoramic photo tours make it easy for homebuyers to examine a property without even scheduling a showing.
The mortgage industry has also expanded its options for online borrowing and debt service, using technologies such as robotic process automation and optical character recognition that help automate compliance and decrease human error. Non-bank lenders like Quicken Loans had already grown their market share massively, thanks to smooth digital experiences, and the COVID-19 pandemic has ensured that online mortgage services of all kinds will be a strong component of the market moving forward.

Online Video Conferencing
The millions of meetings that used to occur in offices every day have shifted to videoconferencing services such as Zoom, Google Hangouts, and BlueJeans. Videoconferencing has applications across a wide variety of sectors, from financial services to manufacturing to law, so it's critical that video conferencing providers develop their infrastructure to allow the business world to operate as normally as possible in these disrupted times.
Many organizations are still developing their workflows and expertise pools for the use of digital tools like video conferencing. Connection difficulties and lack of user familiarity with these tools still frequently slow down meetings, and many teams are still working on developing digital etiquette such as muting one's microphone when not speaking and establishing a system for meeting participants to queue their comments.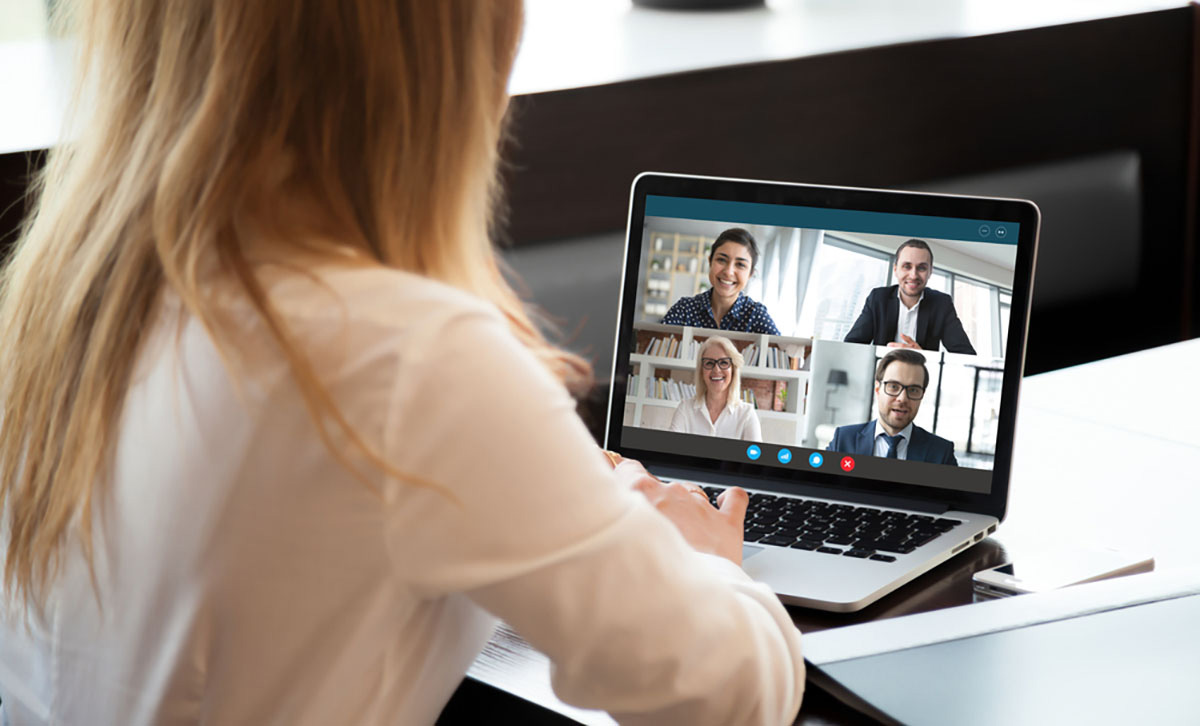 Security is another major concern for online conferencing services, as the "Zoombombing" phenomenon has demonstrated. Videoconferencing services are scrambling to add more encryption and security features to their applications, particularly as the education sector moves everything from primary school to college classes online.
Online Insurance
In a time of deep uncertainty such as a global pandemic, the insurance industry is more needed than ever. Insurance products such as business interruption insurance, health insurance, and travel insurance are all seeing record numbers of claims, although other insurance sectors such as auto insurance have seen claims decrease as more people stay home.
COVID-19 has highlighted the importance of agility and technological adaptation in the insurance industry. The ability to move the claims process online is paramount, and many insurers offer dedicated apps for claims that help users file quickly and avoid in-person interaction. The claims adjustment process is trickier to translate online and often still requires in-person visits from adjusters, but advances in digital imaging and drone technology could offer promising benefits.
The insurance industry is also working to mitigate the risk of fraud and cybercrime that comes with the shift into the digital space. Insurance professionals must keep a vigilant watch for fraudulent claims while remaining understanding of the unique circumstances that beneficiaries face during the unprecedented events of 2020. On the security side, insurance companies must also be diligent in their handling of beneficiaries' personal information transmitted through digital networks.

Online Marketing
The sudden shuttering of thousands of brick and mortar businesses across the U.S. has created a corresponding upswing in demand for many facets of eCommerce. Businesses in the retail and service sectors are relying on online orders to stay afloat, and digital marketers have a role to play in helping these businesses tell their stories and reach their customers.
Marketers are helping their client businesses survive the pandemic by creating balanced and data-driven marketing strategies that are a must for competing in eCommerce. Businesses that may not already be familiar with eCommerce marketing are learning the basics of targeting audiences, finding the most relevant platforms and fine-tuning their digital presence to drive conversions.
Beyond simple advertising, businesses are also beginning or accelerating long-term projects to boost their Web presence. Common projects include developing websites with eCommerce capabilities, crafting informative and engaging web content, and creating smooth user experiences that are optimized for the business's user base.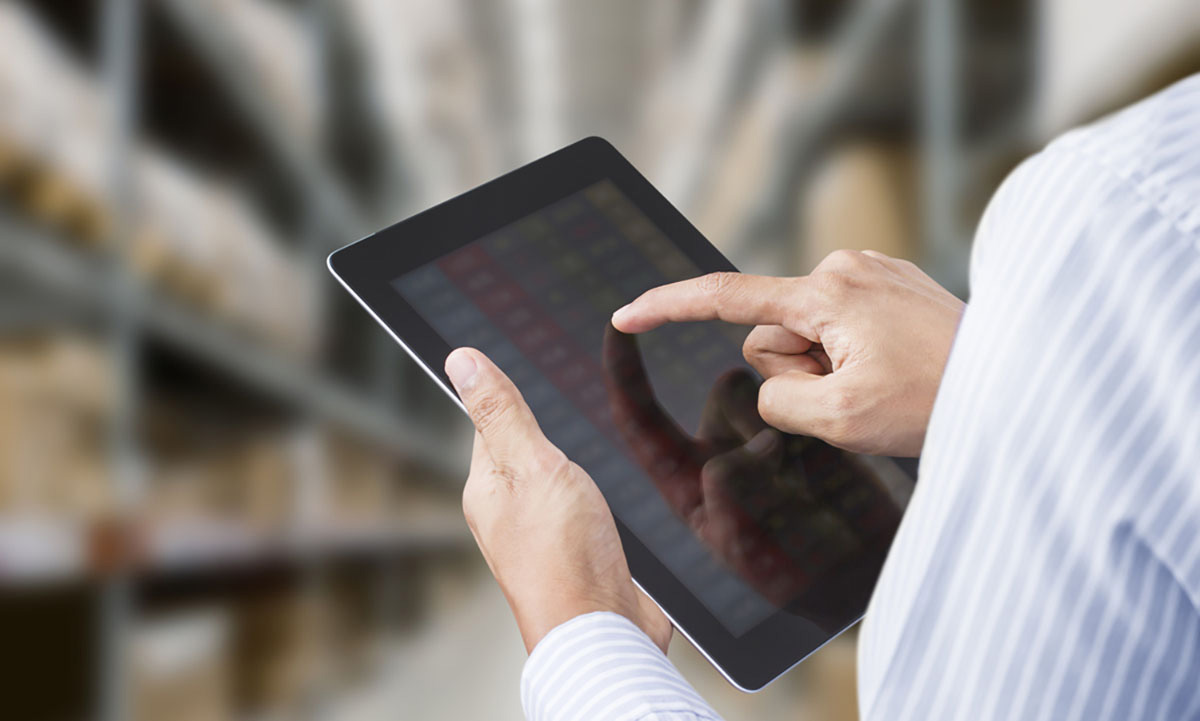 Online Logistics
As the world struggles to contain the novel coronavirus pandemic, the logistics sector has taken on greater importance than ever. Personal protective equipment, crucial medical supplies, and staple household goods are in high demand, and the logistics sector is responsible for keeping these commodities moving throughout global supply chains.
Digital logistics offers several key tools for addressing supply chain challenges. Digitization of key paperwork such as bills of lading can substantially reduce the need for face-to-face contacts, and logistics software that offers visibility throughout supply chains can improve the ability of businesses to predict and plan around disruptions. By reducing the risk of human error and facilitating social distancing, logistics technology can make supply chains safer and more resilient.
Third-party logistics companies and freight brokers are particularly key elements of the global supply chain during turbulent times. These businesses provide key capacity where it's most needed and help arrange logistics solutions for businesses facing the challenges of COVID-19, so it's important for these third-party providers to develop their digital logistics capacities accordingly.

Online Medicine
Telemedicine has seen one of the most rapid expansions of any online service. With the COVID-19 pandemic threatening to overwhelm the capacity of hospitals around the world, many healthcare providers and insurance companies have encouraged a transition to telemedicine.
Virtual doctor appointments protect the health and safety of patients and staff in a pandemic. Patients who suspect they may have contracted coronavirus can use virtual appointments to receive care and prevent spreading the illness to others, and telemedicine offers a way to provide medical care for those who might not otherwise seek it out during the pandemic for fear of contracting coronavirus.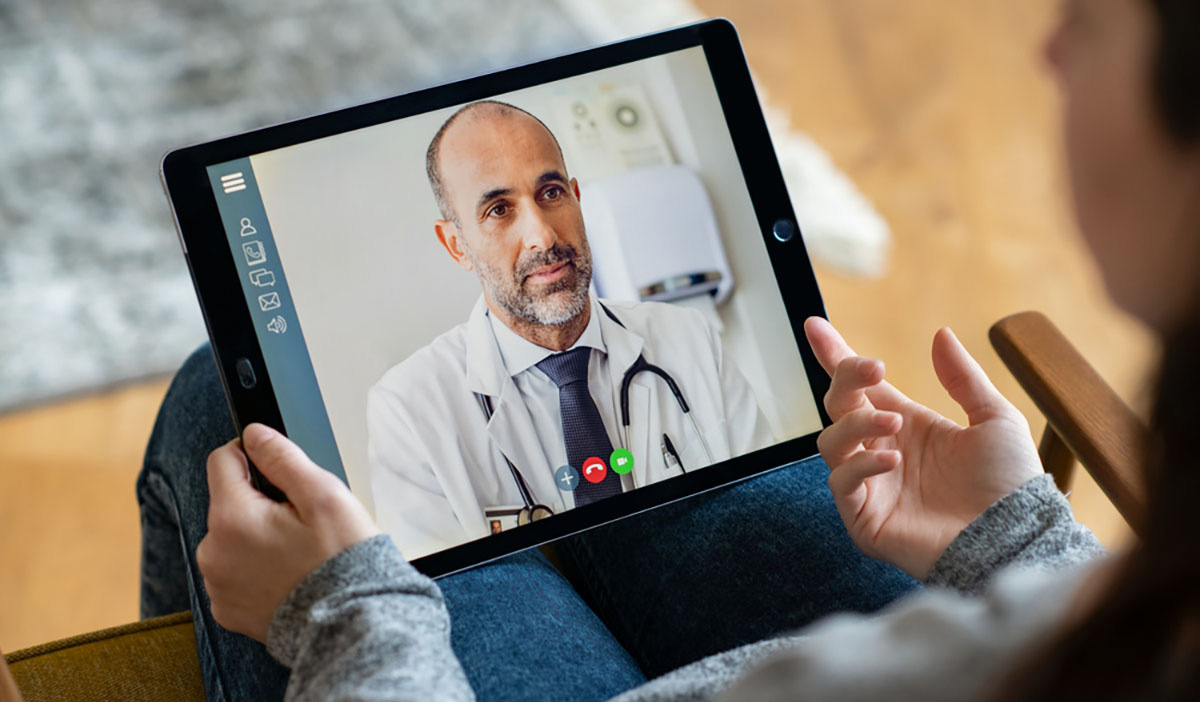 Virtual medicine is far from perfect, and the technology still has many of the limitations that have long held it back from more widespread implementation. Some medical facilities don't have adequate equipment for telemedicine appointments; internet connections may not have sufficient bandwidth, and rooms in medical facilities often aren't treated for optimal sound quality. Key diagnostic tools such as blood pressure measurement also aren't typically available through a virtual interface.
However, the fact remains that telemedicine is now firmly implanted as a key element of the global healthcare infrastructure. When COVID-19 is behind us, it's likely that the surge of interest and investment in telemedicine will result in a healthcare system that offers significantly more digital integration.

Online Retail
The eCommerce retail channel had already reached near-ubiquity in most areas of the U.S., but COVID-19 has emphasized the importance of this channel to the consumer economy. Amazon is the foremost name in online retail, but big-box retailers like Walmart and Target are also doing a brisk business in online sales as consumers seek to avoid shopping in person.
However, online retail requires a physical supply chain for order fulfillment, and the coronavirus outbreak has created substantial disruptions in global supply chains. Some online retailers, such as Amazon, have created a priority system for order fulfillment that prioritizes essential items such as food and medical supplies and pushes back shipments of non-essential goods if necessary.
Even as brick and mortar retail channels reopen, interest in options like buy online or pick-up in-store (BOPIS) is likely to remain high. Consumers will probably seek to reduce physical touch-points for the foreseeable future, meaning that all sectors of the retail industry should be examining their options for expanding digitized offerings in multiple channels.
Telemarketing Business Services During COVID-19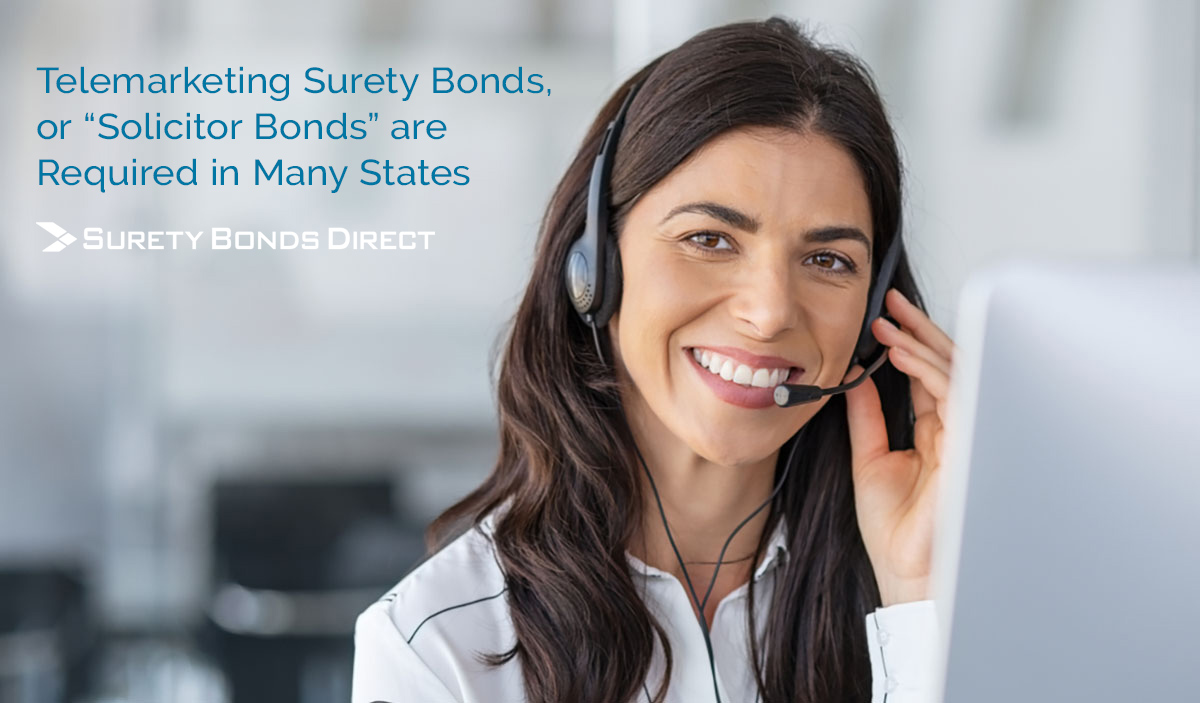 Telemarketing services also have a role to play during a pandemic that requires people to be confined to their homes. Skilled telemarketing sales can provide a way to generate leads even when traditional face-to-face methods aren't available.
However, telemarketing service providers must take care to follow the rules and laws that regulate their profession, particularly during an intensely stressful time such as the COVID-19 pandemic. The federal Do Not Call list is still in effect, and penalties for violations are steep. In addition, telemarketing surety bonds are required for call centers in many states.
Surety Bonds Direct can help with whatever surety bonds your business needs to achieve compliance and protect your customers during the COVID-19 pandemic. Our application, quote, and bonding process is completely online, and businesses can get a free online surety bond quote in just minutes for most bonds. We can also help you find which surety bond is appropriate for your business—just call 1-800-608-9950 to speak to our surety bond experts.
December 28, 2020

Jason O'Leary