Who Requires the Telemarketing Surety Bond and Why Is It Needed?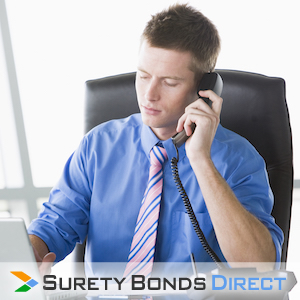 A Telemarketing Surety Bond is mandated in the State of Florida to ensure compliance with the duties and requirements of licensees under the Florida Telemarketing Act. The surety bond protects consumers against by fraud, misrepresentation, breach of contract, financial failure or violation of the Florida Telemarketing Act by the bonded telemarketer in the capacity as a licensee under the Florida Telemarketing Act, Sections 501.601 – 501.626, Florida Statutes Rule 5J-6.005, Florida Administrative Code. The Telemarketing Surety Bond may be canceled by the surety company with thirty days written notice to the Obligee. The notice must contain the full name, city, and state where the bonded principal is located, along with the commercial telephone seller license number assigned to the principal by the Obligee.
How Much Will My Surety Bond Cost?
Take 2 minutes to provide the basic information required to get the best rates for your Florida Telemarketing Surety Bond. The quote request is free and there is no obligation to you. If you prefer, please call 1‐800‐608‐9950 to speak with one of our friendly bond experts. We can help guide you through the bonding process and identify the lowest cost in the market for your situation.
If you are interested in spreading out the cost of your bond over time, we can offer convenient financing plans for many types of surety bonds. More information will be provided with your quote.