Remote notarization is one of the newest and most important trends in the world of notaries public. Increasingly, it's possible for a notary to notarize a document through video conferencing and electronic document transfer. With the coronavirus pandemic still a significant threat, remote online notarization (RON) has become a critical element of the process for signing important legal documents.
Which states allow RON, and why has this service become so crucial in the era of the COVID-19 pandemic? What should you know about the online notarization process, and what should you expect in terms of licensing and notary public surety bonds if you want to become a notary with the capacity for RON? We'll explore the answers to all of these questions.
What Is Remote Online Notarization (RON)?
Remote online notarization is similar to the normal notarization process. You (and any other parties who need to be present) present the notary with unsigned digital copies of a document. The notary will verify that all parties have presented IDs verifying their identities and ask them to sign the document digitally. The notary will add their seal to the document to verify its legitimacy.
It's important to note that RON and electronic notarization are not the same thing. RON uses tools such as video conferencing and electronic-document-signing technologies to allow signatures to be witnessed and notarized remotely. Electronic notarization is still executed in person but uses digital tools to sign and stamp the document. Make sure you're clear about which of these services you're interested in when contacting a notary.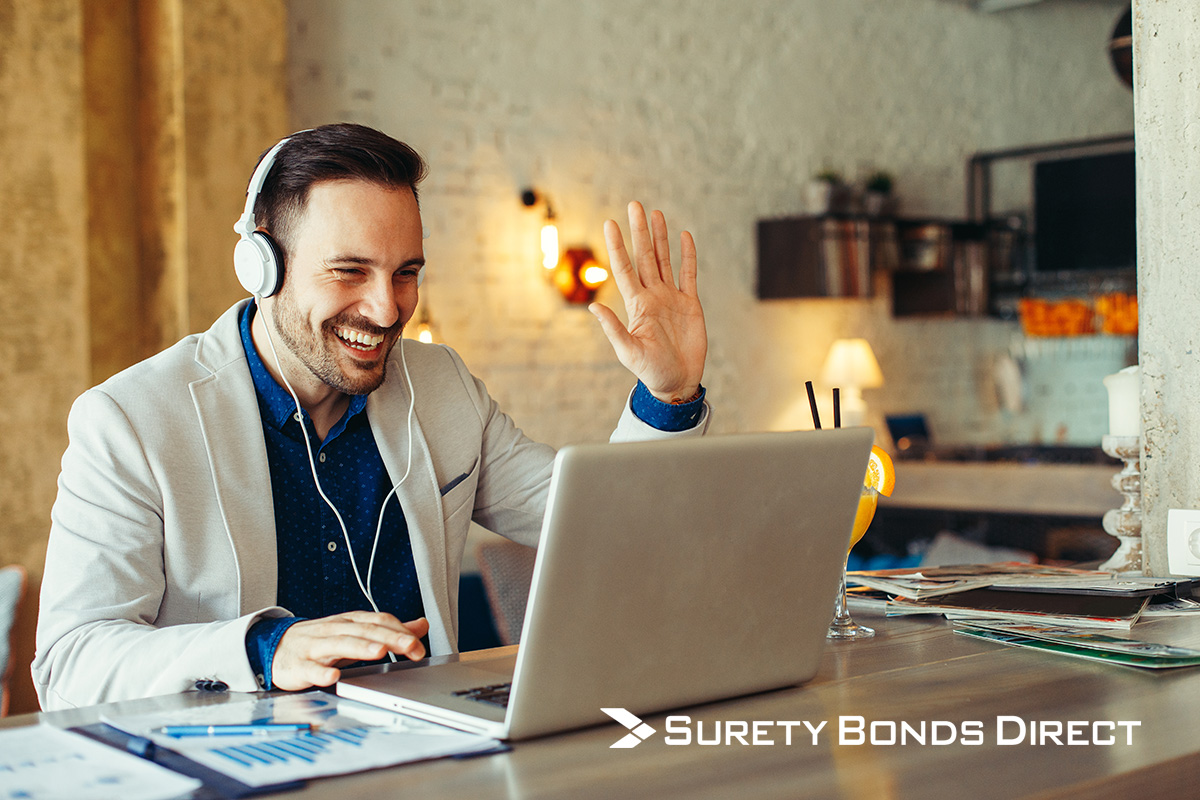 Changes in Remote Online Notarization
Traditionally, an individual has almost always had to appear in person to have a document notarized. The in-person appearance was considered to be crucial for verifying an individual's identity and preventing fraud.
However, some states already allowed RON before the coronavirus pandemic struck. That's because document-signing processes that require a notary (such as real estate closings, vehicle purchases, and wills) have increasingly become available completely or partially online. States like Florida, Michigan, Texas, and Washington were ahead of the curve in enacting laws that allowed RON.
Once the coronavirus pandemic struck, it became clear that in-person notarization would often present an unnecessary risk. Many states moved quickly to enact RON through various legal mechanisms. Some have passed RON bills in their state legislatures, while others have enacted them through emergency executive order. A few still have yet to take action.
States That Allow Remote Online Notarization
As of August 2020, nearly every U.S. state has enacted RON in some form. There are six exceptions (including one U.S. territory) which still have not addressed the need for RON:
California
Kansas
Missouri
North Carolina
Puerto Rico
South Carolina
Some of the above states (such as Kansas and Missouri) previously allowed RON through emergency executive order but allowed the order to expire. Temporary RON provisions in other states may continue to expire, so make sure to check your individual state's status before getting a document notarized. To check for the latest updates on which states allow RON, see the RON adoption list from the Mortgage Bankers Association.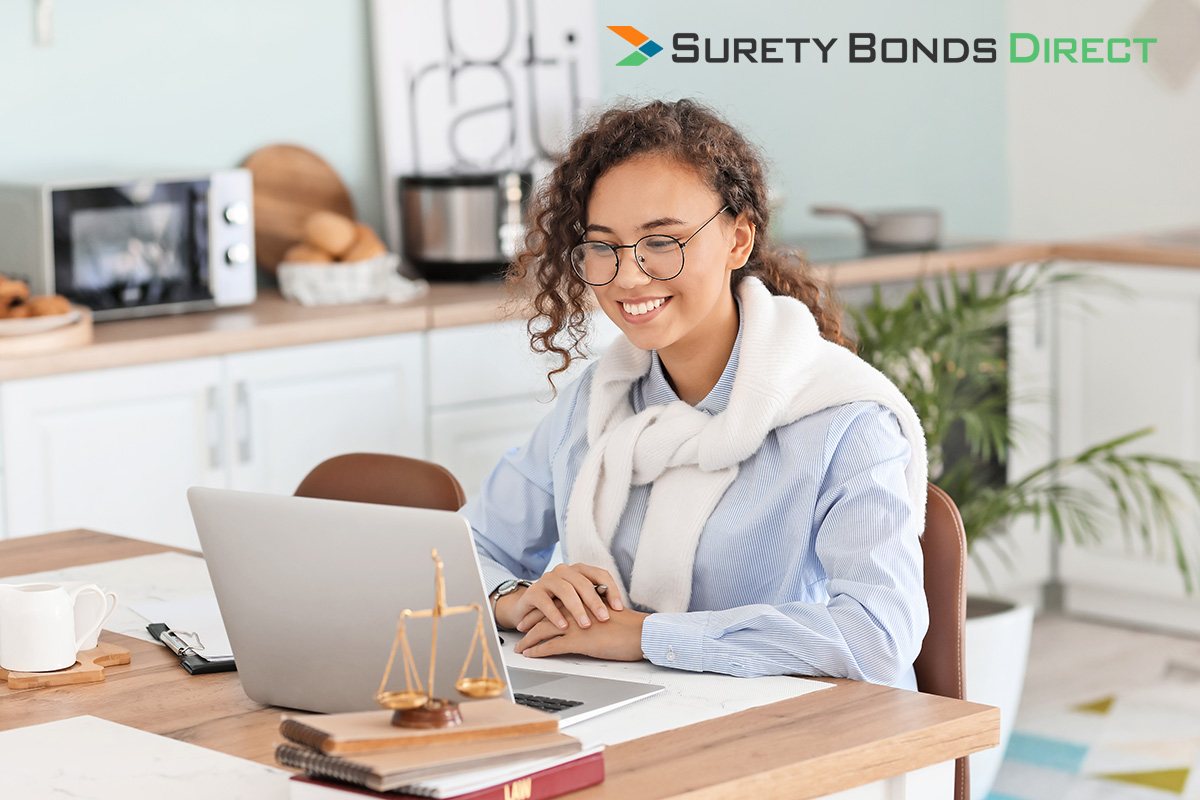 Common Requirements for Remote Online Notarization
Each state requires slightly different documentation and procedures for RON. However, in most cases, the requirements will be very similar to the normal notarization process, minus the requirement of meeting in person. Common requirements include:
Government-issued photo identification
An unsigned digital copy of the documents that the notary will observe you signing
The fee which the notary charges for their services
Capability for video conferencing through a service such as Zoom or Google Hangouts
A digital signature service such as DocVerify or Notarize
Make sure to check your state's individual requirements to ensure that you have everything ready when it's time to sign your documents.
Requirements to Become a Remote Online Notary
Notaries who perform RON still need to be licensed by the state government. To become a notary, you'll need to apply for a notary license through your state government and meet any requirements that they impose.
Typically, the process and requirements look like this:
Apply to become a notary through your state government. Usually, you'll submit your application through your Secretary of State's office. You'll need to submit a notary public surety bond as part of your application.
If your application is approved, your state government will send the documents to your county clerk's office. Contact your county clerk to activate your commission.
Purchase access to any tools you need, such as document verification software, and begin notarizing.
In some states, you'll be required to take a notary class through an approved agency. Other states may impose additional requirements for eligibility to perform RON, including special classes beyond what's normally necessary or different notary surety bond requirements.
For more information, see our guide to becoming a notary public, or read What Is a Surety Bond? to find out more about this key part of the notary process.
Ready to get your online notary surety bond? Notary bonds are available instantly online from Surety Bonds Direct, with no credit check, for a one-time flat premium. Find an affordable notary bond in your state today, or call our surety bond experts at 1-800-608-9950 for more information.