Notary Bond Prices
How Much Does a Notary Bond Cost?
The cost of your surety bond is based on your state. Check the price table below to determine your cost. Surety Bonds Direct offers the Notary Bond Express™ to get your bond quickly. In most cases we can send you your bond via email within a few business hours of your payment*.
All notary bonds purchased from Surety Bonds Direct are from national A rated carriers.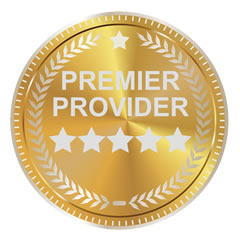 Go to The Notary Bond Express™
Notary Bond Prices by State
The price shown is your 1-time payment that is good for the entire term.
State
Cost
Term
Bond Amount
Alabama

Notary Bond

$60
4 years
$25,000
Arizona

Notary Bond

$50
4 years
$5,000
Arkansas

Notary Bond

$60
10 years
$7,500
California

Notary Bond

$38
4 years
$15,000
District of Columbia

Notary Bond

$60
5 years
$2,000
Florida

Notary Bond

$100
3 years
$7,500
Idaho

Notary Bond

$70
6 years
$10,000
Illinois

Notary Bond

$40
4 years
$5,000
Indiana

Notary Bond

$100
8 years
$25,000
Iowa

Notary Bond

$60
3 years
$5,000
Kansas

Notary Bond

$60
4 years
$7,500
Kentucky

Notary Bond

$50
4 years
$100,
$200,
$500,
$1,000
Louisiana

Notary Bond

$110
5 years
$10,000
Michigan

Notary Bond

$65
6 years
$10,000
Mississippi

Notary Bond

$55
4 years
$5,000
Missouri

Notary Bond

$60
4 years
$10,000
Nebraska

Notary Bond

$40
4 years
$15,000
Nevada

Notary Bond

$50
4 years
$10,000
New Mexico

Notary Bond

$60
4 years
$10,000
Oklahoma

Notary Bond

$40
4 years
$1,000
Pennsylvania

Notary Bond

$60
4 years
$10,000
Tennessee

Notary Bond

$55
4 years
$10,000
Texas

Notary Bond

$60
4 years
$10,000
Utah

Notary Bond

$50
4 years
$5,000
Washington

Notary Bond

$60
4 years
$10,000
West Virginia

Notary Bond

$60
5 years
$1,000
Wisconsin

Notary Bond

$50
4 years
$500