A new bill called the "Franchise Bill" or Motor Vehicles - Recreational Vehicle Dealer Agreements Bill (HB 1173) is going to change state licensing requirements for:
Recreational vehicle manufacturers
Distributors
Branches of RV factories who have retail outlets in Maryland
The bill is currently going through Maryland's house and senate with an effective date of October 1, 2023.
RV Manufacturers Must Get Licensed
Recreational vehicle (RV) manufacturers must get licensed by the Maryland Motor Vehicle Administration (MVA) if the manufacturer transfers any new RV to a dealer or a distributor. Plus no person can conduct business as a factory branch unless they're licensed.
A "Factory Branch" is a branch office of a manufacturer that sells or promotes sales of RVs to RV dealers in Maryland.
A RV dealer or auto dealer sells vehicles to consumers.
A RV distributor wholesales vehicles to dealers. A manufacturer can act as distributor directly.
New Surety Bond Requirement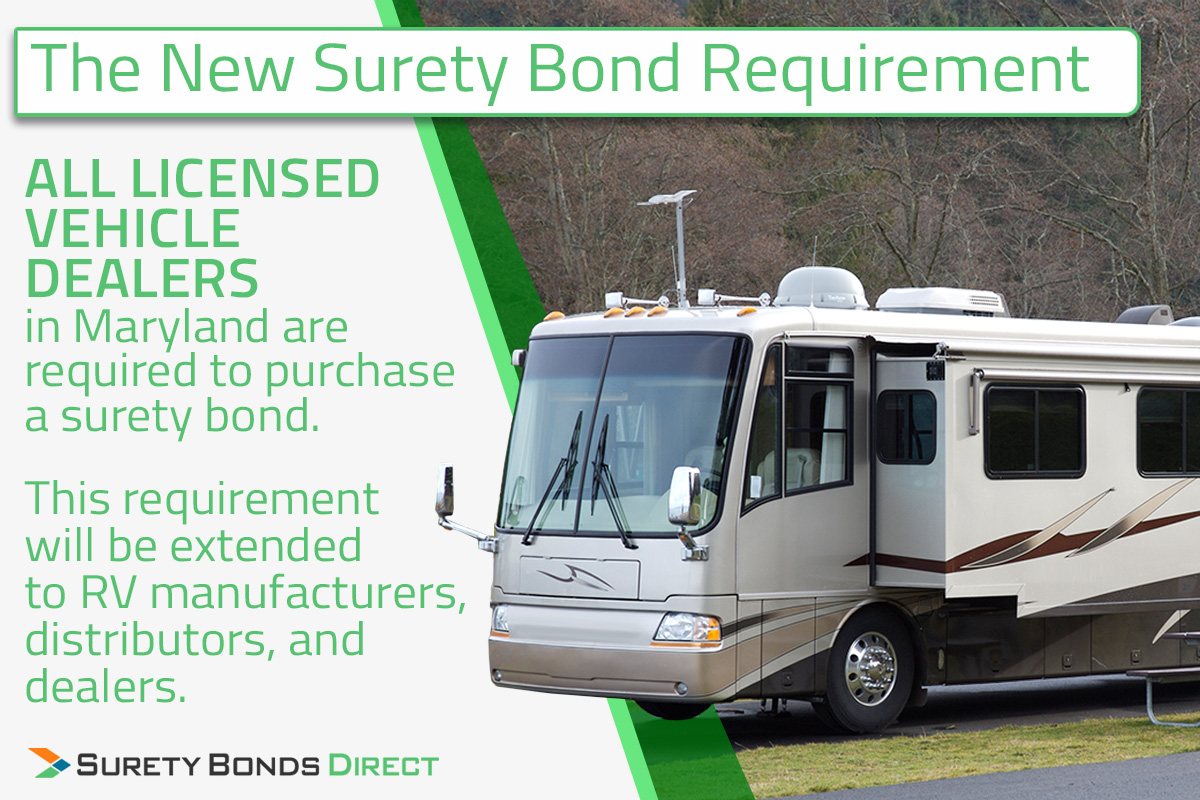 All licensed vehicle dealers in Maryland are required to purchase a RV recreational dealer surety bond. This requirement will be extended to RV manufacturers, distributors, and dealers.
A surety bond is similar to an insurance policy but it's designed to protect customers of manufacturers, distributors, and dealers plus the Comptroller of Maryland.
The surety bond extends financial protection to consumers from:
Mishandling vehicle titles
Misrepresenting vehicle information and history
Mismanaging customer deposits
Not following licensing regulations outlined by the Motor Vehicle Administration
A surety bond (motor vehicle dealer bond) protects the Comptroller of Maryland from a manufacturer, distributor, or dealer who fails to pay the correct amount of sales tax on vehicle sales.
The amount of this new RV surety bond will be based on the number of vehicles sold during the calendar year. If you're a new dealer or opening a new factory branch in Maryland, the Business Licensing office will help you determine the correct bond amount.
Learn more about the details of the surety bond agreement:
When You Need To Get Your RV Dealer Bond Call Surety Bonds Direct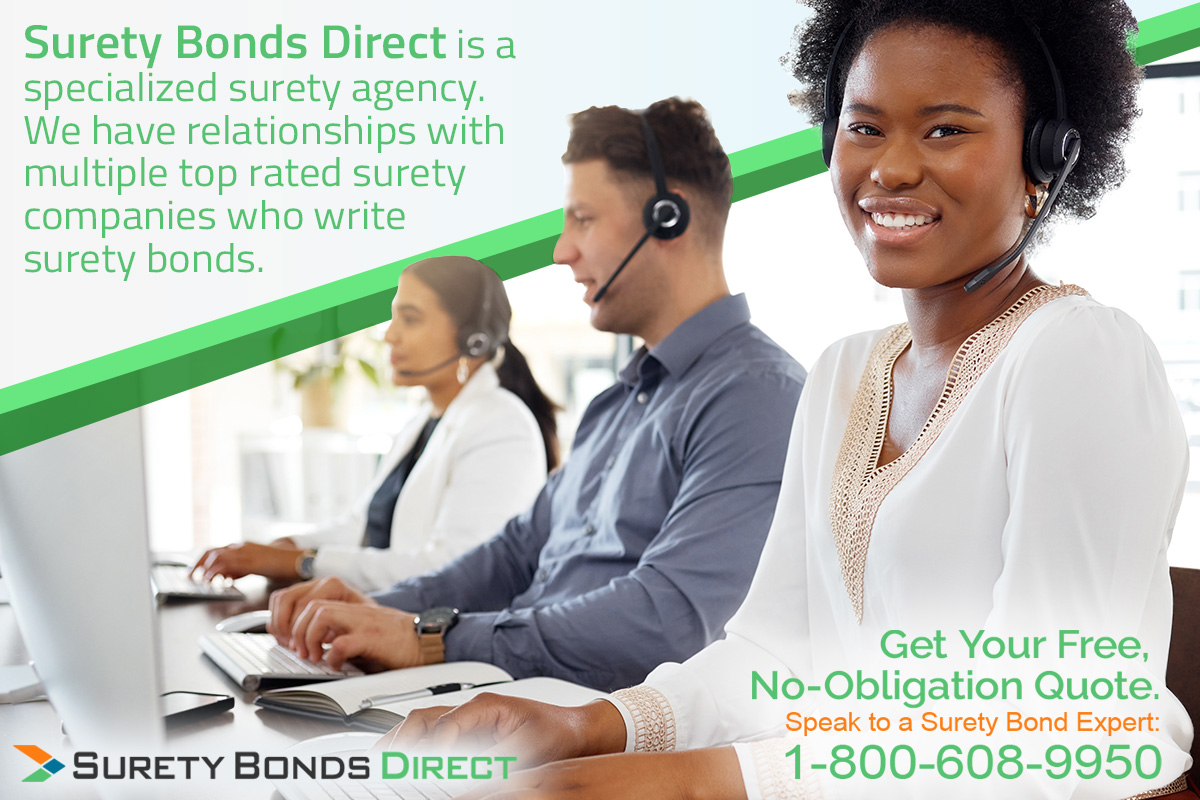 Surety Bonds Direct is a specialized surety agency. We have relationships with multiple top rated surety companies that write surety bonds. When you know your bond amount, we can secure multiple quotes and help you obtain the lowest price for your RV dealer surety bond.
Use our free online quote tool to get the quote process started in less than 2 minutes or call a bond specialist at 1-800-608-9950.