The insurance industry protects homes, cars, health, families, and much more. So, for anyone looking for a profitable and challenging career in an industry that will always be necessary, becoming an insurance broker could be a great choice.
Anyone who wants to operate as an insurance broker in California will first need to get their California insurance broker license. That process includes taking a course, passing an exam, and obtaining a California insurance broker surety bond. Today, we'll look at each of these key steps on the path to getting a California insurance broker license.
6 Types of California Insurance Broker Licenses
Aspiring California insurance brokers will first need to choose the type of insurance they want to specialize in, as each type requires a different license. The most common California insurance broker license specialties are:
Accident and health
Automobile
Casualty
Life
Personal lines
Property
It's possible to specialize in more than one type of insurance by taking one of the combination courses available, which we'll discuss in the next section.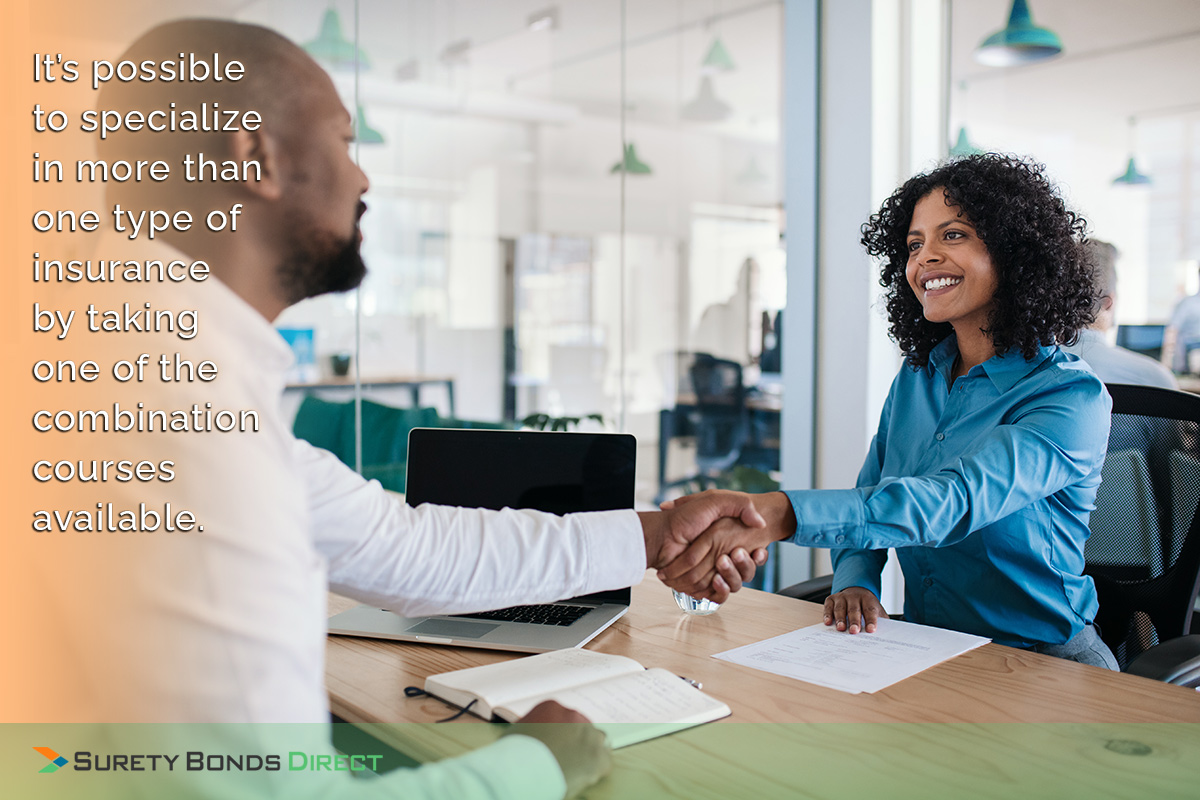 Insurance Broker Pre-Licensing Requirements
1. Take a California insurance broker education course.
The first task once you've chosen your insurance field is to take and pass a California insurance broker pre-licensing course. The state of California requires 32 hours of pre-licensing education, which breaks down into two parts:
12 hours of education in ethics and California insurance codes
20 hours of specialized education in your chosen insurance field
Aspiring brokers who want to specialize in more than one field can take a 40-hour course, instead, that covers a combination of two fields.
2. Pass the California insurance broker exam for your specialty.
You'll also need to take and pass a California insurance broker exam in the insurance specialty of your choice. The California Department of Insurance (CDI) offers this exam both at its own CDI testing sites and at testing sites administered by the testing company PSI. Check the CDI website to learn about testing sites near you.
The CDI has also added the option to take the insurance exam remotely through a secure and proctored service. Either way, you'll need to pay the CDI's license examination fee and achieve at least a 60 percent score on the exam. Once you've passed your CDI exam, you'll be notified that you can proceed with the application process.
3. Get fingerprinted and submit your fingerprints to the state.
The state of California requires all people who hold an insurance broker license to have fingerprints on file with the CDI. You have two options for submitting your fingerprints:
Get fingerprinted at the testing site before you take the exam, or
Submit your fingerprints ahead of time through a fingerprinting vendor approved by the California Department of Justice.
In either case, be prepared to pay a fee for the fingerprinting. Submitting your fingerprints before you take the test can help the CDI process your application more quickly, so consider that option if speed is important to you.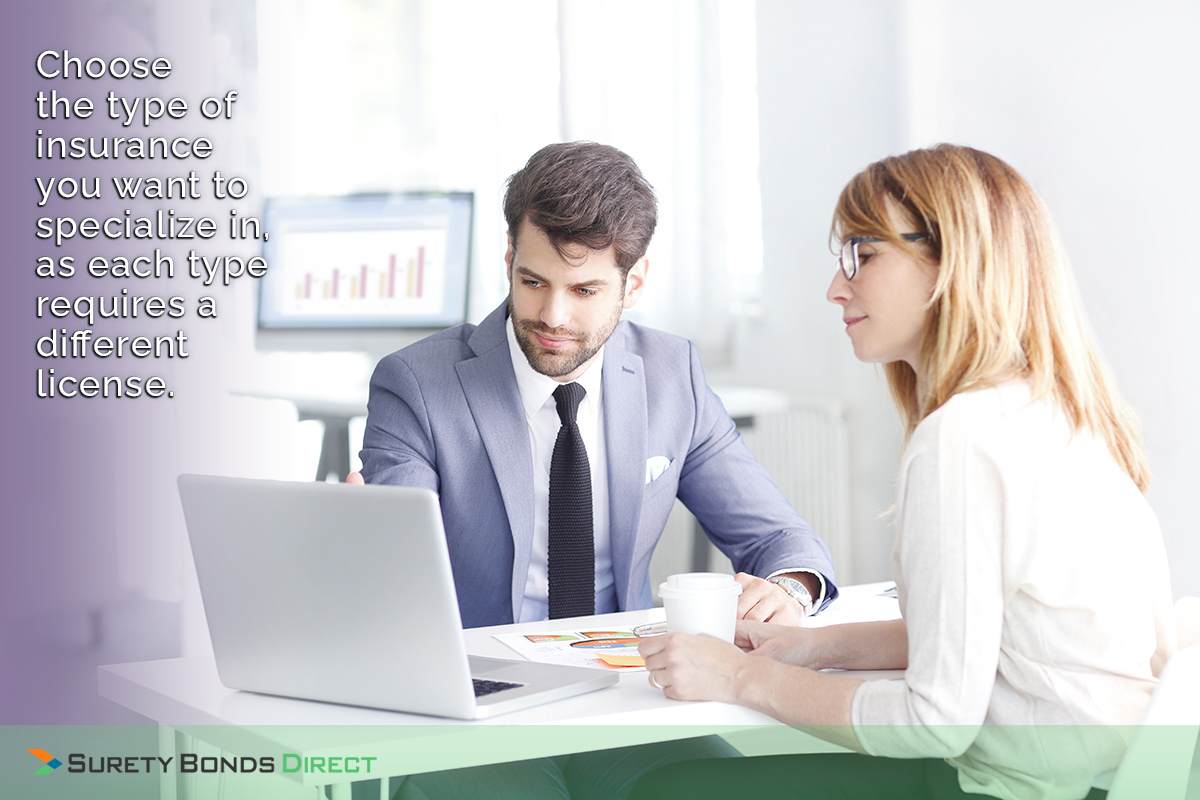 4. Complete and submit your application.
Next, you'll need to complete and submit your California insurance broker license application. The easiest way to accomplish this is through California's FLASH online licensing application system.
You'll need to provide your basic personal information, certification that you've completed the education requirements, and information about your work history and experience. Finally, before the CDI will process your application, you'll need to complete one more task: obtaining a California insurance broker surety bond.
5. Obtain your California insurance broker surety bond.
Obtaining a California insurance broker surety bond isn't difficult, but it shouldn't be overlooked because it's required for the state to grant your insurance broker license.
People often confused a surety bond with insurance. While a bond is similar, the main difference between a surety bond vs insurance is the beneficiary. In this case your customer is the beneficiary.
What is a surety bond? It's a type of contract that uses a neutral third party as a financial guarantor to protect a business's clients. An insurance broker surety bond guarantees that a broker will handle their clients' money ethically and obey the law.
Getting a surety bond is a straight forward process. Learn how to get a surety bond in three easy steps.
A California insurance broker bond has a required coverage amount of $10,000. However, the insurance broker only needs to pay a small percentage of this amount as a premium. California insurance broker surety bonds are available from Surety Bonds Direct instantly, with no credit check, for a premium of $100.00 (for a two-year bond) or $110.00 (for a three-year bond). Once you've completed and submitted your surety bond, wait for the CDI to approve your application.
When you're ready to get your California insurance broker surety bond, Surety Bonds Direct makes it easier than anyone else. Get your California insurance broker surety bond online now in just minutes with instant approvals, or call 1-800-608-9950 to speak to our surety bond experts.