Who Requires the Contractor Bond - Mechanical, Electrical, Plumbing and Other and Why Is It Needed?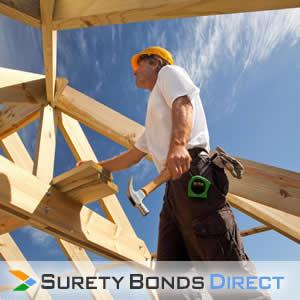 A Contractor License Bond is a type of surety bond required in Oklahoma for those who have applied for or been granted a mechanical, electrical, plumbing or other type of contractor. The contractor license bond is issued to the State of Oklahoma Construction Industries Board. The bonds are issued in a coverage amount of $5,000 and ensure faithful compliance with the provisions of Oklahoma law, along with adherence to the rules and regulations governing the Construction Industries Board as licensing authority. Certain cities, counties and other local authorities in Oklahoma including Del City, Enid, Midwest City Oklahoma City, Tulsa have separate permit or licensing surety bond requirements.
See our Spotlight article for more on Contractor License Bonds.
How Much Will My Surety Bond Cost?
Surety Bonds Direct offers Oklahoma Contractor Bond - Mechanical, Electrical, Plumbing and Others completely online without a credit check or any paperwork at exceptionally low prices. Going direct is that easy!