Who Requires the Contractors Board License Bond and
Why Is It Needed?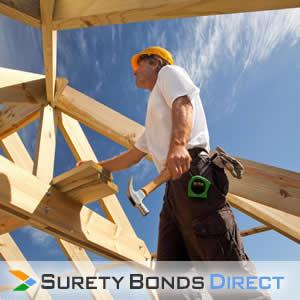 Nevada contractors are required to post a surety bond as mandated by the Nevada State Contractors' Board. The bond amount will vary based on applicant's license type, financial position, monetary limit, experience and character. Applicants should determine the specific bond amount required by the state prior to submitting a quote request in order for Surety Bonds Direct to provide an accurate bond price quote. Note that Surety Bonds Direct completes all required bond forms on behalf of our customers.
What Does the Bond Protect Against?
The bond protects project owners, suppliers, employees and consumers in the state of Nevada in the event that the contractor violates licensing guidelines defined in Chapter 624, Nevada Revised Statutes. Harmed parties may submit a valid claim against the bond for damages incurred.
The following are common reasons for a valid claim against the bond.
Damage to owner related to contractor's failure to perform contract or remove liens filed against property
Violations committed against employees of the contractor providing labor in the area of the construction site
Losses by suppliers furnishing materials or equipment related to the contract that were caused by contractor's non-compliance.
Injuries to others due to unlawful acts or omissions by the contractor

 
What is Needed to Obtain My License or Registration?
Following are the general steps that must be completed to receive your license.
Obtain and complete an Application for a Contractor's License in its entirety. Form may be obtained from any office of the Nevada State Contractors Board or via the Nevada State Contractors Board Web site, www.nscb.state.nv.us.
Submit the application, the processing fee, and all required documents to either office the Nevada State Contractors Board. Important note from the Contractors Board: Do not submit a surety bond with your application. Upon successful completion of your examination and/or approval of your application, you will be given your specific bond amount required. You must submit ALL required documents together to avoid delays. Your license will not be issued until all requirements have been met.
Once your application is approved, you will submit the license fee, surety license bond in the amount indicated in your approval letter, and other requirements as outlined by the Contractors' Board.