Types Of Construction Bonds: The 8 Bonds And Insurance You Must Understand
Let's look at the 8 type of construction bonds and insurance because construction is a heavily regulated industry requiring many surety bonds and insurance.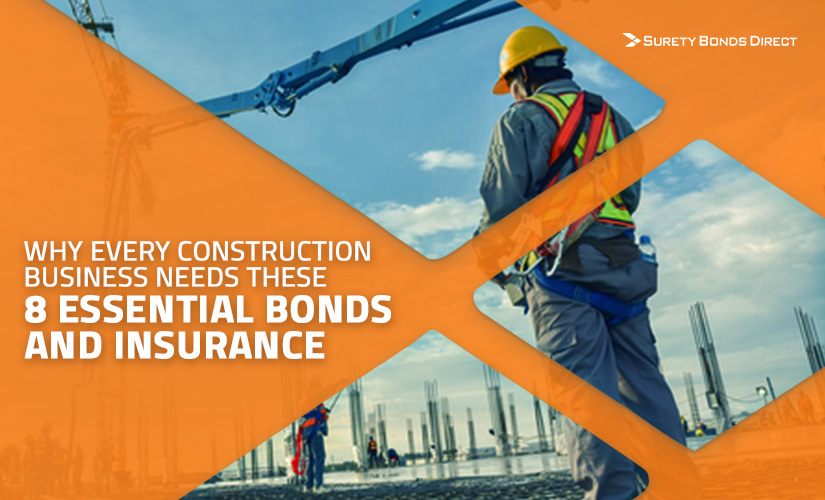 In construction, even more so than other industries, trust and accountability are paramount. You need to have your customers' unwavering confidence that you'll treat their property, time and money with respect. Moreover, you'll often need to assure the government that you'll obey laws and ethical standards. By purchasing a surety bond, you'll provide a monetary guarantee to both that you're as good as your word.
A surety bond is a three-party contract that uses a surety to provide assurance that you'll fulfill a contract. (If you're not quite sure how these bonds work, make sure to read our quick introduction to surety bonds to learn more.) Many kinds of businesses are required to have them, from car dealerships to mortgage brokers to notaries, and construction contractors are no exception.
If you're going into the construction business, you'll need to know what kinds of bonds and insurance you'll have to purchase. Many of these bonds are required before getting a license or accepting certain types of contracts, so getting them can be a make or break proposition for your business. Fortunately, Surety Bonds Direct makes it easier than anyone else to get the bonds you need. Here are eight key types of surety bonds and insurance that your contracting business may need.
1. Contractor License Bond
Securing a contractor license bond is a major step toward getting a construction contractor's license. Exactly which type of bond you'll need and the amount of the bond vary by state and municipality, but most jurisdictions with contractor license laws require a contractor to have a contractor bond before a license can be issued.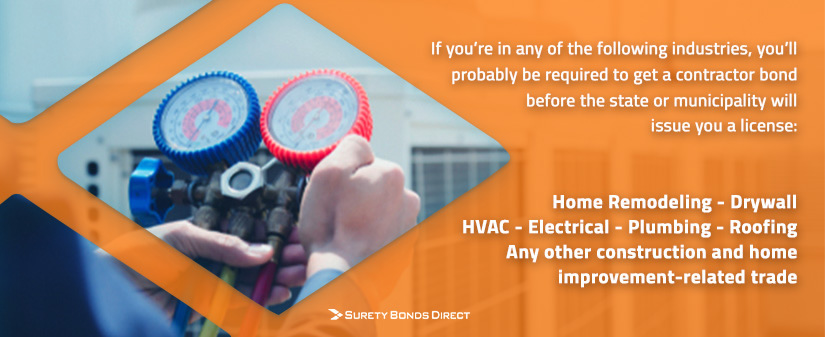 A contractor license bond provides a financial guarantee that the contractor will operate according to relevant local laws and ethical business practices–and that includes completing projects to code. If you're in any of the following industries, you'll probably be required to get a contractor bond before the state or municipality will issue you a license:
Home Remodeling
Drywall
HVAC
Electrical
Plumbing
Roofing
Any other construction and home improvement-related trade
The number of contractor disciplines varies state to state. For example, Arizona contractor license classifications number well over 100. California contractor licenses number just over 40 total. License classifications vary state to state and so do bonding requirements for specific classifications.
The rate you'll need to pay for your contractor license bond varies depending on your credit score, the amount of business you do in a year, the type of work you perform and other factors. Some states actually allow surety bonds to be instantly approved online without a credit check, so make sure to check your individual state's laws, as they vary widely. Once you've been approved for your bond, Surety Bonds Direct will file the paperwork for you.
The contractor license bond is often the beginning of your bond and insurance requirements as a contractor, but it's rarely the end. Whatever type of work you do, you will likely be required to take on other types of bonds and insurance to do certain types of work, accept certain types of contracts and protect your business in general.
2. Bid Bond
The bid process for a construction project can be a tense time, and a bid bond allows project owners to feel confident in choosing to accept your business's bid. Basically, a bid bond guarantees that you have the resources, financial stability and intention to execute the project as specified in the bid. Project owners use bid bonds as part of the vetting process to weed out bidders who:
Bid on projects they don't have the resources to complete.
Enter unrealistically low bids to win a contract and then increase their estimate significantly.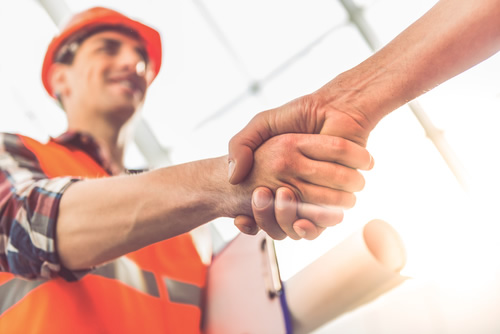 Purchasing the bond shows the obligee that your business is serious about accepting the contract at the bid price. The size of the coverage, or the amount of money that the surety bond is worth, is usually 5 to 10 percent of the project's total value. Federally funded projects, however, mandate a 20 percent coverage.
The size of the project, the principal's credit history and other factors influence the premium that the principal pays to the surety. Smaller construction projects may be able to get a bid bond for a flat fee of a few hundred dollars. Larger ones are usually priced as a fraction of the coverage—typically one to five percent. The only way to know for sure what you'll need to pay, however, is to get a free quote from Surety Bonds Direct.
3. Performance Bond
A performance bond is all about the results that happen on the job site. This type of bond is typically attached to a single project and guarantees that the principal will complete it to the terms specified in the contract. The Miller Act stipulates that all federal construction contracts over $100,000 (which is most of them) must be covered by performance bonds, and many states and private entities require them before beginning a project as well. Almost all federally funded projects require both a performance bond and a payment bond—the "two-pack" (along with a bid bond) that you'll need to successfully accept most contracts.
Many aspects of a performance bond rely heavily on the specifics of a contract. The premium that you'll pay, for example, is typically one to two percent of the total value of the contract. It's also important that the contract spell out exactly to what standards the project must be completed so that contractors and obligees will be clear on whether obligations have been fulfilled or not.
4. Payment Bond
Even a relatively modest remodel project can involve a large number of subcontractors, and a payment bond ensures that those subcontractors will be paid for their labor. Payment bonds are typically issued alongside performance bonds and form the second half of the bond structure that guarantees a project's successful completion, along with the financial conduct of construction contractors submitting bids.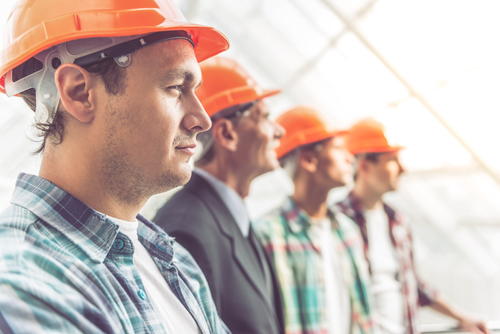 Similar to the performance bond, the typical premium for a payment bond is one to two percent of the bond amount. As with other bonds, the bond amount is set as a fraction of the contract's total value, and the premium is calculated based on the contractor's credit history and other factors.
5. Supply Bond
Supply and materials management issues are all too common on today's construction site. From raw materials to whole prefab structures, an increasingly complex array of materials are required, and project owners want assurances that these materials–once ordered and paid for–will be delivered in a timely manner.
A supply bond helps to guard against supply payment problems by guaranteeing that a supplier will provide all materials purchased by the obligee. It's similar to a performance bond, but with a narrow focus on the supplies necessary to complete a construction project. Any disputes regarding payment for labor are handled through payment bonds instead. Supply bonds aren't required for all projects, but you'll find them on most larger jobs and they're required for federal contracts under Miller Act standards. Their premiums are determined by the typical range of factors, including the principal's credit score.
6. Well Construction and Pump Installation Bond
Drilling and installing well water pump systems is a highly specialized field with many industry-specific regulations. These bonds are for well drilling and installation contractors who need to guarantee that they'll perform their duties correctly and in accordance with standards for quality and environmental impact.
Not all states require these bonds for well drilling contractors. Tennessee, Georgia, Colorado and Oregon are among the states where Surety Bonds Direct offers water well drilling bonds, but make sure to check your state's laws first to ensure that you need to purchase a bond. Even if it's not required, however, a bond is a great tool for giving your customers peace of mind and protecting your well drilling business's relationship with them.
7. Maintenance Bond
A maintenance bond is a little bit different from the other bonds in that it applies to a job that's already been completed. These bonds guarantee a contractor's work against defects in craftsmanship or materials for a specified period of time. You'll also sometimes see these referred to as warranty bonds, since they're conceptually similar to a warranty.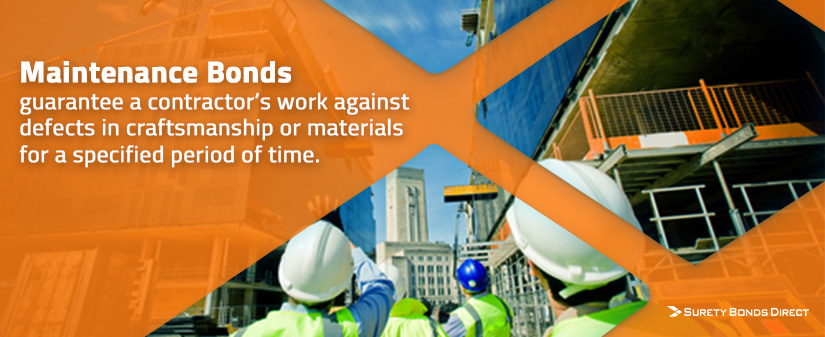 The pricing structure of maintenance bonds is similar to other bonds listed here, but government agencies require them less often than other types of bonds. However, they're popular among private developers and corporations to protect their investments in a new project.
8. Contractor's Insurance Policies
Although we don't sell insurance at Surety Bonds Direct, it's worth noting that it is a big part of the preparation you'll need if you want to go into business as a general contractor. Contractor's insurance is a key service that's important for fostering trust and security—and it can save your business should the unexpected happen.
Contractor's insurance is actually several different types of insurance products which you can buy individually according to your needs:
General Liability Insurance: A must-have insurance product that nearly every business uses. It insures against a variety of common liabilities such as personal injury and property damage. Note, however, that it does not cover professional liabilities such as suits for negligence.
Commercial Property Insurance: The insurance you need to protect some of your most critical capital investments. Typically, it covers damage to your building, your grounds, signs, furniture, key documents, electronic devices and more.
Business Income Insurance: Sometimes there's no avoiding a temporary loss of income, such as when your business has to shut down for a period of time. Business income insurance allows you to continue paying your bills even when you don't have cash flow. It can save your business if you're hit by a natural disaster or other unavoidable catastrophe.
Business Owner Policy (BOP): A BOP is a combination package of general liability, commercial property and business income insurance, sometimes with additional policies added. Many insurance companies will offer contractors a better rate when they buy multiple policies bundled together into a BOP.
Professional Liability Insurance: Professional liability insurance is the contractor's equivalent of a doctor's malpractice insurance. It protects the contractor in the event of a client lawsuit for negligence or financial damages. Even a groundless lawsuit that goes nowhere can be costly to fight, so it's essential to plan ahead and get professional liability insurance.
Workers' Compensation Insurance: A workers' compensation payout can be financially devastating for a small contractor, so it's important to carry workers' comp insurance just in case. It's also critical to care for the safety and well-being of your workers, and workers' comp insurance helps you guarantee that they'll be taken care of.
Depending on your specialties, you may need additional insurance products such as heavy equipment insurance, accounts receivable insurance, employment practices liability insurance and others. Whatever kind of insurance your field requires, it's important to have it in place before you begin operations—all jurisdictions require at least some insurance, and you never know how soon the need will strike.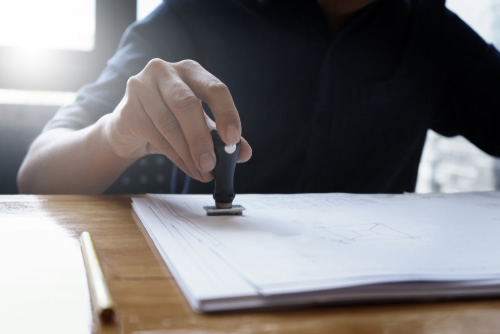 In Summary
Construction is one field where it's particularly essential to do everything by the book and to follow all relevant regulations, and trust and reliability are incredibly important for all kinds of contractors. A surety bond is one of the simplest and most effective ways to create efficiency and accountability in the construction industry, which is why many government agencies require contractors to carry them.
In fact, Surety Bonds Direct exists to make it as easy as possible. We've established relationships with hundreds of reputable sureties, and we work with them directly to ensure that our customers get the best rates on the surety bonds that they need.
You also don't need perfect credit to secure an affordable and reliable surety bond. Our surety partners include firms that specialize in working with clients with credit problems, so don't let bankruptcies, debt or any other kind of credit issue hold you back from getting your contractor's license. Talk to Surety Bonds Direct and we'll work on finding a way to get you a bond rate you can afford.
There's no shortage of hurdles to getting your contracting business set up—but that doesn't mean that getting a surety bond has to be an ordeal. Surety Bonds Direct is equipped to be your partner in creating a more secure and trustworthy contracting industry, so call us today at (800) 308-4358 or get your free quote in just minutes through our website.
April 5, 2023

Jason O'Leary