Virginia has passed legislation that classifies skill games as gambling devices and thus illegal in their current form. HB 881 and SB 971 were signed into law by Governor Northam and became effective July 1, 2020 with a 1-year phase out period. There are many filings required by operators and distributors to be compliant including a new surety bond requirement.
Further, no additional skill games may be added after June 30, 2020 and several restrictions exist regarding relocation of existing games.
The Virginia lottery commission may be losing as much as $140 million a year to previously unregulated skill games at restaurants, truck stops, and convenience stores. With the new legislation, skill games will generate $1,200 per unit per month in tax revenue for the state. The law outlines the use of funds generated by the taxes on these devices:
Revenues would accrue two percent to the Problem Gambling Treatment and Support Fund, two percent to the ABC for administering the bill's provisions, 12 percent to localities in which the skill games are located, and 84 percent to the COVID-19 Relief Fund, created by the bill. The COVID-19 Relief Fund would be used by the Governor solely for the purposes of responding to the Commonwealth's needs related to the Coronavirus Disease of 2019 pandemic.

Virginia SB 971
The new tax revenues are expected to generate over $150 million over the next year for the COVID Relief Fund that was created by the bill.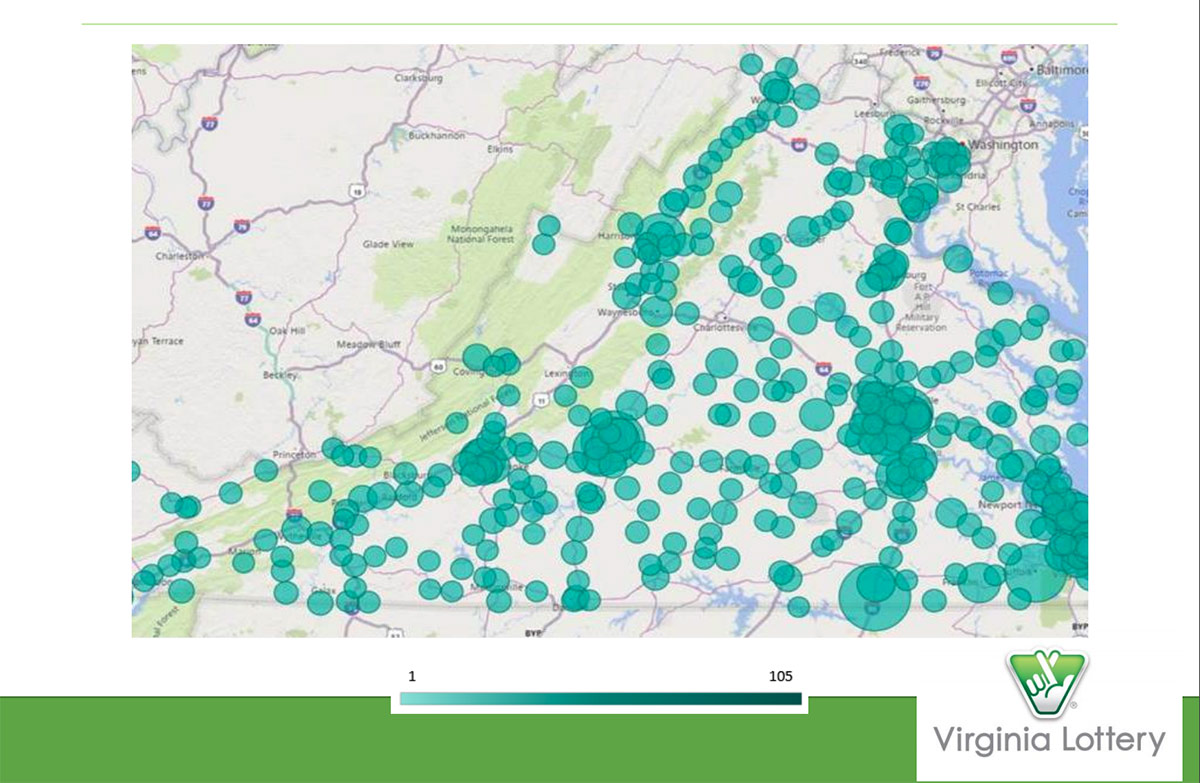 What are Skill Games?
Virginia HB 881 classifies "Skill Games" as "gambling devices." These games are electronic games found at truck stops, family-amusement centers, gas stations and other locations that have been deemed to be illegal gambling devices. HB 881 created a 1-year phase-out to these games and they will be prohibited effective July 1, 2021. The official definition of a "skill game" is:
an electronic, computerized, or mechanical contrivance, terminal, machine, or other device that requires the insertion of a coin, currency, ticket, token, or similar object to operate, activate, or play a game, the outcome of which is determined by any element of skill of the player and that may deliver or entitle the person playing or operating the device to receive cash; cash equivalents, gift cards, vouchers, billets, tickets, tokens, or electronic credits to be exchanged for cash; merchandise; or anything of value whether the payoff is made automatically from the device or manually.

Virginia HB 881
A Skilled Games Owner/Distributor Surety Bond
A Skilled Games Owner / Distributor Bond is required per VA HB 881 which went into effect on July 1, 2020, for owners and distributors of skill games in the Commonwealth of Virginia. Owners and distributors are required to post a surety bond of $50,000 to $1,000,000 in relation to the number of skill game machines operated by the distributor or owner as required by 3 VAC 5-80-100.
| Number of Game Units | Surety Bond Amount |
| --- | --- |
| 1-50 | $50,000 |
| 51-500 | $250,000 |
| 501-1,000 | $500,000 |
| 1,001+ | $1,000,000 |
Although skill game machines are scheduled to be prohibited in Virginia in July 2021, owners and distributors are required to post the surety bond for the 14-month period from July 1, 2020 to September 1, 2021.
The bond protects The Commonwealth from failure to pay the monthly $1,200 taxes that are owed per unit. The additional 2 month period protects the commonwealth because owners and distributors are required to submit monthly reports for June 2021 by July 20, 2021 per 3VAC5-80-170
Request a fast, no-obligation quote for a Virginia Skilled Games Owner / Distributor Bond to ensure that your organization is compliant.