Effective January 23rd, 2023 Michigan's auto dealer bond amount requirement will go from $10,000 to $25,000.
All new auto dealers after the 23rd will be required to purchase a $25,000 auto dealer bond (Section 257.248.amended) for:
New vehicle dealers
Used vehicle dealers
Secondhand vehicle dealers
Broker licenses
If your dealership is currently bonded with a $10,000 bond, you won't be required to amend your bond now. When you renew your dealer license during 2023, your bond amount will be increased with a rider to your existing bond.
A bond rider is a legal form authorizing the change to the original bond form.
Bonds not properly increased during your 2023 renewal period will cause the Michigan Department of State to suspend your auto dealer license.
What Will You Have To Do?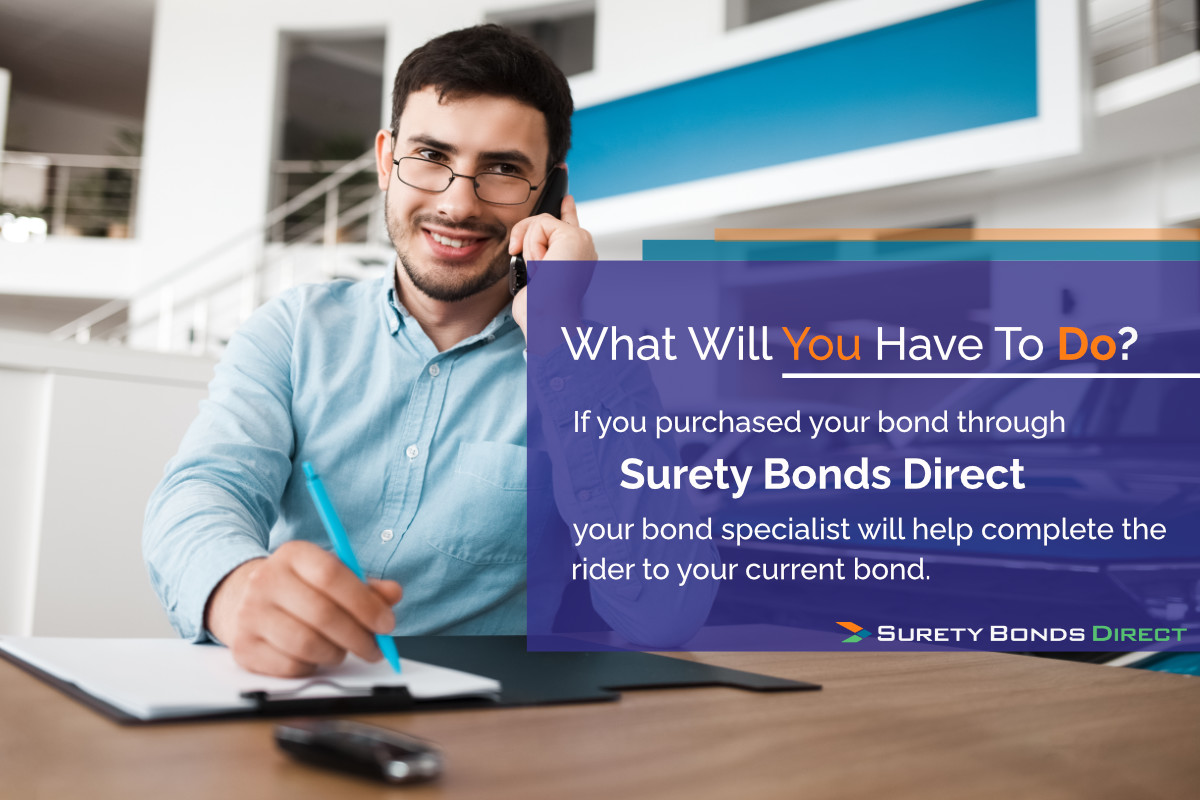 If you purchased your bond through Surety Bonds Direct, your bond specialist will help complete the rider to your current bond when you renew the bond.
Auto dealer bonds in Michigan are continuous. This means the bond remains in effect indefinitely as long as renewal premiums are paid to the surety. If premiums aren't paid, the surety will cancel the bond and notify the state which will trigger a license suspension.
You should expect your premium to increase at your new renewal as the bond amount is more than doubling. The premium you pay is a percentage of the bond amount. See the table below for examples.
| Bond Rate | $10,000 Premium | $25,000 Premium | Additional Premium Owed |
| --- | --- | --- | --- |
| 1% | $100 | $250 | $150 |
| 1.5% | $150 | $375 | $225 |
| 2% | $200 | $500 | $300 |
| 2.5% | $250 | $625 | $375 |
| 3% | $300 | $750 | $450 |
Why Is The Bond Amount Going Up?
We are waiting for further details from the Michigan Department of State. Increases in Uniform Vehicle Dealer bond amounts usually result from the mix of:
Increases in claim numbers by consumers
Increases in paid claims not satisfying the financial wrongdoing of the dealer or broker
Potentially an increase in non-paid or delinquent sales taxes
Previous years numbers begin to show signs that an increase in the bond amount is warranted. It is common for bond amounts to increase every few years.
What Is An Auto Dealer Bond?
If you're starting a new dealership or vehicle brokering business, you may not be familiar with surety bonds.
A surety bond, or motor vehicle dealer bond, is purchased by the auto dealer as financial commitment to fulfill the promises you make as a dealership.
These promises include:
Honesty about vehicle accident history
Honesty about vehicle mileage
Proper vehicle title check and transfer
Proper handling of customer deposits
Proper payment of sales tax for sold vehicles
Plus following the rules laid out in the license application for dealerships
If a dealership, agent, or employee salesperson wittingly breaks these promises, a customer or the state of Michigan can make a claim against your bond for the amount of damage up to the amount of the bond. So the amount that a customer or the state can claim is going up to $25,000.
Whenever a dispute occurs with a customer, it's always a good idea to work with the customers before anything escalates into a claim.
Auto Dealer Bonds In Michigan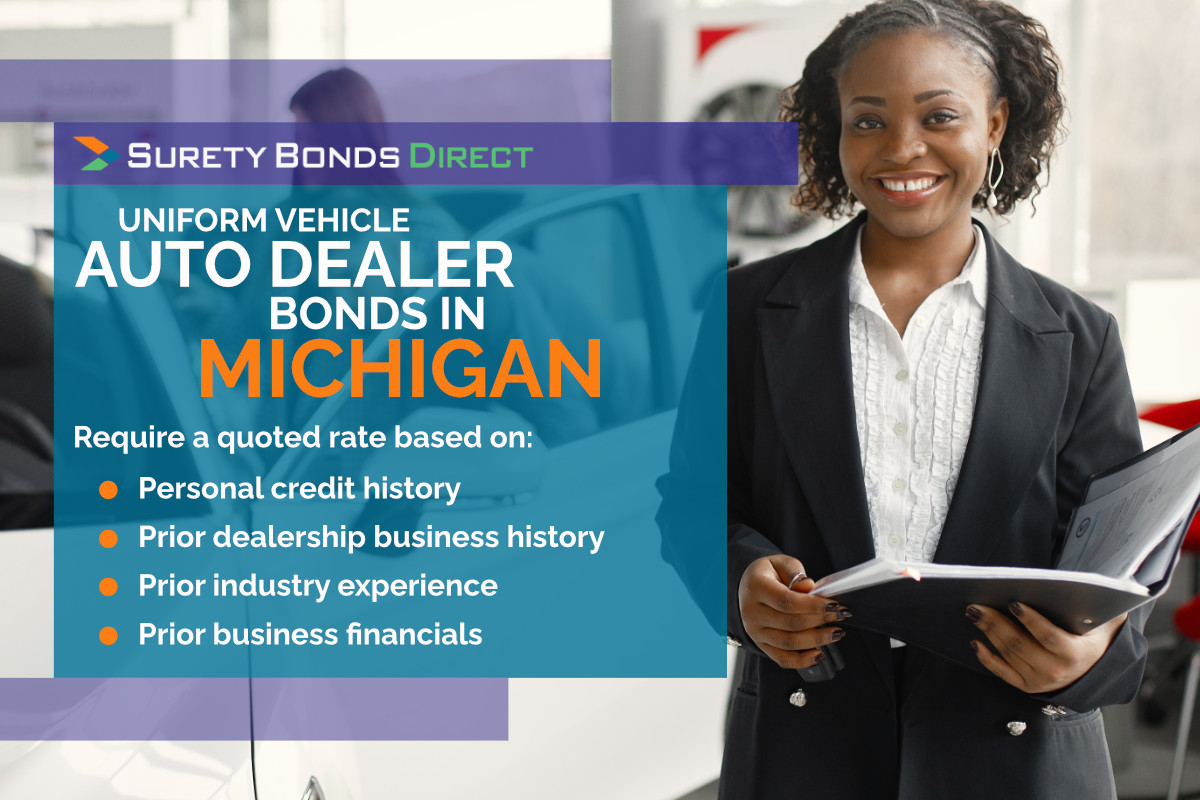 Auto dealer bonds in Michigan require a quoted rate based on:
Your personal credit history
Prior dealership business history
Prior industry experience if this is your first dealership
Prior business financials
Similar to a home or auto insurance, this rate will determine the premium required to purchase the bond. Surety Bonds Direct regularly see rates below 1% for good credit, up to 3% for limited credit.
As shown above in the table, premiums are rarely extreme for purchasing your bond for the year.
Learn more about what a surety bond is by reading our overview article.
Or watch our YouTube video on what is a surety bond if you'd rather not read.
What's The Best Way To Purchase An Auto Dealer Bond?
Surety bonds are written by insurance companies. Yet, not all insurance companies who write surety bonds work directly with consumers. This is why it's important to work with a speciality surety agency like Surety Bonds Direct.
Surety Bonds Direct has relationships with multiple AM Best A rated surety companies. This allows us to obtain multiple rate quotes and deliver the lowest possible rate to you.
Surety Bonds Direct makes this easy with our online free quote request form. If you'd rather speak with a bond specialist, call us at 1-800-608-9950. Quote requests are typically handled within a few business hours.