In 1996, California became one of the first states to implement a robust medical marijuana program. Today, the Golden State has over a million medical marijuana patients, with a variety of cannabis products providing critical relief for patients with many different conditions. The cannabis industry continues to grow into a major force in the California economy.
For entrepreneurs interested in starting a medical marijuana business in California, it's critical to know that state law requires your business to obtain a medical marijuana surety bond before the state government will issue a California medical marijuana license. How do these medical marijuana surety bonds work, and what can a business expect when applying for one? We'll dive into these questions in this article.
Types of Medical Marijuana Businesses
California law recognizes several different types of medical marijuana business licenses. The types of licenses are:
Cultivator License: A business that cultivates cannabis
Manufacturer License: A business that manufactures cannabis products such as edibles or concentrates
Testing Laboratory License: A laboratory that tests cannabis products for purity and potency
Retailer License: Also known as a dispensary, a business that sells cannabis to medical marijuana patients
Distributor License: A business that distributes cannabis from cultivators to retailers
Microbusiness License: A business that cultivates, distributes, and sells its own cannabis on a limited scale
Cannabis Event Organizer License: A business that organizes events where cannabis will be consumed
Each has its own requirements, including several sub-categories for different products and businesses. The law also limits the number of licenses that can be issued to one business simultaneously to prevent vertical integration and monopolies.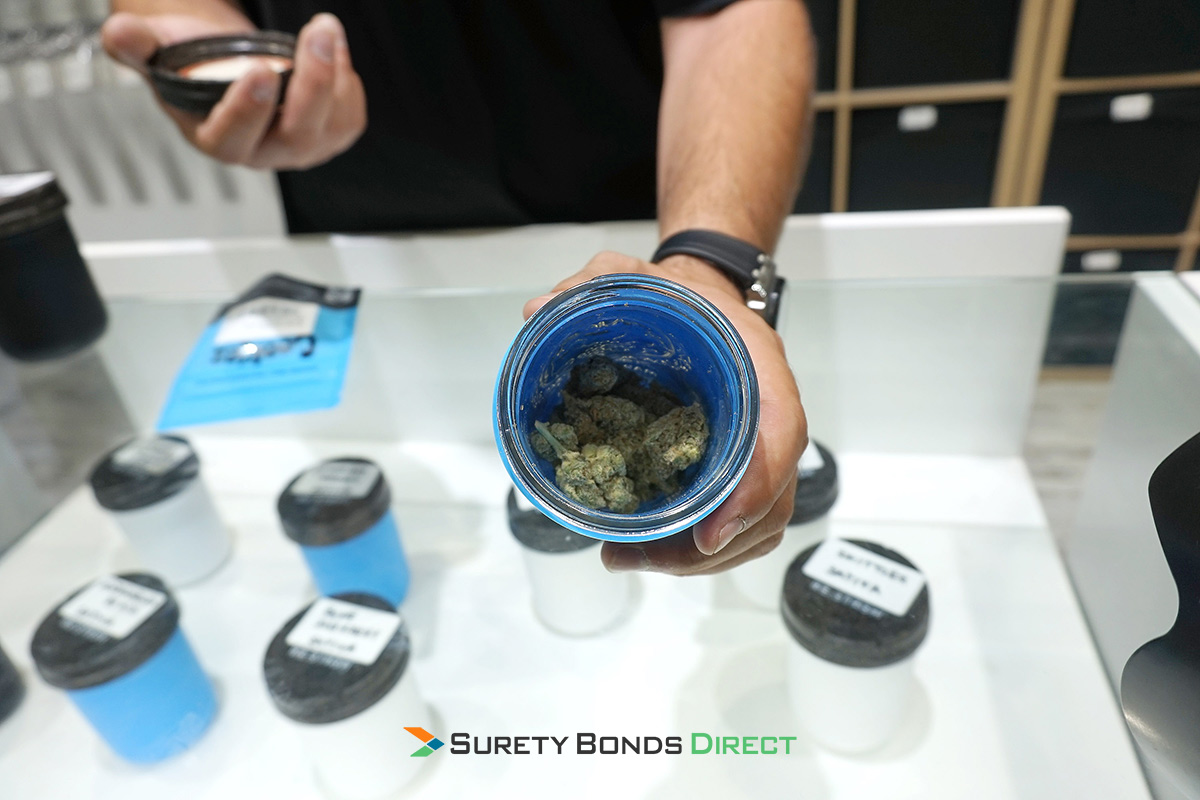 The California Medical Marijuana Distribution License Application Process
Applying for a California medical marijuana business license starts with knowing which agency you should submit your application to. Licenses are issued by one of three different government entities, which are:
The application process is different for every type of business, but here are some key points that any business applying for a cannabis cultivation license should expect to encounter:
Paying application and licensing fees (such as a dispensary license cost) to the State of California
Providing detailed personal information for each owner and employee of the business, including fingerprints and a background check
Submitting premises information such as lease or purchase agreements, floor plans, and verification that the business is not located in a prohibited area such as a school zone
Obtaining and submitting proof of general commercial liability insurance
Obtaining one or more California medical marijuana surety bonds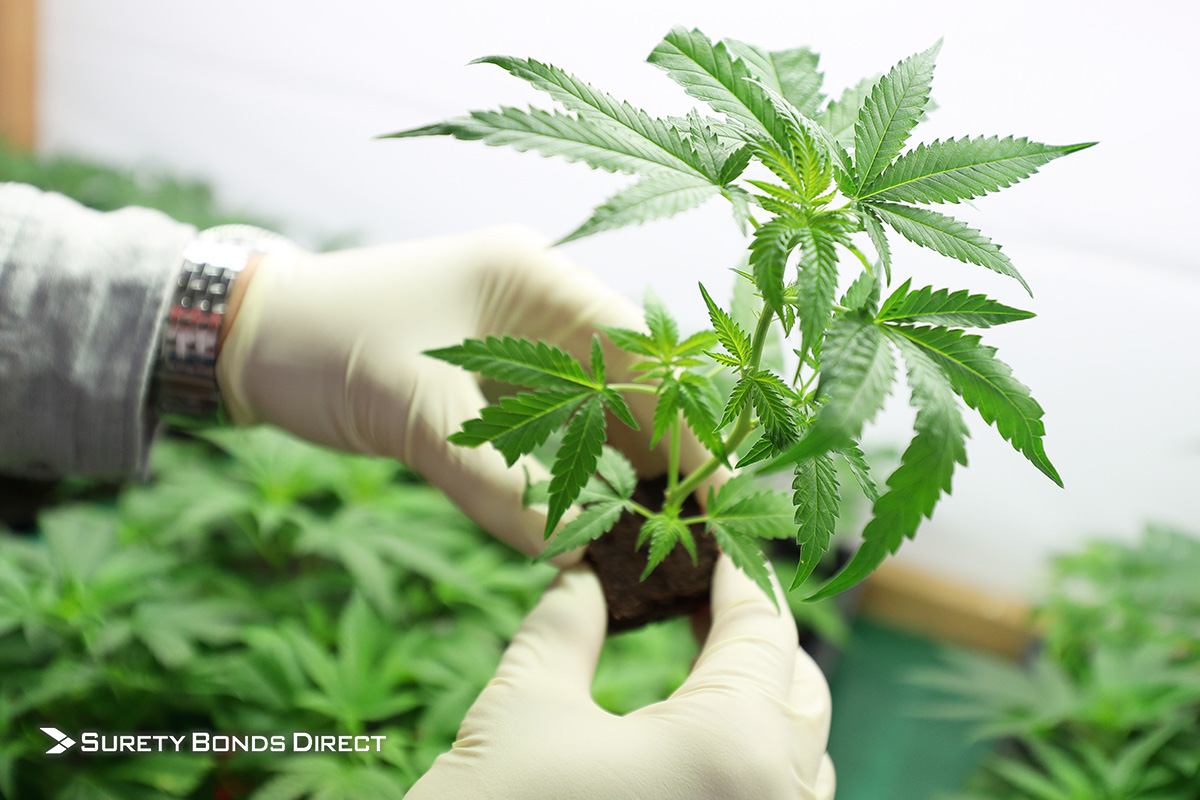 California Medical Marijuana Surety Bonds
The state government of California requires medical marijuana businesses to obtain medical marijuana surety bonds. A California medical marijuana license surety bond provides a financial guarantee that a medical marijuana business will follow all applicable laws in conducting its operations. (See our article What Is a Surety Bond? for more in-depth information on how surety bonds work.)
Whether or not your business plans to also sell recreational cannabis, it's important to point out that medical marijuana businesses and recreational marijuana businesses need different types of surety bonds. Each type of bond must cover a penalty sum of $5,000 each. Fortunately, the process of obtaining California cannabis surety bonds can be relatively simple. Businesses can get each required California state medical marijuana license surety bond through Surety Bonds Direct with no credit check or application fee for a one-time premium of $100 per one-year bond.
A marijuana business must also obtain a different bond for every type of license for which the business applies. Thus, a business that both cultivates medical cannabis plants and distributes its products to retailers must obtain separate bonds for its California cannabis cultivation license and California cannabis distribution license.
Take note of this important caveat: Medical marijuana businesses may also be required to obtain city or county medical marijuana bonds, depending on the business's location. Furthermore, some cities and counties do not allow marijuana businesses at all-so check local regulations in detail before committing resources to the California medical marijuana license and application process.
Surety Bonds Direct offers the simplest and most affordable way to obtain California medical marijuana surety bonds. We offer direct-to-customer rates and fast, friendly service-call us at 1-800-608-9950 or get your medical marijuana license bond online.