We all know the stereotype of the shady used car dealer, and it's probably on your mind every time you start your search for a used car. But in 2018, some 40 million used cars were bought in the U.S., so it stands to reason that there are still plenty of auto dealers operating honestly and ethically. The question is, how can you find them?
Finding a trustworthy used car dealer doesn't have to be a matter of luck of the draw. At Surety Bonds Direct, car dealerships are among our biggest customers, and we know what it takes for an honest car dealership to succeed. So let's find out what key aspects you should be searching for when choosing a dealership to make your next used car purchase and explore topics such as a dealer's license and bond.
What Makes a Used Car Dealer Honest?
Individual preferences may vary on what a great car dealership experience should look like. But the baseline expectations for an honest dealer are as follows:
Accurately represents a car's mechanical condition.
Won't push you to buy a car that you're not sure about.
Has clean titles on all of their vehicles.
Provides clear information on what is and isn't covered by a warranty.
Answers all customer questions honestly and accurately.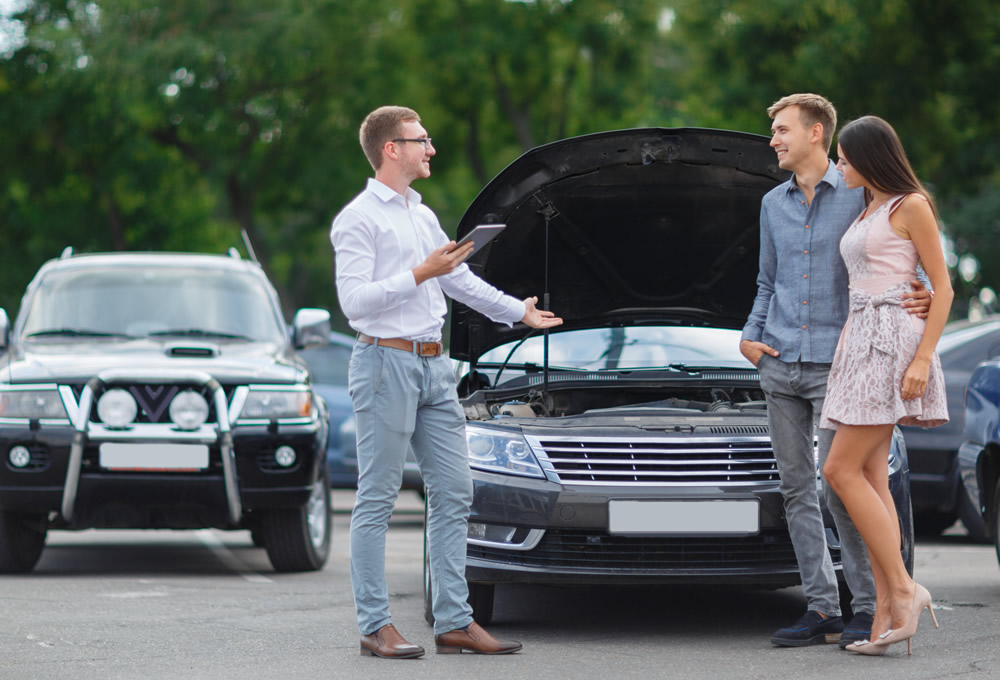 Word of Mouth
One of the best ways to start looking for a reputable dealership is to ask around among family and friends. If any names come up consistently as places where people have had positive experiences, you've got a great place to start.
Of course, one decent recommendation (or even a handful) doesn't necessarily mean a dealership is trustworthy. It's a good idea to do additional research online before you decide to visit a dealership. The more you know, the more you can narrow your selection to an honest dealership that's right for you.
Researching a Dealer Online
The Internet is your best tool for gathering information on a car dealership. First, do a Google search, either for a specific dealership or for "auto dealerships near me." The results will likely include lots of dealership reviews available through platforms like Google, Facebook or Yelp. Look for dealerships that have both a high number of reviews and a high star rating, and also take note of any recurring themes in the reviews.
If you're searching for a specific dealership and having trouble finding reviews for it, that could be a sign that it's new and hasn't had a chance to establish itself yet. However, it does mean that you'll need to be more diligent about investigating the dealer's reputation. If you need to go a little deeper, search for the dealership through dealer review sites such as DealerRater, Edmunds or TrueCar. These sites will often have more reviews, as well as reviews that go into greater detail.
Once you've got your eye on a dealership, the next step is to ensure that it has the government credentials of a licensed dealer.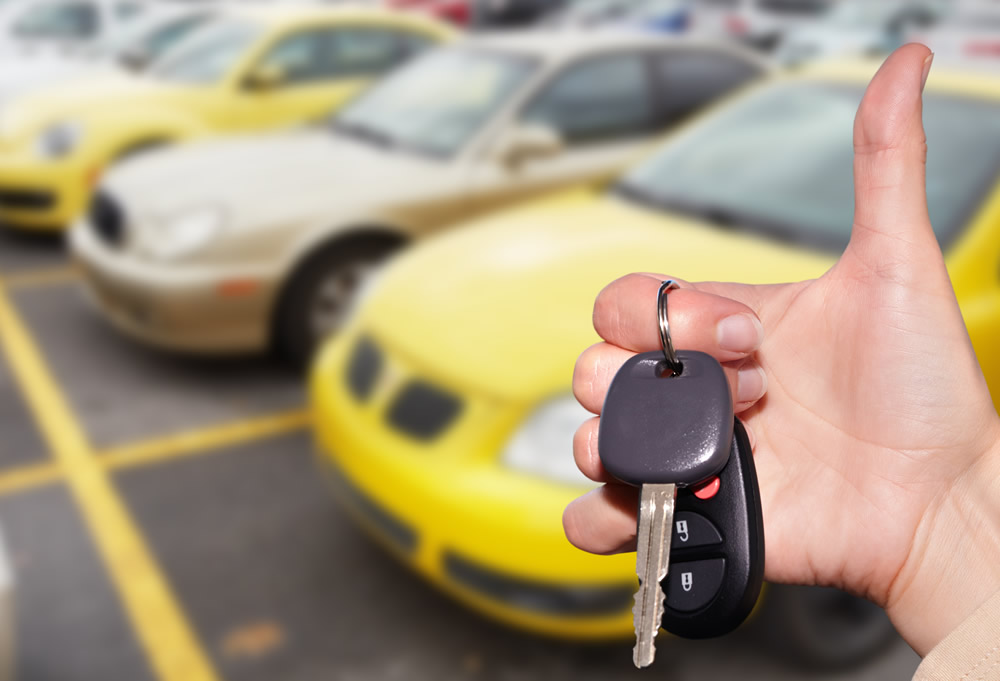 Ensuring Your Dealership Is State Licensed
Make sure that the dealership you're looking at is listed as a licensed dealer in your state. Most states have an online registry of all licensed car dealers, and any reputable dealer will have their dealer license listed on it. Google "[your state] motor vehicle dealer registry" to find your state's list, or contact your state DMV if you can't find it online.
This is also where surety bonds come into play. In most states, the process of how to get a dealer's license involves obtaining a car dealer bond to protect customers. Thus, working with a licensed dealership means that a surety bond will be there to protect you in case of any disagreements.
What to Look for When You're on the Lot
Once you've decided to take the plunge and visit the car lot, these tips can help you get the most out of your visit:
Research the vehicles and features you're interested in ahead of time and go in with a clear idea of the features you're looking for.
Use a test drive checklist to make sure you don't miss anything during your test drive.
If possible, go to the dealership on a weekday afternoon, when you'll likely get more personal attention from sales staff.
Check with your insurance company on what insurance would cost for the vehicle you're considering.
Try to have family members who would be riding in the vehicle often come with you to make sure that it fits their needs.
Don't be afraid to leave and come back later. Potentially letting a vehicle slip away is preferable to making an impulse buy on something you don't like.
Buying a used vehicle is a task that demands diligent research. However, for those who are sufficiently careful, thousands of honest and reputable dealers are waiting. Surety Bonds Direct is here to make sure dealers and customers alike are protected by reputable motor vehicle dealer bonds.