Who Requires the Debt Management License Bond and Why Is It Needed?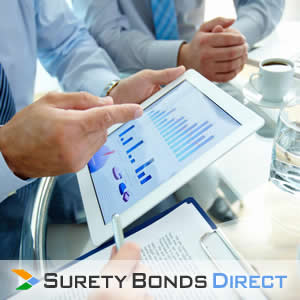 Credit service and debt management professionals must obtain surety bonds to ensure their organizations conduct business in an ethical and lawful manner. The surety bond typically applies to those who sell or provide services to help improve a consumer's credit report, history or score. Businesses that obtain a loan or extension of credit for consumers are also often subject to the bond requirement. Valid third party claims against the surety bond vary across jurisdictions but commonly include; failure to perform contractual services, misrepresentation, fraudulent credit record actions, and improperly receiving money for services.
How Much Will My Surety Bond Cost?
Take 2 minutes to provide the basic information required to get the best rates for your Oregon Debt Management License Bond. The quote request is free and there is no obligation to you. If you prefer, please call 1‐800‐608‐9950 to speak with one of our friendly bond experts. We can help guide you through the bonding process and identify the lowest cost in the market for your situation.
If you are interested in spreading out the cost of your bond over time, we can offer convenient financing plans for many types of surety bonds. More information will be provided with your quote.