Who Requires the Contractor License Bond and
Why Is It Needed?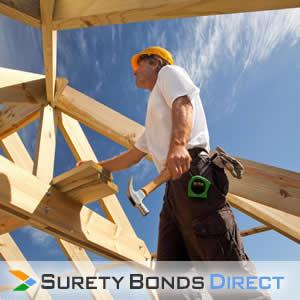 The State of Virginia requires a $50,000 contractor license bond for Class A and Class B Contractors as an alternative to satisfying the net worth requirement. Virginia Class A contractors are defined as those who work with contract values of $120,000 or more per job or $750,000 or more for the annual period. Class B contractors are defined as those who work with contract values ranging from $10,000 to $119,999 per job or $150,000 or more for the annual period. Class C contractors are not subject to the bond requirement. The bond generally guarantees ethical conduct and payment of any applicable judgments against the contractor up to the required bond amount.
How Much

Will My Surety Bond Cost?

Some Virginia Contractor License Bonds are offered completely online without a credit check or any paperwork. Surety Bonds Direct has access to the lowest bond prices available in the market for applicants with good credit and bad credit.

It only takes a couple minutes to provide us with the information required for a free, no-obligation quote. Or if you prefer, call 1‐800‐608‐9950 to speak with one of our friendly bond experts. We can help guide you through the bonding process and identify the lowest cost in the market for your situation.

If you are interested in spreading out the cost of your bond over time, we can offer convenient financing plans for many types of surety bonds. More information will be provided with your quote.
What Does the Bond Protect Against?
The contractor surety bond ensures that the bonded contractor will faithfully observe and fully comply with all state laws governing contractors and the provisions of Chapter 11 (§ 54.1-1100 et seq.) of Title 54.1 of the Code of Virginia, Board regulations. This surety bond is filed with the Virginia Board for Contractors Board per the provisions of §§ 54.1-1106 and 1108 of the Virginia Code to enable the contractor to legally obtain a license pursuant to the provisions of those statutes and § 54.1-1109.