Who Requires the Contractor License or Permit Bond and Why Is It Needed?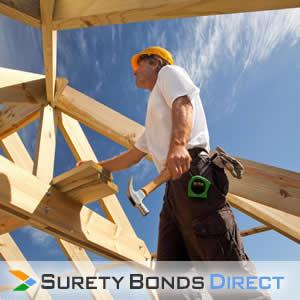 A Construction Industries Division Contractor License Code Bond is required for those licensed to engage in contracting in the State of New Mexico pursuant to NMSA 1978, Section 60-13-49. The bond is conditioned upon the bonded contractor performing construction work in in compliance with applicable building codes, as set forth in NMAC Title 14, Chapters 7 through 10. If a violation occurs and is not cured within a reasonable amount of time, the surety bond will indemnify any consumer who incurs monetary damage as a direct result of the certified uncorrected violation.
Contractor bonds are also required in order to secure licenses or work permits for certain cities and counties in New Mexico including Albuquerque, Santa Fe, Bernalillo, Farmington, and Los Ranchos. Surety Bonds Direct can assist with all your New Mexico contractor bonding needs. See our Spotlight article for more on Contractor License Bonds.
How Much Will My Surety Bond Cost?
Surety Bonds Direct offers New Mexico Contractor License or Permit Bonds completely online without a credit check or any paperwork at exceptionally low prices. Going direct is that easy!
What is Needed to Obtain My License or Registration?
Contractors engaged in construction related contracting work in New Mexico must be licensed and may be subject to contractor license bond requirements. Licensing activities includes general construction work, electrical, mechanical and plumbing and LP gas. These activities that are considered to be contracting in New Mexico are more specifically defined in the Construction Industries Licensing Act, NMSA 1978, Section 60-13-3.
Generally, the definition includes: any person who undertakes, offers to undertake by bid or other means or purports to have the capacity to undertake, by himself or through others, contracting. Contracting includes constructing, altering, repairing, installing or demolishing road, highway, bridge, parking area or related project; building, stadium or other structure; airport, subway or similar facility; park, trail, bridle path, athletic field, golf course or similar facility; dam, reservoir, canal, ditch or similar facility; sewerage or water treatment facility, power generating plant, pump station, natural gas compressing station or similar facility; sewerage, water, gas or other pipeline; transmission line; radio, television or other tower; water, oil or other storage tank; shaft, tunnel or mining appurtenance; leveling or clearing land; excavating earth; air conditioning, conduit, heating or other similar mechanical works; electrical wiring, plumbing or plumbing fixture, consumers' gas piping, gas appliances or water conditioners; or similar work, structures or installations which are covered by applicable codes pursuant to the provisions of the Construction Industries Licensing Act.