Who Requires the Contractor License Bond and
Why Is It Needed?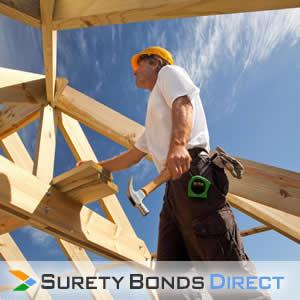 A Construction Industries Division Contractor License Code Bond is required for those licensed to engage in contracting in the State of New Mexico pursuant to NMSA 1978, Section 60-13-49. The bond is conditioned upon the bonded contractor performing construction work in in compliance with applicable building codes, as set forth in NMAC Title 14, Chapters 7 through 10. If a violation occurs and is not cured within a reasonable amount of time, the surety bond will indemnify any consumer who incurs monetary damage as a direct result of the certified uncorrected violation. Contractor license bonds are also required by certain cities and counties in New Mexico in order to secure work permits as required. Surety Bonds Direct can assist with all your New Mexico contractor bonding needs as well.
See our Spotlight article for more on Contractor License Bonds.
How Much

Will My Surety Bond Cost?

Surety Bonds Direct offers New Mexico Contractor License Bonds completely online without a credit check or any paperwork at exceptionally low prices. Going direct is that easy!