Who Requires the Contractor License or Permit Bond and Why Is It Needed?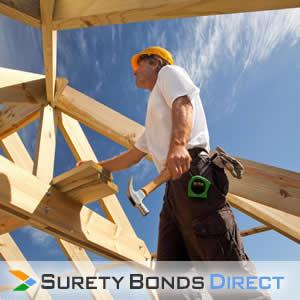 Commercial contractors licensed in Arkansas are must furnish a $10,000 Contractor's Bond as required by the Contractors Licensing Board (A.C.A. § 17-25-401). The bond guarantees compliance with all rules and regulations promulgated by the Contractors Licensing Board in the performance of contracts in the State of Arkansas.
In addition to the state bond, certain contractors may also be subject to local license and permit surety bond requirements as prescribed by municipalities (such as Little Rock) or counties within the state. Surety Bonds Direct is here to assist you by offering the lowest prices on all your Arkansas contractor bonding needs.
How Much Will My Surety Bond Cost?
Surety Bonds Direct offers Arkansas Contractor License or Permit Bonds completely online without a credit check or any paperwork at exceptionally low prices. Going direct is that easy!