Who Requires the Contractor License or Permit Bond and Why Is It Needed?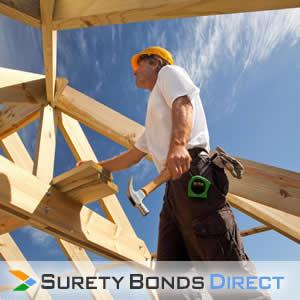 The Alabama state boards governing heating, air conditioning, refrigeration, residential roofing and plumbing or gas fitting contractors, created by the provisions of Code of Alabama 1975,34-31-18, Et. Seq., require contractors to furnish surety bonds in the amount of ten thousand or fifteen thousand dollars. The bonds are conditioned upon the contractors faithful compliance with all ordinances and laws of the State of Alabama and any municipality or county of the state where the bonded principal engages in related work.
In addition to the state contractor bond requirements, many cities and counties also have bonding requirements including Birmingham, Dothan, Montgomery, Jefferson, Auburn, Chickasaw, Eufaula, Gulf Shores, Mobile, Mountain Brook, Opelika, Prichard, Saraland, and Satsuma.
How Much Will My Surety Bond Cost?
Some Alabama Contractor License or Permit Bonds are offered completely online without a credit check or any paperwork. Surety Bonds Direct has access to the lowest bond prices available in the market for applicants with good credit and bad credit.
It only takes a couple minutes to provide us with the information required for a free, no-obligation quote. Or if you prefer, call 1‐800‐608‐9950 to speak with one of our friendly bond experts. We can help guide you through the bonding process and identify the lowest cost in the market for your situation.
If you are interested in spreading out the cost of your bond over time, we can offer convenient financing plans for many types of surety bonds. More information will be provided with your quote.
What Does the Bond Protect Against?
The surety bond guarantees compliance with all rules, regulations and building codes established under the authority of state laws or other ordinances requiring workmanlike standards for all work undertaken. The bond protects any person who is financially damaged by reason of the principal's negligence or violation of state laws, ordinances, rules, regulations or building codes. Other contractor bonds may be required by various counties or local municipalities throughout the state.