Who Requires the Wine Tax Bond and Why Is It Needed?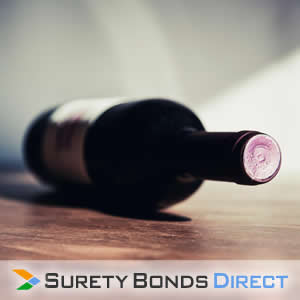 A Wine Tax Bond is required for businesses engaged in the production, sale, and warehousing of wine. The bond guarantees that the business will pay taxes as required by the governing jurisdiction, often a state Alcohol Tax and Firearms Agency (ATF). These bonds are also known as ATF Bonds for this reason.
Also see the Alcohol Tax Bond (Federal/TTB) for federal wine surety bonds which are required by the Alcohol and Tobacco Tax and Trade Bureau (TTB) and may be classified as a TTB Bond.
How Much Will My Surety Bond Cost?
Surety Bonds Direct offers Maryland Wine Tax Bonds completely online without a credit check or any paperwork at exceptionally low prices. Going direct is that easy!