Who Requires the Fund Raiser Bond and Why Is It Needed?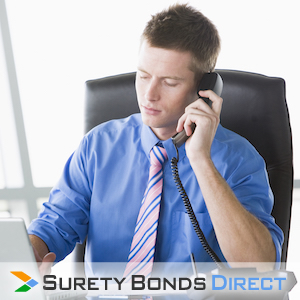 Professional fund raisers in New Jersey are required to furnish a surety bond as required by the Charitable Registration and Investigation Act (CRI Act), N.J.S.A. 45:17A-27(g). The surety bond is needed for those having applied to the Attorney General for registration as independent paid fund raisers or fund raising counsel for a charitable organization required to register pursuant applicable sections of the the CRI Act. The surety bond is issued for the benefit of any person who may have a cause of action against the fund raiser for any violation of the CRI Act by the independent paid fund raiser or fund raising counsel or by a solicitor, agent or employee of the fund raiser in the aggregate the said sum of the Twenty Thousand Dollars ($20,000).
How Much Will My Surety Bond Cost?
Take 2 minutes to provide the basic information required to get the best rates for your New Jersey Fund Raiser Bond. The quote request is free and there is no obligation to you. If you prefer, please call 1‐800‐608‐9950 to speak with one of our friendly bond experts. We can help guide you through the bonding process and identify the lowest cost in the market for your situation.
If you are interested in spreading out the cost of your bond over time, we can offer convenient financing plans for many types of surety bonds. More information will be provided with your quote.