Who Requires the Highway Use Tax Bond and
Why Is It Needed?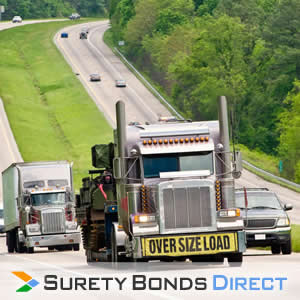 The Kentucky Division of Motor Carriers requires that certain users of highways in the Commonwealth of Kentucky post a Highway Use Surety Bond. The bond guarantees timely payment of tax, penalties, and interest as provided by KRS 138.655 through 138.725, which impose certain duties, obligations, and liabilities upon users of highways. The bond also guarantees timely filing of quarterly reports as are required by law, and other information as may be required by the Department. The bonded principal must also keep and preserve open for inspection by the Department such records, papers, and files as the Department may require, and shall fully and faithfully comply with the terms of the law and the regulation. This surety bond covers the use of any vehicle by a lessee of the principal, and the tax due because of such use unless such lessee holds a license from the Department and files regular reports. This bond can be terminated by the surety upon written notice to the Department and principal given by registered mail sixty (60) days in advance. Lastly, the bond amount must be equivalent to $1,000 or four months' tax liability, whichever is greater, not to exceed $50,000 per KRS 138.655 through 138.725.
How Much

Will My Surety Bond Cost?

Surety Bonds Direct offers Kentucky Highway Use Tax Bonds completely online without a credit check or any paperwork at the exceptional low price shown in the table below. Going direct is that easy!