Who Requires the Investment Advisor / Broker-Dealer Bond and Why Is It Needed?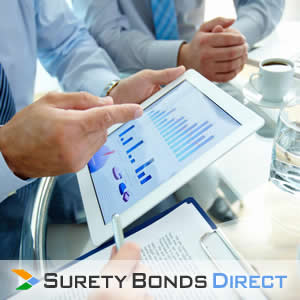 Registration as an investment advisor in New Jersey for persons who have custody of clients' funds or securities requires minimum capital of $35,000 or a surety bond in the amount of $35,000. Advisors with custody of clients' funds or securities who only make direct fee deductions or advise pooled investment vehicles may be exempt from the requirement. The bond is written for a two year term and may be canceled by the surety company with 90 days written notice to the Chief of the Bureau of Securities.
What Does the Bond Protect Against?
The bond ensures professional and ethical conduct related to the sensitive financial job functions of handling clients' funds and securities. The surety bond protects customers against financial losses in the event that the advisor mishandles clients' funds or securities, or violates other securities regulations.