Who Requires the Credit Services Organization Bond and Why Is It Needed?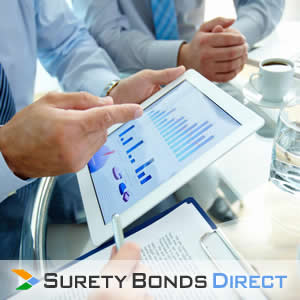 Credit service organizations must obtain a $100,000 surety bond (or a letter of credit or a certificate of deposit) to obtain their operating license in the state of Utah according to the Credit Services Organization Act (Utah Code Ann. §13-21). The bond is there to ensure their organizations conduct business in an ethical and lawful manner.
According to the Utah Credit Services Organization Act Section 4, if an organization has posted a bond, individual agents within that organization do not need to post individual bonds so long as the individual is conducting business under the same name or the bond also specifically names the individual.
What is Needed to Obtain My License or Registration?
According to the Utah Department of Commerce's website:
A credit services organization, its salespersons, agents, and representatives, and independent contractors who sell or attempt to sell the services of a credit services organization, may not conduct any business regulated by the Credit Services Organizations Act in Utah without first securing a certificate of registration from the Division of Consumer Protection and securing the required surety.
The department accepts online applications and has other PDF resources available online on their Division of Consumer Protection Credit Services Organization page.