Who Requires the Credit Services Organization Bond and
Why Is It Needed?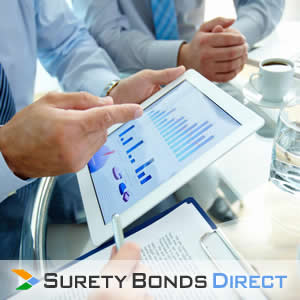 Credit service professionals in Texas must furnish and maintain a surety bond to ensure their organizations conduct business in an ethical and lawful manner. The credit service organization surety bond amount is $10,000 and it is required by the Texas Secretary of State. This bond provides security as required by section 393.302, Texas Finance Code for those engaged in the business of selling the services of a credit services organization. The bond ensures that the principal satisfies all obligations and responsibilities outlined in Chapter 393, Finance Code along with the rules and regulations set out by the Texas Secretary of State.
What Does the Bond Protect Against?
The bond requires that the Credit Service Organization ("CSO") complies with Chapter 393, Finance Code, as presently worded and amended, and all other applicable rules and regulations established by the secretary of state. The bonded CSO is further obligated to faithfully discharge all duties and responsibilities under the Code and any party financially harmed due to the bonded principal's failure to meet the conditions of the bond may bring an action on the bond to recover damages suffered while the surety bond was actively in force.
What is Needed to Obtain My License or Registration?
Registration with the Texas Secretary of State
Unless exempt from registration (pursuant to Section 393.101, Texas Finance Code), Texas Credit Services Organizations ("CSOs") must register with the Texas Secretary of State in order to legally operate in the state. Registration must be accompanied by the registration fee and proof of security (i.e. a surety bond) or a statement explaining why proof of security is not required. Credit Services Organization registrations are effective for one year period and may be renewed for subsequent registration periods. Credit Service Organizations must comply with applicable state or federal laws and Chapter 393 of the Texas Finance Code along with the Secretary of State's administrative rules found in the Texas Administrative Code Chapter 74.