Who Requires the Credit Services Business Bond and Why Is It Needed?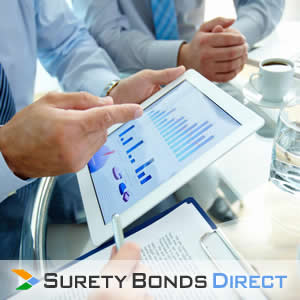 Credit service businesses in Tennessee must register with the Division of Consumer Affairs and furnish a $100,000 surety bond for the benefit of the Department of Commerce and Insurance. The bond ensures their that the organization conducts business in an ethical and lawful manner. 
A credit services business is defined by the state of Tennessee as any person who, with respect to the extension of credit by others, sells, provides, or performs, or represents that such person can or will sell, provide, or perform any of the following services in return for the payment of money or other valuable consideration:
Improves a consumer's credit record, history, or rating;
Obtains an extension of credit for a consumer; or
Provides advice or assistance to a consumer with regard to either of these.
What Does the Bond Protect Against?
The Credit Services Business Surety Bond is required pursuant to the Tennessee Code Annotated 47-18-1011 for credit services businesses in the bond form as approved by the Director of the Division of Consumer Affairs. The purpose of the credit services surety bond is to provide protection to customers or credit services businesses and ensure the bonded principal faithfully and honestly fulfills all of its obligations to customers in accordance with provisions and agreements. Further, the surety bond provides a limited guarantee that the bonded principal does not financially damage or injure any person by breech of any obligation arising from a contract.