Who Requires the Credit Services Business Licensee Bond and Why Is It Needed?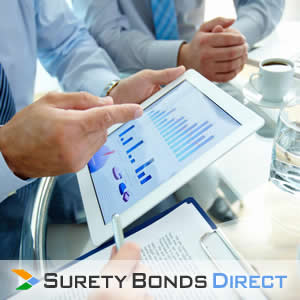 Credit Service Organizations operating in Maryland must furnish a $50,000 Credit Services Business Licensee Surety Bond for the benefit of any person who has a cause of action against the bonded principal for a violation of the Maryland Credit Services Business Act, Md. Code Ann., Com. Law III, Title 14, Subtitle 19 ("MCSBA"). The bond is mandated for those licensed or becoming licensed by the Commissioner of Financial Regulation ("Commissioner") to engage in the business of credit services business in Maryland. The bond guarantees compliance with all provisions of the MCSBA and is continuous until cancelled.
What is Needed to Obtain My License or Registration?
A Credit Service Business must be licensed and bonded in Maryland if the business sells, provides, performs, or represents that it can or will sell, provide, or perform, certain services in return for the payment of money or other valuable consideration with the objective of improving a consumer's credit record, history, or rating and/or obtaining an extension of credit. This license authorizes the activities including consumer loan brokering, credit repair and non-mortgage loan modifications. See also Maryland Code Annotated, Commercial Law Article, §14-1901 et seq. for more information. New license applicants must initiate applications through the Nationwide Mortgage Licensing System (NMLS) but supporting documentation should be sent to the Maryland Office of the Commissioner of Financial Regulation. Your Surety Bond will be filed electronically via NMLS in the amount of $50,000 by Surety Bonds Direct and our partner surety companies.