Who Requires the Credit Services Organization Bond and Why Is It Needed?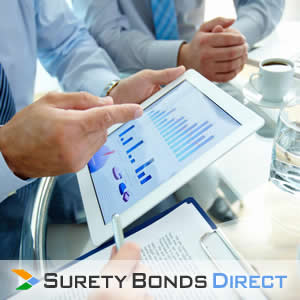 Credit service professionals in Illinois must obtain a $100,000 surety bond to ensure their organization conducts business in an ethical and lawful manner. The bond is for those engaged in the business of selling the services of a credit services organization within the meaning of the Illinois Credit Services Organizations Act. The conditions of the surety bond obligate the principal to comply with the provisions of the Act. Valid third party actions against the surety bond may include; failure to perform contractual services, misrepresentation, fraudulent credit record actions, and improperly receiving money for services.
What Does the Bond Protect Against?
Individuals damaged by any violation of the Credit Services Organizations Act by the bonded principal may bring an action of law against the principal and surety on this bond to recover such damages. Any person suffering from a violation of this Act may take such action against the credit services organization and against the surety company. The surety is liable only for actual damages and not the punitive damages as permitted under state law. The aggregate liability of the surety company for all persons damaged by a credit services organization's violation of this Act will in no event exceed the amount of the bond.