Who Requires the Credit Services Organization Bond and Why Is It Needed?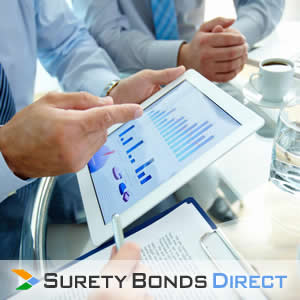 A Credit Service Organization Bond is a type of surety bond required for consumer credit service organizations in Washington DC that charge or receive money or other valuable consideration prior to completion of services under a contract or agreement. The surety bond is in a coverage amount of $25,000 and must be issued by a surety company legally permitted and authorized to do business in the District such as Surety Bonds Direct. The surety bond ensures compliance with § 28-4604(a) of the Washington DC Code.
What Does the Bond Protect Against?
The purpose of the credit service organization bond is to guarantee payment of any damages assessed against the consumer credit service organization in an action arising from a violation of state law. The surety bond may also be used to refund payments to consumers when a contract is canceled and the bonded credit service organization fails to make such payments. Lastly, the surety bond may be applied in the settlement of a consumer complaint filed government with authorities against a consumer credit service organization.