Who Requires the Contractor License Bond and
Why Is It Needed?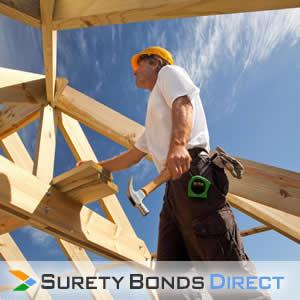 Many cities and counties across the state of Ohio require licensing, permit, registration, compliance and other contractor surety bonds. Among others, the cities of Cincinnati, Cleveland, and Columbus have mandated surety bond requirements for various contractors engaged in electrical, plumbing, HVAC, water works and other types of work projects.
When requesting a quote for these surety bonds, don't worry if you do not see the specific bond you need in the table below. Simply select "Contractor License Bond - Other City, County or Local Requirement". You will have the opportunity to write-in the specific bond needed and our bond specialist will quickly locate it in our inventory.
How Much

Will My Surety Bond Cost?

Surety Bonds Direct offers Ohio Contractor License Bonds completely online without a credit check or any paperwork at the exceptional low price shown in the table below. Going direct is that easy!
What Does the Bond Protect Against?
Contractor bonds in Ohio ensure that the licensed contractor complies with the applicable licensing, permitting or other rules and regulations defined by the state or local government authority requiring the surety bond. In some cases, the bond may also guarantee tax or other payments to the authority as required. The contractor must comply with building codes, keep accurate books and records, provide reports required by law, and conduct business in accordance with all rules and regulations established by the governing authority. 
The surety bonds typically protect third parties who sustain financial damages as a result of a contractor's violation of bond terms.  Damaged parties may include customers, suppliers, other individuals, a city, county or the state.