Who Requires the Contractor License Bond and
Why Is It Needed?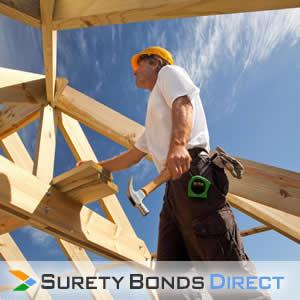 Licensed Heating, Ventilating, Air Conditioning and Refrigeration Contractors and licensed Electrical Contractors in the state of New Jersey must furnish surety bonds to ensure satisfactorily performance of the duties prescribed by the New Jersey Contracting License Law N.J.S.A. 45:16A-1 et seq. and the rules and regulations which have been or may be adopted by the Board of Examiners of Electrical Contractors or Heating, Ventilating, Air Conditioning, and Refrigeration Contractors. In addition to the New Jersey state bond requirements, contractor bonds may be required as a condition of a license or permit granted by a local municipality or county within the state.
See our Spotlight article for more on Contractor License Bonds.
How Much

Will My Surety Bond Cost?

Some New Jersey Contractor License Bonds are offered completely online without a credit check or any paperwork. Surety Bonds Direct has access to the lowest bond prices available in the market for applicants with good credit and bad credit.

It only takes a couple minutes to provide us with the information required for a free, no-obligation quote. Or if you prefer, call 1‐800‐608‐9950 to speak with one of our friendly bond experts. We can help guide you through the bonding process and identify the lowest cost in the market for your situation.

If you are interested in spreading out the cost of your bond over time, we can offer convenient financing plans for many types of surety bonds. More information will be provided with your quote.