Who Requires the Contractor License Bond and Why Is It Needed?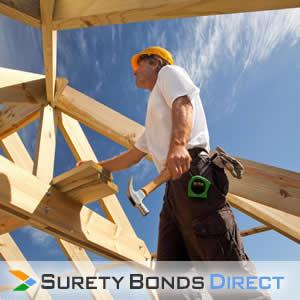 Licensed Heating, Ventilating, Air Conditioning and Refrigeration Contractors (HVACR) and licensed Electrical Contractors in the state of New Jersey must furnish surety bonds to ensure satisfactorily performance of the duties prescribed by the New Jersey Contracting License Law N.J.S.A. 45:16A-1 et seq.
The surety bond also ensures compliance with the rules and regulations which have been or may be adopted by the Board of Examiners of Electrical Contractors or Heating, Ventilating, Air Conditioning, and Refrigeration Contractors. In addition to the New Jersey state bond requirements, contractor bonds may be required as a condition of a license or permit granted by a local municipality or county within the state. Common local requirements include Margate, Jersey City, Medford, and Ventnor. 
See our Spotlight article for more on Contractor License Bonds.
How Much Will My Surety Bond Cost?
Surety Bonds Direct offers New Jersey Contractor License Bonds completely online without a credit check or any paperwork at exceptionally low prices. Going direct is that easy!
What is Needed to Obtain My License or Registration?
Initial Steps to securing a license for Heating, Ventilating, Air Conditioning and Refrigeration Contractors (HVACR) and licensed Electrical Contractors in the state of New Jersey
Complete online application and submit the application fee;
Upload required documents with your application;
Upload or mail your supplemental documents as required
Furnish a $3,000 Surety Bond. Bond will run concurrent with Master HVACR or Electrical license for the term of the biennial.
Provide Certificate of Liability Insurance in the sum of $500,000
Licensing Need to Know
Licenses are valid for 2 years; Every Master HVACR license expires on June 30th of even-numbered years;
You must keep your address current with the Board to receive renewal notices and correspondence;
Renewals are completed online and require a renewal fee;
No one may practice as a Master HVACR or Electrical Contractor without a current, active license;
No one is permitted to represent himself/herself as a Master HVACR or Electrical Contractor without the proper license;
Licenses must be kept active and in good standing. Surety Bonds Direct will be sure to remind you of bond renewal deadlines