Who Requires the Wine Tax Bond and Why Is It Needed?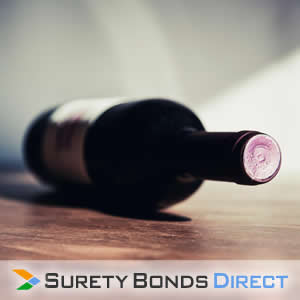 Wine Distributors and Suppliers in West Virginia must furnish a wine tax bond, a type of surety bond required by the West Virginia Alcohol Beverage Control Commission. The surety bond is for those obtaining a license as a wine distributor or supplier pursuant to the provisions of Article 8, Chapter 60 of the Code of West Virginia. The bond ensures compliance with state laws, tax payments as required, and adherence to the rules and regulations set forth by the Commissioner.
How Much Will My Surety Bond Cost?
Some West Virginia Wine Tax Bonds are offered completely online without a credit check or any paperwork. Surety Bonds Direct has access to the lowest bond prices available in the market for applicants with good credit and bad credit.
It only takes a couple minutes to provide us with the information required for a free, no-obligation quote. Or if you prefer, call 1‐800‐608‐9950 to speak with one of our friendly bond experts. We can help guide you through the bonding process and identify the lowest cost in the market for your situation.
If you are interested in spreading out the cost of your bond over time, we can offer convenient financing plans for many types of surety bonds. More information will be provided with your quote.