Who Requires the Telemarketing Company Bond and Why Is It Needed?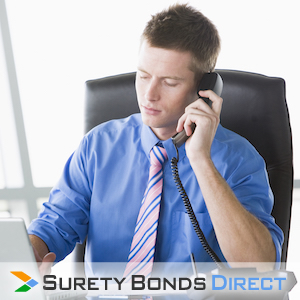 A Telemarketing Company Surety Bond is a type of surety bond required in Delaware to comply with Telemarketing Registration and Fraud Prevention Act. The surety bond is filed with the Consumer Protection Director of the Fraud Division of the Attorney General's Office in the coverage amount of $50,000. The surety bond is mandated in accordance with the Delaware Code's statutory requirements at 2503A of Title 6 as a security method for those who intend to conduct telemarketing activity in the state.
How Much Will My Surety Bond Cost?
Take 2 minutes to provide the basic information required to get the best rates for your Delaware Telemarketing Company Bond. The quote request is free and there is no obligation to you. If you prefer, please call 1‐800‐608‐9950 to speak with one of our friendly bond experts. We can help guide you through the bonding process and identify the lowest cost in the market for your situation.
If you are interested in spreading out the cost of your bond over time, we can offer convenient financing plans for many types of surety bonds. More information will be provided with your quote.