Who Requires the Professional Fundraiser Bond and Why Is It Needed?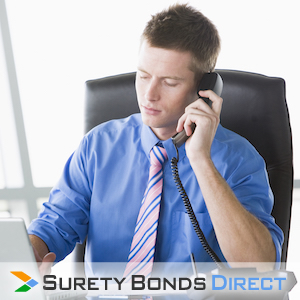 The State of Michigan Department of Attorney General requires professional fund raisers in the state to post a Uniform Professional Fund Raiser Surety Bond in the amount of $10,000. The bond protects those harmed financially in the event that the principal engages in or is found guilty of any malfeasance or misfeasance in the conduct of a solicitation. All professional fund raiser licenses and surety bonds expire on June 30 of each year.
What is Needed to Obtain My License or Registration?
Professional fundraisers for charitable organizations are obligated to be licensed under the Solicitations Act prior to soliciting in Michigan. Following are the key steps required by the state for licensure.
Complete the CTS - 07 Application for License of Professional Fundraiser
Furnish a $10,000 surety bond (Uniform Professional Fundraiser Surety Bond)
Submit the CTS - 11 Professional Fundraiser Contract Summary Sheet for every contract with a charitable or religious organization
Note: The Michigan professional fundraiser license expires on June 30 of each year. Professional fundraisers must submit an application before the expiration date, along with a surety bond continuation certificate in order to effect license renewal.