Who Requires the Fundraiser Bond and Why Is It Needed?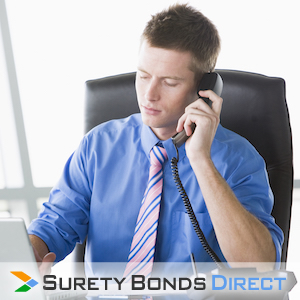 Contracted Fundraisers in Arizona must submit a surety bond to comply with the provisions of Arizona Revised Statutes § 44-6554. This surety bond indemnifies anyone who suffers financial damage as a result of unlawful practice pursuant to A.R.S. § 44-1522 or any violation of Title 44, Chapter 19, Article 1, Arizona Revised Statutes. A damaged party may maintain an action against the Contracted Fundraiser and the Surety. The Surety may effect cancellation of the surety bond by giving sixty days advance written notice, by certified mail, to the State Treasurer and the Contracted Fundraiser.
How Much Will My Surety Bond Cost?
Take 2 minutes to provide the basic information required to get the best rates for your Arizona Fundraiser Bond. The quote request is free and there is no obligation to you. If you prefer, please call 1‐800‐608‐9950 to speak with one of our friendly bond experts. We can help guide you through the bonding process and identify the lowest cost in the market for your situation.
If you are interested in spreading out the cost of your bond over time, we can offer convenient financing plans for many types of surety bonds. More information will be provided with your quote.