Who Requires the Highway Use Tax or Permit Performance Bond and Why Is It Needed?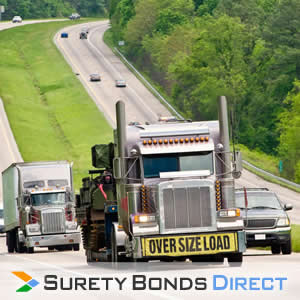 The Oregon Highway Use Tax Bond is required by the Oregon Department of Transportation Motor Carrier Transportation Division to ensure payment of all fees, taxes, charges, interest and penalties to the State of Oregon pursuant to ORS Chapters 825 and 818.225. The bond also mandates compliance with applicable regulations and guidelines.
How Much Will My Surety Bond Cost?
Some Oregon Highway Use Tax Bonds can be instantly approved without a credit check at the exceptional low prices shown in the table below. Others are priced based on your credit report and some other basic information. Surety Bonds Direct has access to the lowest bond costs available in the market for applicants with good credit and bad credit.
If you are interested in spreading out the cost of your bond over time, we can offer convenient financing plans for many types of surety bonds. More information will be provided with your quote.