Who Requires the Highway Right of Way Performance Bond and
Why Is It Needed?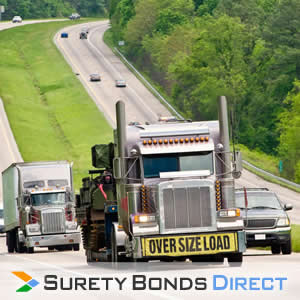 Certain motor carriers or haulers must obtain license or permit surety bonds to operate on public highways. The surety bonds are commonly required for businesses using oversized or commercial trucking fleets. The bond typically guarantees payment of taxes and other fees used to fund ongoing maintenance and upkeep of public transportation infrastructure.
How Much

Will My Surety Bond Cost?

Surety Bonds Direct offers Georgia Highway Right of Way Performance Bonds completely online without a credit check or any paperwork at the exceptional low price shown in the table below. Going direct is that easy!