Who Requires the Consumer Loan Business or Residential Loan Servicing Business Bond and Why Is It Needed?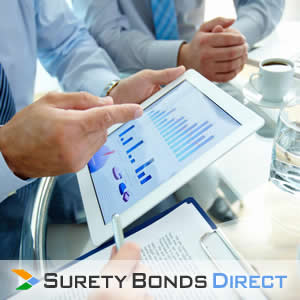 Consumer loan businesses in Washington must post surety bonds in order to legally conduct business as required by the Department of Financial Institutions of the State of Washington. The surety bond ensures lawful business practices and compliance with jurisdictional rules and regulations. The surety bond amount is $30,000 for applicants who only service Washington loans. The surety bond is $100,000 for applicants with no prior loan origination in Washington and the bond amount or ranges from $30,000 to $150,000 based on the consumer loan business's prior year loan origination volume in Washington. The Surety Bond to Operate Residential Loan Servicing Business is for those only servicing Washington residential mortgage loans. The Surety Bond to Operate Consumer Loan Business is for those offering mortgage or non-mortgage loans.
What is Needed to Obtain My License or Registration?
A Washington Consumer Loan Company license is required if you plan to offer mortgage or non-mortgage loans in Washington State. Your company needs this license if you service Washington residential mortgage loans. The license authorizes lending, funding, brokering, loan origination services, or servicing to Washington State citizens or for Washington State property. Before the Washington State Department of Financial Institutions, Division of Consumer Services will accept a Consumer Loan license application, the following steps must be taken:
Furnish a Surety Bond as described above
Establish Loan Originator relationships
Submit Fingerprint Cards
Answer Disclosure Questions
Note that each branch must be separately licensed