Who Requires the Veterans Affairs Fiduciary Bond and Why Is It Needed?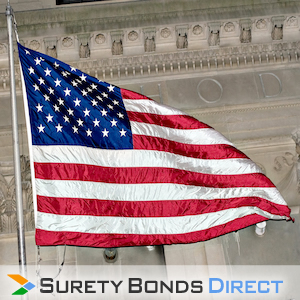 A surety bond is required for those providing Document Preparation Services
Nevada Revised Statutes Chapter 240A.120 states that a registrant shall file with the Secretary of State a surety or cash bond in the penal sum of $50,000 which is approved to form by the Attorney General and conditioned to provide:
The bond must cover the period of the registration of the registrant, except when the surety is released in accordance with this section. A registrant must maintain a bond while the registration is in effect or while a proceeding to suspend or revoke a registration is pending. 
How Much Will My Surety Bond Cost?
Take 2 minutes to provide the basic information required to get the best rates for your Nevada Veterans Affairs Fiduciary Bond. The quote request is free and there is no obligation to you. If you prefer, please call 1‐800‐608‐9950 to speak with one of our friendly bond experts. We can help guide you through the bonding process and identify the lowest cost in the market for your situation.